"WE ONLY SELL NEW OLD STOCK PARTS YOU WILL NOT BE DISAPPOINTED READ OUR FEEDBACK IF IT IS USED WE TEST IT AND IF IT DOES NOT WORK CORRECTLY WE WILL PAY RETURN SHIPPING."

Brand:Fird model A fomoco nos Surface Finish:NOS NORS FLATHEAD SWITCHES 6 VOLT DASH OLD Manufacturer Part Number:28 29 30 31 dash accessories vintage Warranty:Yes Interchange Part Number:antique parts kit old new 30's Part Brand:Ford model A Other Part Number:1920's 1930's vintage nos trim Country of Manufacture:United States Placement on Vehicle:Front UPC:Does Not Apply
1928 1929 1930 Model A Water Pump Kit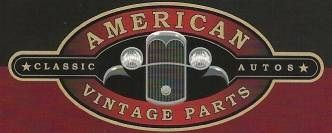 NOS Water Pump Kit

PART #C REAL NICE CLEAN PART NOS HEAVY DUTY MADE TO LAST YOU WILL NOT BE DISAPPOINTED
MADE FOR THE FOLLOWING VEHICLES:
Ford 1928-30 shaft 10 inches

WE OFFER EXCELLENT
CUSTOMER SERVICE READ OUR FEEDBACK
INTERNATIONAL BUYERS WE CHARGE ACTUAL SHIPPING AND COMBINE ITEMS TO SAVE YOU DOLLARS ALSO HELP DEFRAY ANY CUSTOMS FEES
DO NOT DUPLICATE OR COPY! Template Made By: © InkFrog.com
Auction Templates, Logos, Store fronts and more!
inkFrog Analytics
Cooling System for Sale
Wed, 19 Oct 2011 00:00:00 -0700
Top Gear did not libel Tesla High Court rules We're sure you remember Tesla getting uppity about the Top Gear Episode where Jeremy claimed the Tesla Roadster has run out of charge after just 55 miles on the track at Dunsfold. Well, that little spat has now reached the High Court in London. But it's not good news for Tesla.
Tue, 15 Jul 2014 00:00:00 -0700
The Range Rover (pictured) and Range Rover Sport updated The Range Rover and Range Rover Sport both seem like 'new' Range Rovers, but that's not stopping Land Rover from updating both models for 2015. Under the bonnet, the SDV8 gets tweaked to deliver an extra 29lb/ft of torque – now with 545lb/ft – and a fuller torque curve between 1700 and 3300rpm. The effect of that extra torque is an improvement of 6.5 per cent in in-gear acceleration from fifth to eighth gear and better towing ability.
Thu, 24 Oct 2013 00:00:00 -0700
The new Mercedes CLA (pictured) help Mercedes to a 16% profit jump. There's an argument that the move in to more compact car sales by premium car makers will see their turnover rise and their profits fall as more compact cars tend to work on smaller margins than high-end luxury cars. But Mercedes has defied that logic by posting a 16 per cent increase in profits for the third quarter of 2013, boosted by sales of the new compact coupé – the Mercedes CLA.