1928 1929 1930 Model A Water Pump Kit on 2040-parts.com
US $50.00
Location:
Corning, California, United States
"WE ONLY SELL NEW OLD STOCK PARTS YOU WILL NOT BE DISAPPOINTED READ OUR FEEDBACK IF IT IS USED WE TEST IT AND IF IT DOES NOT WORK CORRECTLY WE WILL PAY RETURN SHIPPING."

Brand:Fird model A fomoco nos Surface Finish:NOS NORS FLATHEAD SWITCHES 6 VOLT DASH OLD Manufacturer Part Number:28 29 30 31 dash accessories vintage Warranty:Yes Interchange Part Number:antique parts kit old new 30's Part Brand:Ford model A Other Part Number:1920's 1930's vintage nos trim Country of Manufacture:United States Placement on Vehicle:Front UPC:Does Not Apply
1928 1929 1930 Model A Water Pump Kit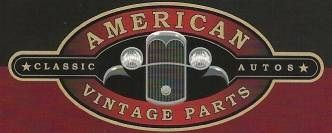 NOS Water Pump Kit

PART #C REAL NICE CLEAN PART NOS HEAVY DUTY MADE TO LAST YOU WILL NOT BE DISAPPOINTED
MADE FOR THE FOLLOWING VEHICLES:
Ford 1928-30 shaft 10 inches

WE OFFER EXCELLENT
CUSTOMER SERVICE READ OUR FEEDBACK
INTERNATIONAL BUYERS WE CHARGE ACTUAL SHIPPING AND COMBINE ITEMS TO SAVE YOU DOLLARS ALSO HELP DEFRAY ANY CUSTOMS FEES
DO NOT DUPLICATE OR COPY! Template Made By: © InkFrog.com
Auction Templates, Logos, Store fronts and more!
inkFrog Analytics
Cooling System for Sale
Mon, 28 Oct 2013
A MAJOR storm has battered southern parts of the UK, with winds of almost 100mph causing flooding and major travel disruption. The Met Office said wind reached more than 99mph on the Isle of Wight at 5am and the Environment Agency has issued 14 flood warnings for the South West, as well as 146 flood alerts for the rest of England and Wales. Both Severn bridges are closed, the A249 Sheppey Crossing in Kent is closed due to strong winds and there are 30mph speed limits on the Dartford Crossing in Kent There are also widespread reports of local roads in Cornwall, Dorset, Hampshire and Sussex blocked or closed due to fallen trees and flash flooding.
Sun, 05 Jul 2009
Volkswagen has released a range of Eco cars - The VW Golf Economy Range With the obsession by car makers with CO2 emissions (but only because Governments structure their targets on CO2 levels) the aim of these Eco Golfs is to trim CO2 levels down, and they've succeeded in getting the whole Golf Economy Range under 120g/km, and the Golf BlueMotion down to 107g/km. Three versions of the 1.6 TDi are offered – a 90PS version, a 105PS version and a 105PS BlueMotion version. VW has achieved the lower emissions with aerodynamic tweaks, longer gear ratios and regenerative braking.
Mon, 24 Feb 2014
Dutch coachbuilder Rinspeed has built a reputation for imagining and creating cars from 10 years in the future and making them a reality, either for well-heeled customers or for auto show crowds. So it came as no surprise when it revealed its newest project slated for the 2014 Geneva motor show, meant to preview the interiors of the self-driving cars of tomorrow. Yes, that's a Tesla Model S underneath with a (mostly) muted restyling of the front fascia, though it is really the interior that's meant to be the showpiece.