"NEW OLD STOCK"

Brand:GENERAL MOTORS GM CHEVROLET CHEVY Country/Region of Manufacture:United States Manufacturer Part Number:3727272 Surface Finish:STEEL

New in the original packaging, NOS GM Turboglide rear sun gear rear thrust washer part #3727272.

Washer is 29/32" ID and 1-1/4" OD.

Fits 1957, 1958, 1959, 1960 & 1961 Chevrolet Passenger cars with Turboglide transmission.

May have other applications. Please check your parts book to make sure this is what you need.

MADE IN USA!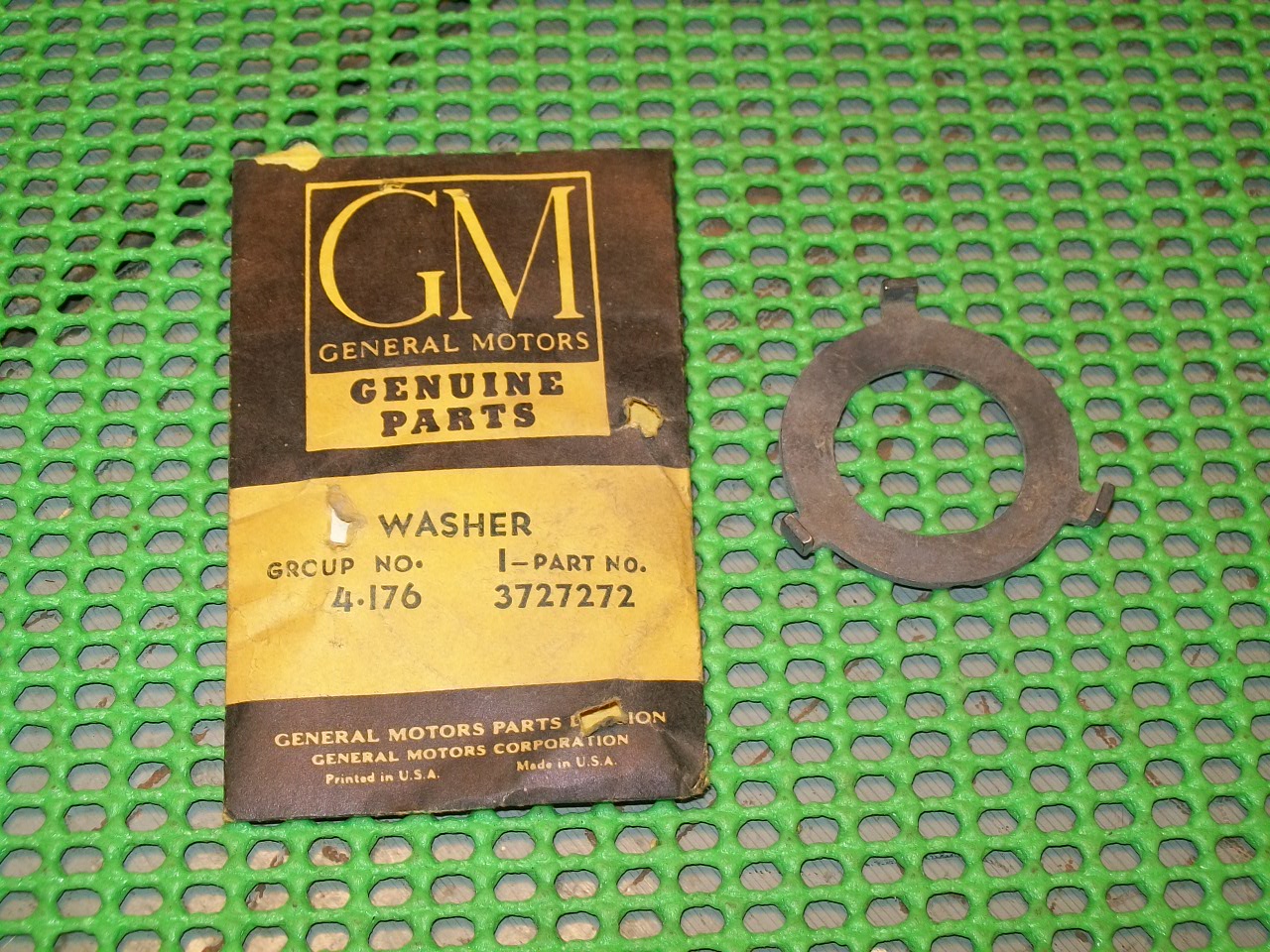 If there are any questions, please contact us M-F 11AM-6PM EST at 706-337-4606. After these hours, leave a message at 770.881.6072

Check out my other items!

Be sure to add me to your favorites list!


Transmission & Drivetrain for Sale
Wed, 18 Apr 2012 00:00:00 -0700
The third installment of Mercedes-Benz's 'small' car family will receive its global preview with a close-to-production concept set to debut at the Beijing motor show next week, but Car Design News has gained an early peek of the official images and details. The Concept Style Coupe heralds the much-vaunted 'mini-CLS' compact four-door coupe production car (rumored to be dubbed BLS or CLA) that's slated to go on sale in the second half of 2013. It's based on the same new platform – called MFA for 'Mercedes Front-wheel drive Architecture' – that has already spawned the new A- and B-Class cars.
Mon, 15 Dec 2008 00:00:00 -0800
As the year draws to a close, it's time once again for us to ask you, our readers, to vote for your favorite car designs of 2008. Your votes will decide which design teams will be presented an award by the CDN team at the Geneva auto show in March, with prizes being given to the best vehicle in the concept and production car categories. We've selected our picks of the production and concept vehicles unveiled since the 2008 Detroit Auto Show, and now it's up to you to decide which ones gain the accolade of Car Design of the Year.
Wed, 12 May 2010 00:00:00 -0700
The Citroen competition to design a roof and dash graphic for the DS3 has launched We've said from the start that Citroen were going to take a leaf out of the MINI book of marketing. Keep it in your face and churn out at least one special edition a month. And it certainly loks as if Citroen are on that path.