"NEW OLD STOCK"

Brand:GENERAL MOTORS GM CHEVROLET CHEVY Country/Region of Manufacture:United States Manufacturer Part Number:3727272 Surface Finish:STEEL

New in the original packaging, NOS GM Turboglide rear sun gear rear thrust washer part #3727272.

Washer is 29/32" ID and 1-1/4" OD.

Fits 1957, 1958, 1959, 1960 & 1961 Chevrolet Passenger cars with Turboglide transmission.

May have other applications. Please check your parts book to make sure this is what you need.

MADE IN USA!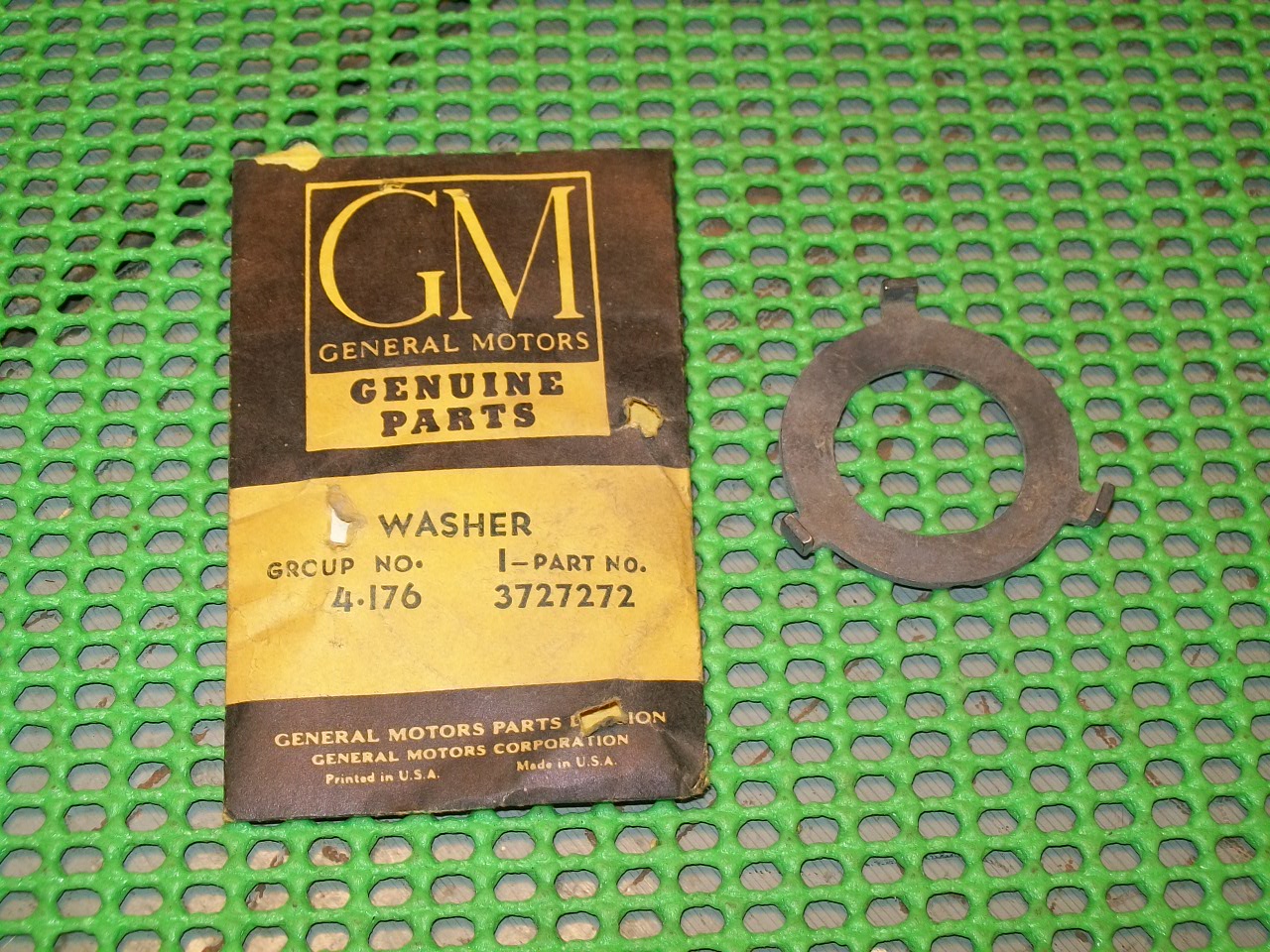 If there are any questions, please contact us M-F 11AM-6PM EST at 706-337-4606. After these hours, leave a message at 770.881.6072

Check out my other items!

Be sure to add me to your favorites list!


Transmission & Drivetrain for Sale
Wed, 04 Apr 2007 00:00:00 -0700
By Liz Turner First Official Pictures 04 April 2007 05:35 American taxi celebrates its 100th at the New York Motor Show The US taxi celebrates its centenary at New York this week with a display of the 'green' yellow cabs of tomorrow. The rank gathered by The Design Trust for Public Space for its Taxi '07 display include a lithium-battery powered taxi from Hybrid Technologies, and the world's fastest taxi. This hydrogen-burning 1000hp Crown Victoria has a projected top speed of 200mph, for Wall Street traders who really can't hang around.
Fri, 17 Feb 2012 00:00:00 -0800
Today's cars are loaded to the hilt with technology. Given modern vehicles' built-in opportunities for driver distraction, not to mention society's penchant for mobile-device use while motoring, it's a wonder we get home safely at all. To that end, Ford has upgraded its Virttex virtual-reality machine to study driver performance in the pursuit of safety devices and driver-aid development.
Tue, 10 Jun 2014 00:00:00 -0700
Lotus Exige LF1 Limited Edition – one for every Lotus F1 victory It's a nice idea to build a limited edition car – the Lotus Exige LF1 – to celebrate very one of the 81 victories Lotus has enjoyed in F1, but it does make you wonder if Lotus has done it because they're never likely to win again (and if they do, do they produce another LF1?). Still, Lotus has pulled out the icon JPS livery for the Lotus Exige S (from the days cigarettes could be advertised) to give the LF1 a pretty paint job of black and gold (with added red bits) including a black and gold Lotus badge up front and a contrast stitched interior with F1 logos on the seats. Also interesting is that each car will receive a plaque commemorating each individual victory, from the 1960 win at Monaco with Stirling Moss behind the wheel to the last in Australia in 2013 with Kimi Raikkonen.