"This item is in good condition and it works as intended. Keep in mind that this is a used item and as such, it will show signs of wear like scuffs, surface scratches, etc."

StockNumber:a60 Engine:K20A3 Year:2004 Transmission:Manual Make:Honda Drivetrain:FWD Model:Civic Si Mileage:144,911 BodyStyle:Hatchback VIN:SHHEP33644U502924 Color:White OEMPart:Yes UPC:Does Not Apply
2004 Honda Civic Si OEM Factory Radio Antenna EP3 2.0L a60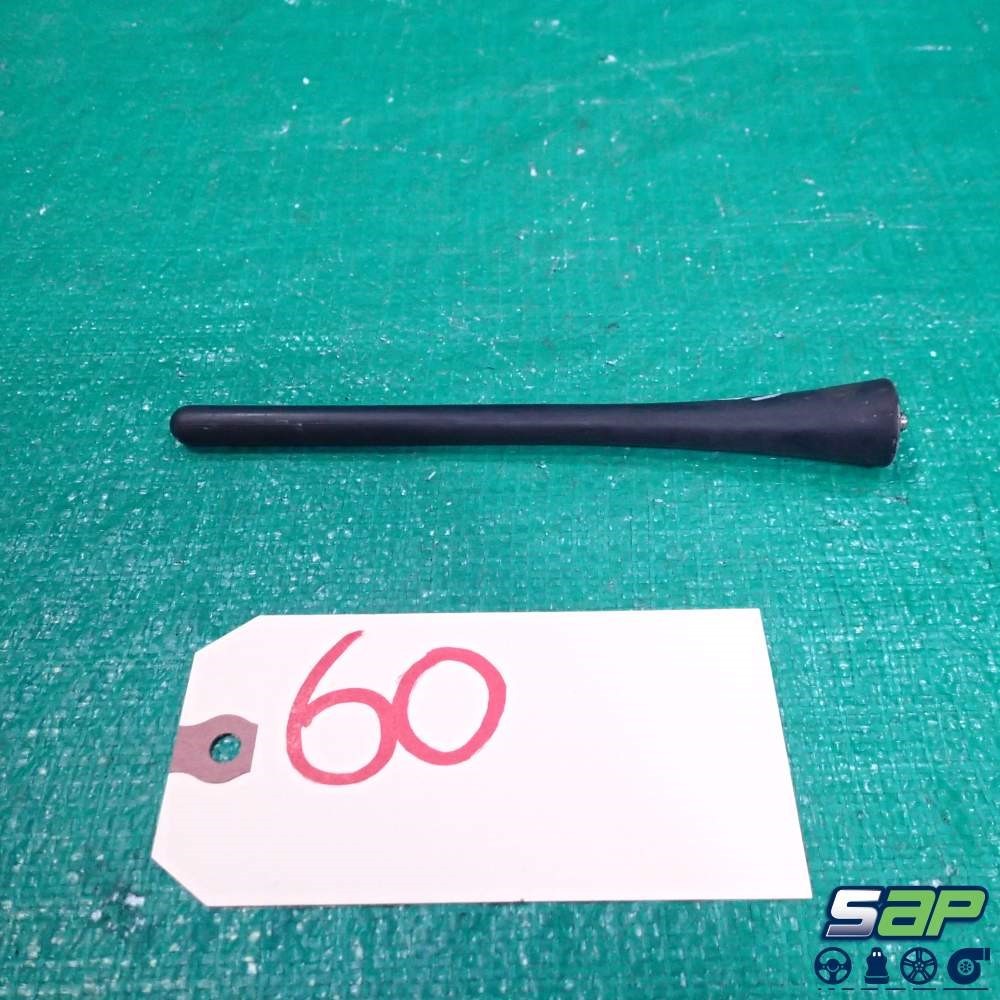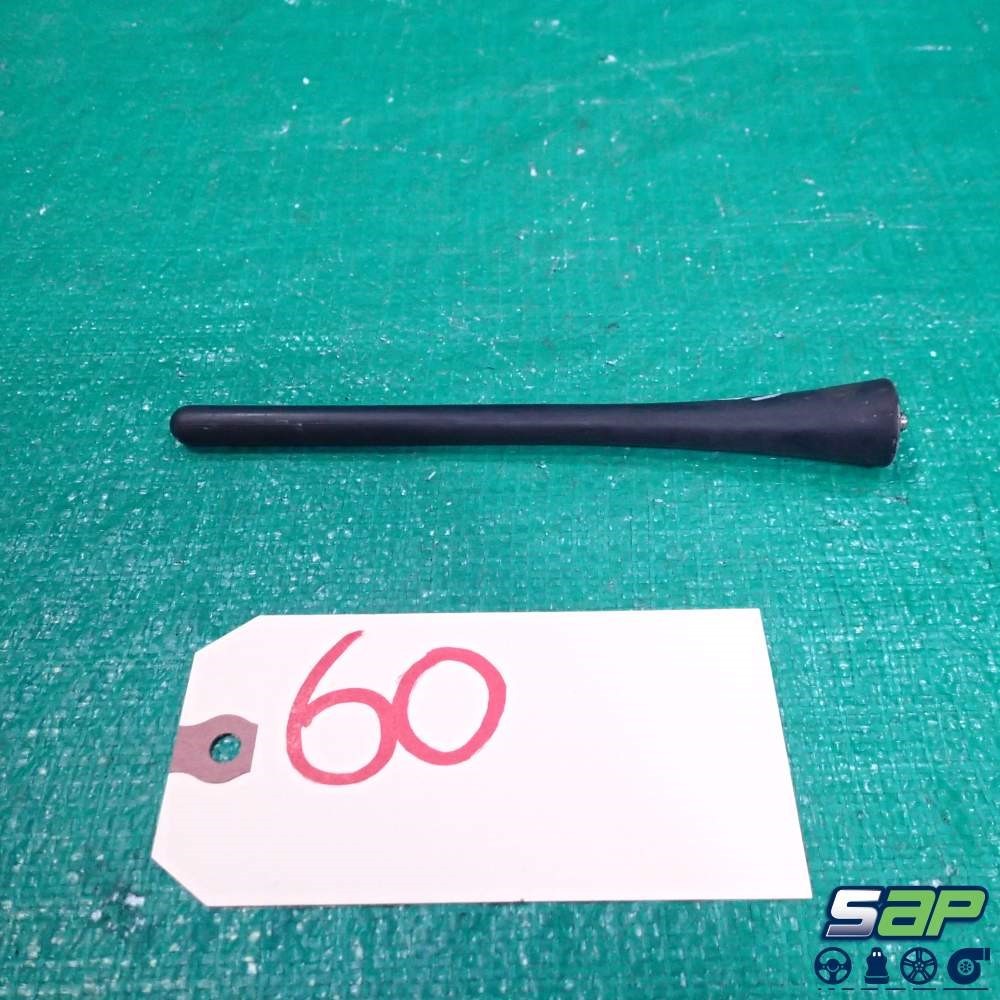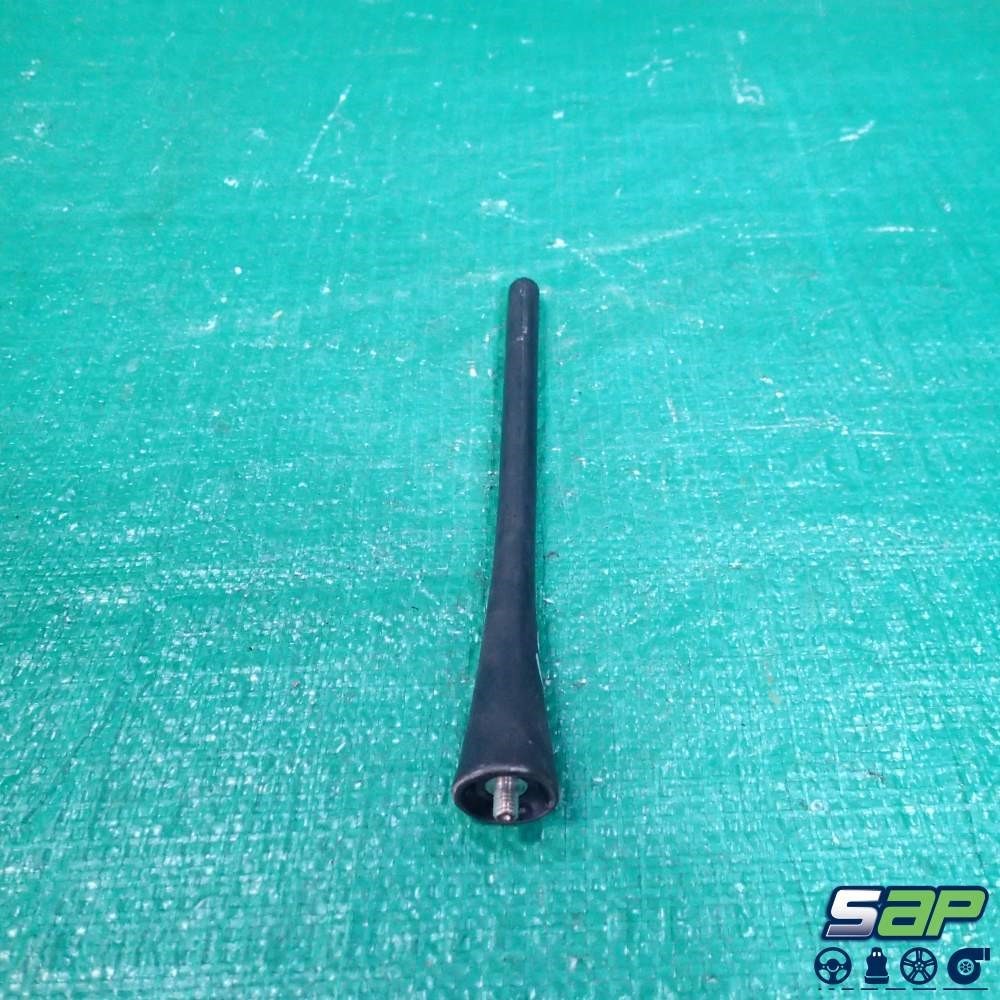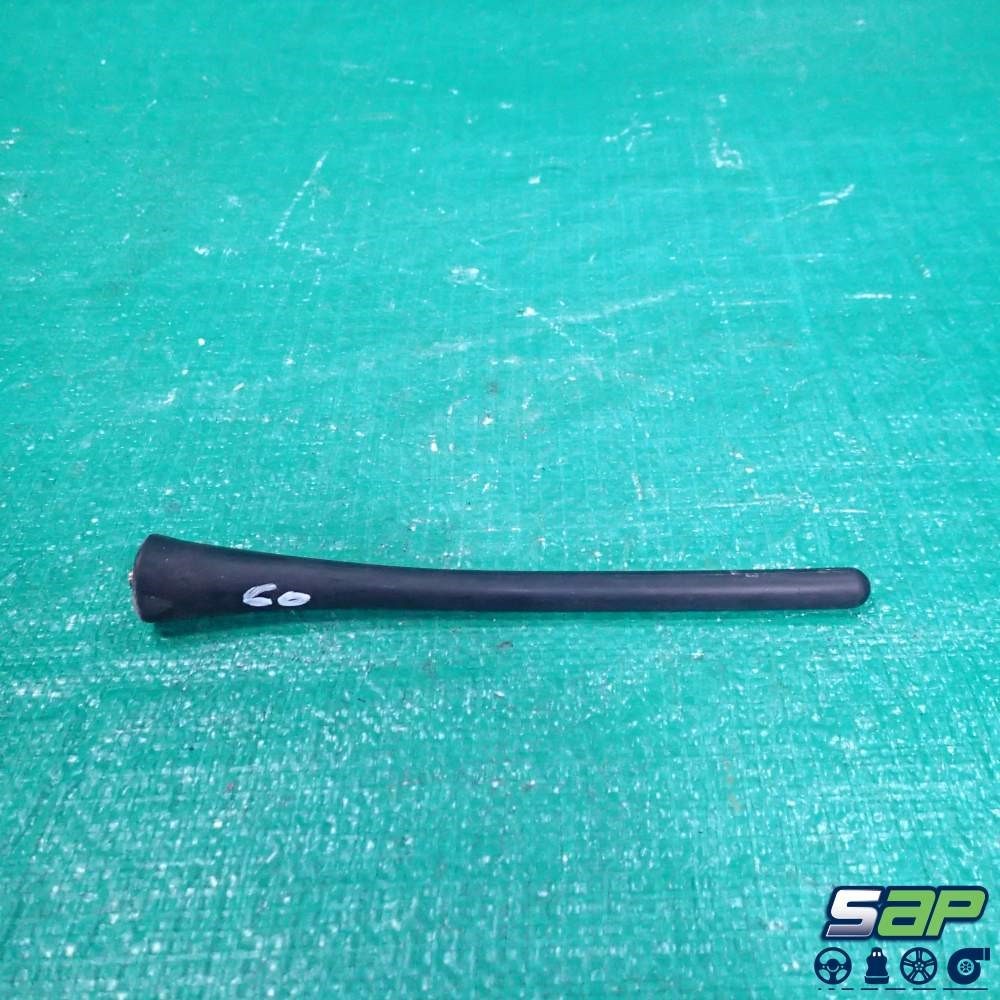 Donor Vehicle Information
| | |
| --- | --- |
| STOCK NUMBER | a60 |
| YEAR | 2004 |
| MAKE | Honda |
| MODEL | Civic Si |
| BODY STYLE | Hatchback |
| COLOR | White |
| ENGINE | K20A3 |
| TRANSMISSION | Manual |
| DRIVETRAIN | FWD |
| MILEAGE | 144,911 |
| VIN | SHHEP33644U502924 |
Part Information
| | |
| --- | --- |
| SKU | |
| OEM PART | Yes |
| OEM PART NUMBER | |
| NOTES | |
Radio Antenna

Please be sure to view all listing photos and review all listing information.
General Info
Shipping
Local Pickup/Delivery
Returns
Contact Us
General Info
At Speedline Auto Parts we stand behind every product we sell and we test every donor vehicle as extensively as possible to ensure the products we list are in good, working condition. Please keep in mind that we're able to offer these replacement parts at substantially reduced prices because they are used and, as a result, they may show wear such as scuffs, scratches, blemishes, etc. We ask that you please view all pictures carefully as you will be receiving the item exactly as it is pictured.

If you have any questions or concerns regarding an item please use the Contact Us link to send us a message; we promise a fast and friendly response!

Sales Tax:

For all orders being delivered within the State of Florida, including those initially going to a freight forwarding company, you will be charged 7% sales tax automatically by the eBay and/or PayPal system. If you have a valid Florida sales tax exemption certificate please contact us before making your purchase so that we can ensure it is handled correctly.
Shipping
We ship all items via FedEx Ground and USPS, however please note that we reserve the right to change the shipping method specified in the listing at any time unless a prior arrangement was agreed to via eBay message. Unless it is specifically stated in the listing or there are extenuating circumstances we aim to have all orders shipped within 24 hours or less, Monday – Friday. Our order cutoff time for same day processing and shipping is 12:00PM EST.
Shipping to Hawaii, Alaska and U.S. Territories:
Items going to Hawaii, Alaska, Puerto Rico or other U.S. Territories are shipped via USPS and as a result we are limited on size and weight, so if you are located in any of those areas and are not able to automatically purchase an item via Buy It Now please contact us for an accurate shipping quote. We pride ourselves on responding quickly and offering the best combination of value, quality and service!
Worldwide Shipping:
We also ship worldwide through our participation in the eBay Global Shipping Program you can find more information on this eBay sponsored program here:
http://pages.ebay.com/help/sell/shipping-globally.html
If you are located outside of the U.S. and are interested in purchasing an item from our store simply use the Contact Us link to send us a message with the item number and we will activate it as being eligible for the program.
We can also ship large items via international freight! If you would like a quote for a larger item please use the Contact Us link to send us a message with the item number, your specific location and any postal code (if applicable) and we will ensure you receive a shipping quote as fast as possible!
Expedited shipping:
Do you need your item delivered FAST? Using our negotiated rates we can provide expedited shipping such as USPS Priority Express, FedEx Overnight and FedEx 2-Day at rates lower than those available to the general public. Additionally we pride ourselves on providing exemplary customer service and will work hard to help you meet any deadline!
Shipping for large items:
We routinely ship larger items such as bumpers, doors, hoods, etc. via both Freight shipping and Greyhound Package Express. If you are interested in purchasing a large item simply use the Contact Us link to send us a message with your city, state and zip code and we can provide you a comparison quote for both services. With our extensive experience in dealing with all types of shipping we are confident we can arrange delivery of your item in the quickest, most cost-effective manner for any budget!
Local Pickup/Delivery
Speedline Auto Parts is conveniently located just 10 minutes away from Miami International Airport. We offer local pick up by appoint only; if you would like to pick up your order or are interested in inspecting the part before purchase simply use the Contact Us link to send us a message.

We can deliver parts to a commercial address anywhere within Miami-Dade County for a $50.00 fee. Whether it's a dealership, mechanic or a freight forwarding company you can rest assured we have the resources available to make sure the item reaches your destination within the timeframe you need; Simply use the Contact Us link to send us a message.
Returns
At Speedline Auto Parts we take customer service very seriously which is why we boldly state that we stand behind every product we sell and, in the event there are any issues, we will work with you to make it right! But we understand that sometimes issues arise or perhaps you simply changed your mind, so please read our return policies below. If you have any questions or concerns simply send us a message and we promise to answer quickly!
Unless otherwise indicated in the item listing our return policy is 30 days on all items except those which ship via Freight or Greyhound Package Express.
You must notify us and receive a Return Authorization Number (RMA) before shipping your item back; any and all items received in our facility without an RMA will not be eligible for a refund.
All returns and/or exchanges for incorrectly purchased items are subject to a 20% restocking fee in accordance with eBay guidelines.
Any part being returned will be thoroughly inspected and must have our original markings, without modification(s), and must be in the same condition as the photos in the original listing.
Any part that has been modified or altered in any way, shape or form cannot be returned or exchanged.
All shipping charges, if applicable, are non-refundable.
Unless otherwise indicated or agreed to the buyer will be responsible for any and all shipping charges required for return of an item.
Parts must be declared defective by an ASE Certified repair facility on their original receipt or invoice.
If a replacement for a part is not available a suitable substitution will be made or a refund will be made, at the sole discretion of Speedline Auto Parts.
Speedline Auto Parts will not refund, reimburse or compensate anyone for any lost wages, lost income, incurred rental fees, incurred installation costs, incurred labor costs or any other incurred fees or costs of any kind which resulted from the purchase and/or installation of any of our parts.
Contact Us
Here at Speedline Auto Parts we pride ourselves on providing the highest level of customer service for one single reason; we know what it's like to be a buyer and we want to make this experience as fast, effortless and enjoyable as we know it can be. Our team has a combined 30+ years of experience in buying & selling on eBay alone, not to mention countless more years working with auto parts, and we're here to help!

While we do maintain regular business hours our team regularly handle messages after hours so please do not hesitate to contact us with any concerns or questions you may have at any time! Simply use the Contact Us link on this page to send us a message and we promise a fast, honest and knowledgeable response.

From the entire team at Speedline Auto Parts, we would like to truly thank you for your consideration of our eBay store!
Radio Antennas for Sale
Tue, 05 Mar 2013 00:00:00 -0800
The Spyker B6 Venator has been revealed at the 2013 Geneva Motor Show with Victor Muller hoping it will go in to production in 2014. Now., with the Geneva Motor Show under way, Victor Muller has revealed the Venator and we have more pictures – but little more detail. The Spyker Venator is a mid-engined, two seater sport car with a 3.5 litre V6 producing 375bhp with six-speed auto 'box and rear wheel drive.
Thu, 17 Jan 2013 00:00:00 -0800
Nissan has unveiled its 2014 Versa Note at the 2013 North American International Auto Show (NAIAS). The new design aims to improve fuel economy through improved aerodynamics and has a drag coefficient of 0.298, achieved with the aid of Nissan's first Active Grille Shutter. The Versa Note, which uses the carmaker's global 'V' platform, sits on a long wheelbase of 2,600mm and has short front and rear overhangs.
Mon, 30 Jun 2014 00:00:00 -0700
MOTORCYCLES, scooters and mopeds are among the modes of transport least likely to affect your general wellbeing, according to a government travel survey. The Office for National Statistics released a report earlier this year examining the impact of commuting patterns on people's levels of anxiety, happiness and satisfaction. For journeys up to 30 minutes there was no negative effect on levels of happiness or anxiety for those who rode a motorcycle, moped or scooter to work.