"COMPATIBILITY IS FOR REFERENCE ONLY. BUYER IS RESPONSIBLE FOR CONFIRMING FITMENT. CONTACT US OR DEALER TO CONFIRM FITMENT. RETURNS DUE TO WRONG FITMENT WILL BE SUBJECT TO RESTOCKING FEE. TESTED! CAN BE REPROGRAMMED."

Brand:BOSCH Placement on Vehicle:Front Manufacturer Part Number:A2709002100 , A 2709002100 , A 270 900 21 00 Country/Region of Manufacture:Germany

00-06 MERCEDES BENZ CL CLK CLS E ML CLASS ENGINE CONTROL MODULE ECU ECM MU00125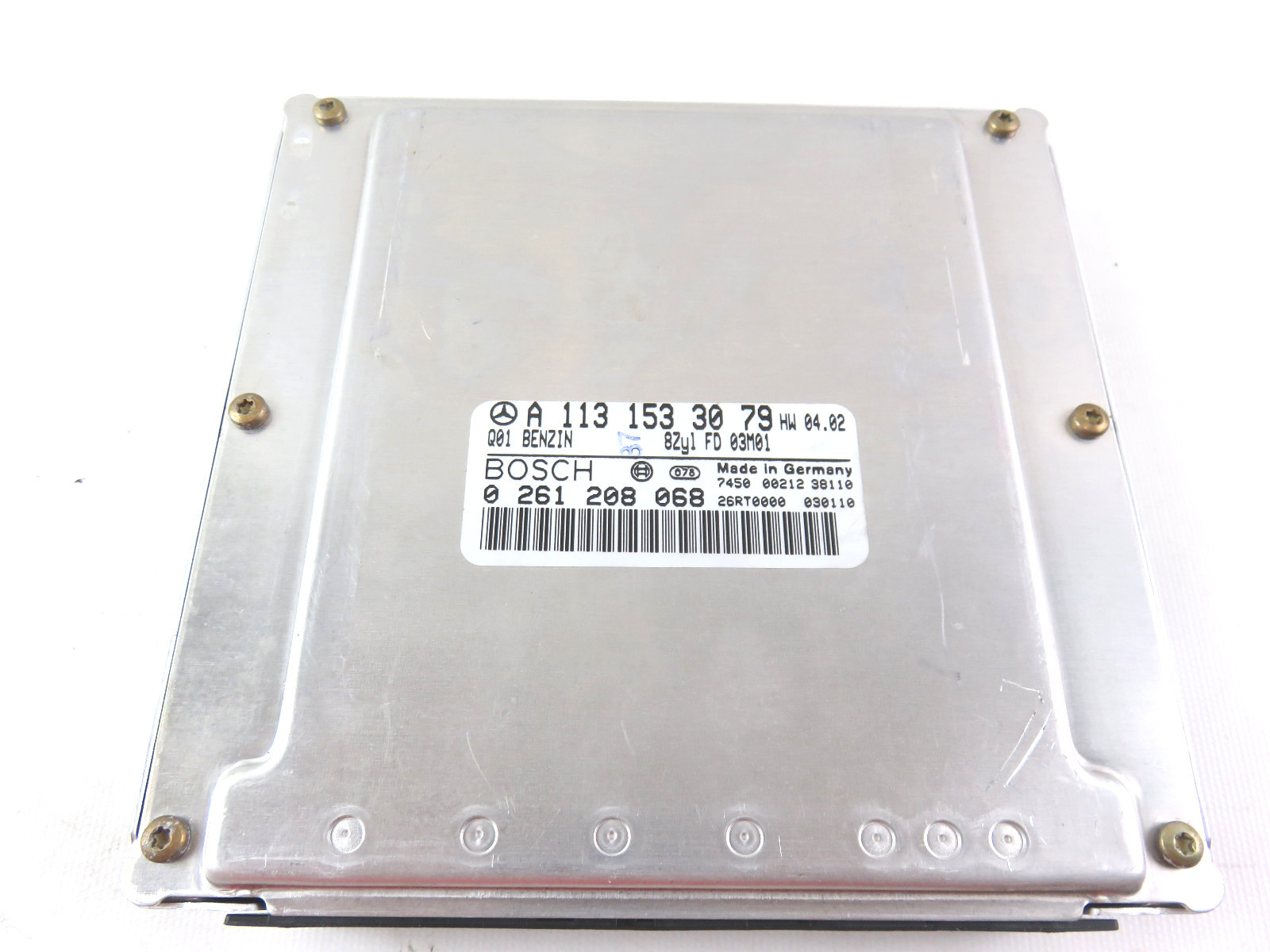 Description
Additional Information:

- PLEASE MESSAGE US OR DEALER FOR FITMENT

- CAN BE REPROGRAMMED.

Part Number: A2709002100


Stock Number: 1612001 (MU00506)
- BUYER IS RESPONSIBLE FOR CONFIRMING FITMENT, MESSAGE US OR DEALER BEFORE PURCHASING.
- RETURNS DUE TO WRONG FITMENT ARE SUBJECT TO RESTOCKING FEE.
- COMPATIBILITY IS FOR REFERENCE AND MAY BE INACCURATE.
We accept most payments via Pay-Pal. If your payment option is not supported, we accept over the phone payments or most major cards.
Engine Computers for Sale
Tue, 12 May 2009 00:00:00 -0700
Audi R8 V10 features in an Audi commercial cruising through Marenello - home of Ferrari It features a new Audi R8 V10 cruising through Maranello, home of Ferrari, and features the reactions of the locals. No punches pulled; no skirting round Audi's opinion. This blows Ferrari away, they believe, and they're happy to shout it from the rooftops.
Mon, 25 Apr 2011 00:00:00 -0700
Mercedes-Benz will launch four compact vehicles in the United States in the next three years with starting prices of $30,000 or below. The vehicles will include a production version of the A-class coupe concept shown last week at the New York auto show. Three variants of Mercedes' new-generation compact family also are headed for the United States.
Thu, 13 Dec 2012 00:00:00 -0800
General Motors entered December with bloated inventories reminiscent of its prebankruptcy days-and its lowest market share in 90 years. GM will try to fix both problems in a hurry. Dealers say the company has begun rolling out bigger discounts on many models, including the redesigned Chevrolet Malibu sedan and GM's full-sized pickups.