"COMPATIBILITY IS FOR REFERENCE ONLY. BUYER IS RESPONSIBLE FOR CONFIRMING FITMENT. CONTACT US OR DEALER TO CONFIRM FITMENT. RETURNS DUE TO WRONG FITMENT WILL BE SUBJECT TO RESTOCKING FEE. TESTED! CAN BE REPROGRAMMED."

Brand:BOSCH Placement on Vehicle:Front Manufacturer Part Number:A2709002100 , A 2709002100 , A 270 900 21 00 Country/Region of Manufacture:Germany

00-06 MERCEDES BENZ CL CLK CLS E ML CLASS ENGINE CONTROL MODULE ECU ECM MU00125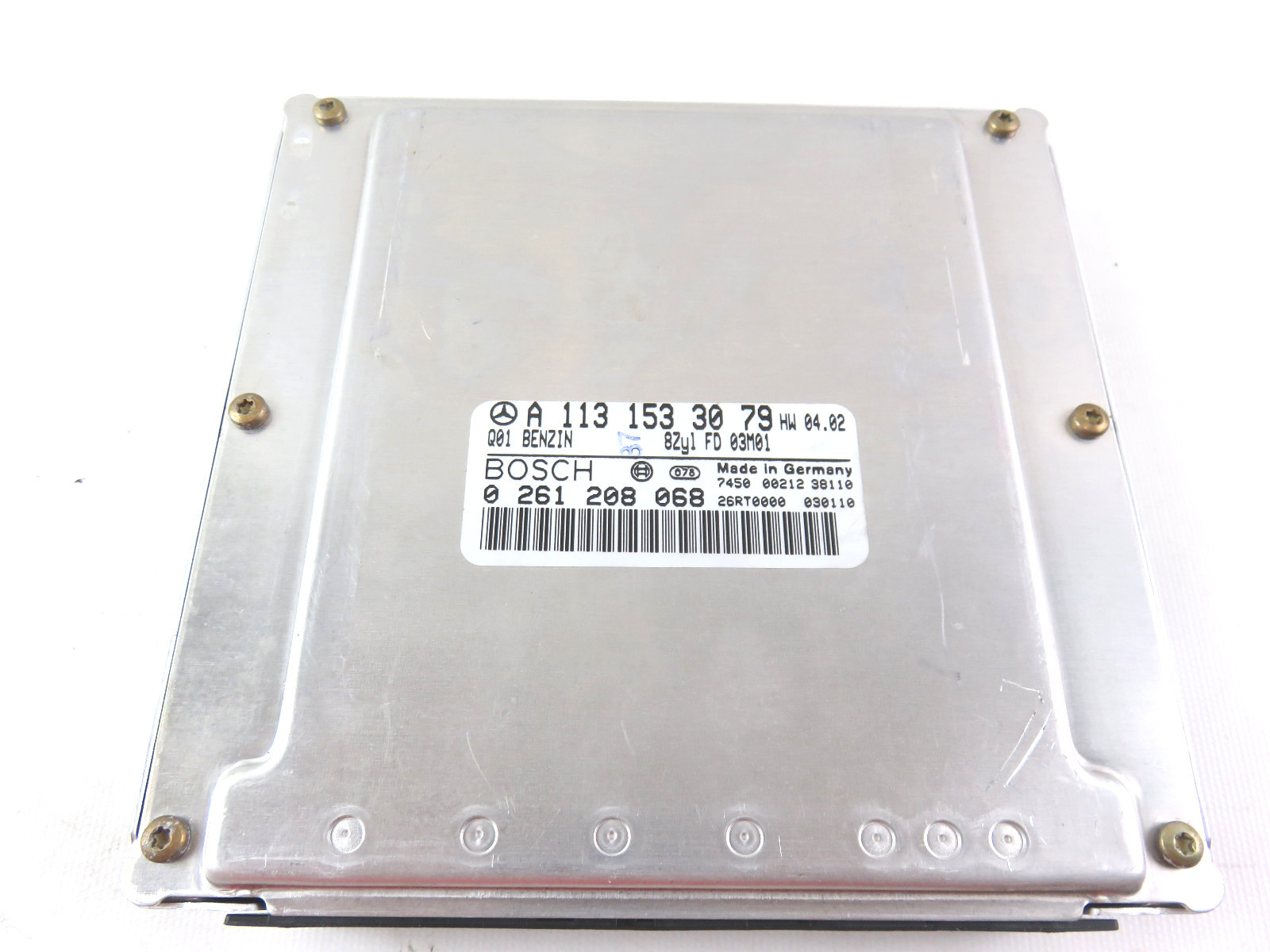 Description
Additional Information:

- PLEASE MESSAGE US OR DEALER FOR FITMENT

- CAN BE REPROGRAMMED.

Part Number: A2709002100


Stock Number: 1612001 (MU00506)
- BUYER IS RESPONSIBLE FOR CONFIRMING FITMENT, MESSAGE US OR DEALER BEFORE PURCHASING.
- RETURNS DUE TO WRONG FITMENT ARE SUBJECT TO RESTOCKING FEE.
- COMPATIBILITY IS FOR REFERENCE AND MAY BE INACCURATE.
We accept most payments via Pay-Pal. If your payment option is not supported, we accept over the phone payments or most major cards.
Engine Computers for Sale
Mon, 17 Jan 2011 00:00:00 -0800
As a lack of production capacity restrains its growth, Hyundai will consider a second U.S. assembly plant. "That's something that we're going to look at," Hyundai Motor America CEO John Krafcik said last week at the Detroit auto show.
Tue, 25 Mar 2014 00:00:00 -0700
MILLIONS of drivers could be at risk of an accident and injuring others by having defective steering, according to new research. A study for Kwik Fit has shown that one in eight motorists (12%) say the steering on their cars pulls to one side or the other, and just under one million of those say that their steering pulls 'significantly'. The data reveals that younger drivers are more prone to this issue, with 25% of those under 34 admitting that their car pulls to one side, even on a straight road.
Sat, 24 Apr 2010 00:00:00 -0700
Earlier this year, we told you about Underground Racing, a shop in Charlotte, N.C., that makes a business out of upgrading Lamborghinis with twin turbochargers to boost engine output to more than 1,000 hp. Now, a Lamborghini Gallardo Superleggera upfitted by Underground Racing cracked the 250-mph mark at the Texas Mile event. Car owner Richard Holt made the 250.1-mph run in late March, but video was posted just this week.