2xl Hoodie Short Bed Chevy Gmc Truck Chevrolet C10 1967 1968 1969 1970 1971 1972 on 2040-parts.com
US $31.50
Location:
El Paso, Texas, United States
Condition:New without tags Brand:Gildan Size:2XL
2nd Gen CHEVY GMC TRUCK HOODIE - 2XL
Gildan brand black hoodie with small C-10 artwork on front and large graphic on the back.
This listing is for size 2XL
Add note in the paypal payment with size you want or send a message here on ebay
Will combine shipping if you order more than one.
See my other listings for Small through XL
T-SHIRTS also available see my other listings
Rob Martin High Performance Design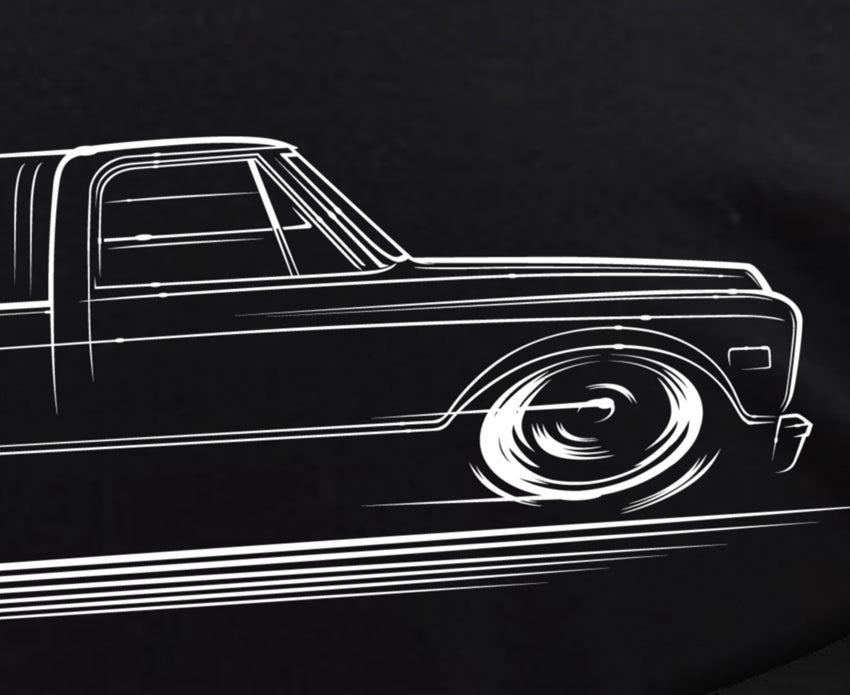 See my other Listings for Square Body, Nova, Mustang, Maverick, Ranchero and Torino shirts!
Shirts for Sale
Tue, 16 Jun 2009 00:00:00 -0700
Ford has introduced a 2.0 litre version of the Mondeo ECOnetic We wouldn't for a minute expect Ford to take the slightest bit of notice of us, but they have announced the launch of a second Ford Mondeo ECOnetic toady – this time an even 'Greener' version – so they're going in the right direction! The new Ford Mondeo ECOnetic sports a 2.0 litre, 115bhp diesel engine which achieves a remarkable 54.3mpg (and remember, the Mondeo weighs in at over 1500kg). It manages to slip in to the sub 140g/km CO2 bracket – making it VED (Band E- £120pa)  and company car tax friendly – and comes as either a saloon or estate.
Fri, 05 Apr 2013 00:00:00 -0700
Jaguar Land Rover has reported its best sales figures ever in March 2013, with Land Rover sales up by 12 per cent and Jaguar by 20.6 per cent. We've got used to Jaguar Land Rover producing ever growing sales figures in the last year or two as their range of cars become ever more desirable. But March 2013 has topped all their results so far with an all-time record number of cars sold – a TOTAL OF 17,733, up by 20 per cent on March 2012.
Sun, 02 Feb 2014 00:00:00 -0800
Renault Zoe EV (pictured) battery lease dropes to £45 a month The Renault ZOE eEV is one of the most affordable electric cars in the UK, with prices from £13,345 (after tax-payer bribe) plus a monthly cost for leasing the batteries from Renault. A bit like buying an ICE car and paying a monthly lease for the engine. But despite the Zoe's 'affordable EV' tag, Renault has not had overwhelming success with the Zoe in the UK since it arrived last year, so they've come up with some new incentives to get car buyers to opt for their electric supermini.