Condition:New Brand:Does not apply Manufacturer Part Number:Does not apply UPC:Does Not Apply
60 bulbs, fuse kit for Mustang, Thunderbird 1982 - 1997 Replace Dim Light Bulbs

60 pieces including 25 fuses and
over 35 bulbs from the factory manuals .


This custom kit is for your car!
keep in your trunk for emergencies or for general replacement!


interior and exterior bulbs included

<!start>

<!end>

<!start>

<!end>



This handy bulb kit is for your year and model!

We ask for your application to double check before we ship! A custom bulb kit fits the following:


1982-1997 Mustang
1982-1997 Thunderbird

This kit is designed to replace all the exterior and interior small bulbs in your Ford car.
The bulb kit for your Ford while the 25 fuses is an assortment from three to thirty amps.


2 Parking
2 Turn Signal
2 Marker Lamp*
2 Cornering light*
2 Taillight
2 Stoplight
2 back up
Radio Dial *
2 Step orCourtesy*
Brake Signal
Map*
License plate
misc. bulbs

Instrument(s)
Directional Signal
Dome
Trunk Compartment
Under hood*
Ash Tray*
Ignition Switch*
Glove Box
Clock
Auto trans Indicator
Hi beam indicator*
high mount stop*

*if equipped
with this bulb




the fuse assortment is the most commonly replaced sizes as recommended by the manufacturer.
the assortment includes:

2 of ATC 3 amp............3 of ATC 15 amp.
2 of ATC 5 amp............5 of ATC 25 amp.
3 of ATC 15 amp..........5 of ATC 20 amp.
1 of ATC 7 1/2 amp......5 of ATC 10 amp
2 of ATC 30 amp..........
All fuses are Buss brand!!
Each fuse box is clearly marked with the contents.




contains all the lamps and bulbs to replace the standard and most factory custom models as documented by the factory parts manuals.
all bulbs are factory fresh, and are in a plastic bag
the bulbs come from world-wide suppliers
for all applications, the most popular bulbs are supplied
The headlight, LED, and any non-standard bulb (such as integral flashing) are not included
The halogen side marker lights found on a few cars are not included
To avoid any errors, and unpleasant surprises, it is our policy to double check with you for the proper application.
We will ask for the year and model of your car to guarantee you will receive the correct bulbs.
We have a 90 day "no questions asked" return policy and we maintain a record of your purchase for five years!

---



Fits listed years: 82 1982 83 1983 84 1984 85 1985 86 1986 87 1987 88 1988 89 1989 90 1990 91 1991 92 1992 93 1993 94 1994 95 1995 96 1996 97 1997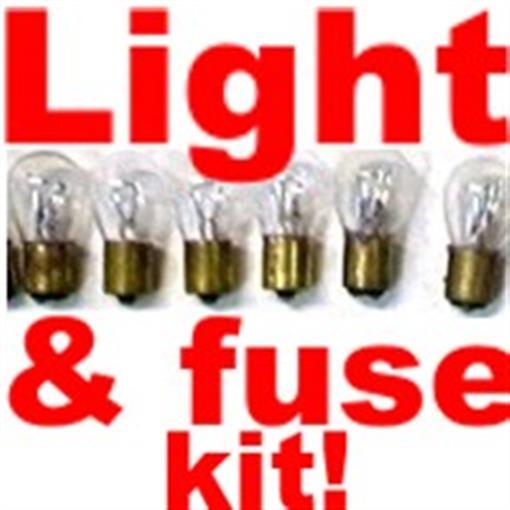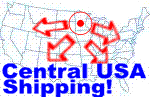 In any correspondance please be specific and include our ebay # EE4374
serviced by auctionspro
our easy terms. . . . . . . . . . . . service is toll-free 888-399-7278

We will send you a Email with the payment options within 1 business day of the auction close. If not received within 1 business day after auction closes, please Email or call our toll-free number 888-399-PART (7278) or 218-624-5791.

We ask the winner to send the payment within 7 days to us. If payment is not received after 10 days, we will send a reminder by email. We processed by the next business day after payment and will send an email when we ship. Also, we will provide the tracking number if available. If no payment is received or any contact is made within 21 days (three weeks), we report the non-payment to Ebay and the item is auctioned again. Sales tax must be collected in Minnesota (6.50%).


We want you to be satisfied. We will do whatever it takes to make things right.

For Returns you must contact us prior to 45 days from date of sale.

We ship World-wide by the Mail. We will have to charge additional handling, insurance and shipping. Email us for the rates. All shipments must carry the proper value (we cannot evade your local taxes). We ship UPS, Priority Mail and First-class mail. Special request to ship to FPO or box numbers may incur additional shipping charges.

We will discount shipping for combined shipments: Please ask us to hold up your processing if you are bidding on additional items All products are from independent manufacturers, not a General Motors brand.
<!start of store**************************>

Powered by SixBit's eCommerce Solution