"THIS IS A QUALITY USED PART. PLEASE EXPECT NORMAL USED PART WEAR AND CONSIDER ITS AGE WHEN PURCHASING THIS ITEM."

Brand:METAL SILVER STOCK ID:Yes Manufacturer Part Number:0430 TAG#:FACTORY OEM Interchange Part Number:JD440453

98-00 TOYOTA RAV4 THROTTLE BODY TB VALVE ACTUATOR ASSEMBLY FACTORY OEM

REMOVED FROM:

1999 TOYOTA RAV4

WILL FIT:

RAV4 98-00 Fed



*IF YOU ARE UNSURE OF FITMENT PLEASE CONTACT YOUR LOCAL MECHANIC OR DEALERSHIP!

CONDITION: (ACTUAL PART PHOTOS ARE AT THE BOTTOM OF THIS PAGE)

ALL FUNCTIONS WORK AS INTENDED.

SHIPPING:

EXPEDITED - DELIVERED IN 1-4 BUSINESS DAYS!

WARRANTY PERIOD:

60 DAYS

YOUR SATISFACTION GUARANTEED!

IF YOU AREN'T COMPLETELY SATISFIED JUST SEND A MESSAGE. IF WE MESSED UP, WE'LL FIX IT!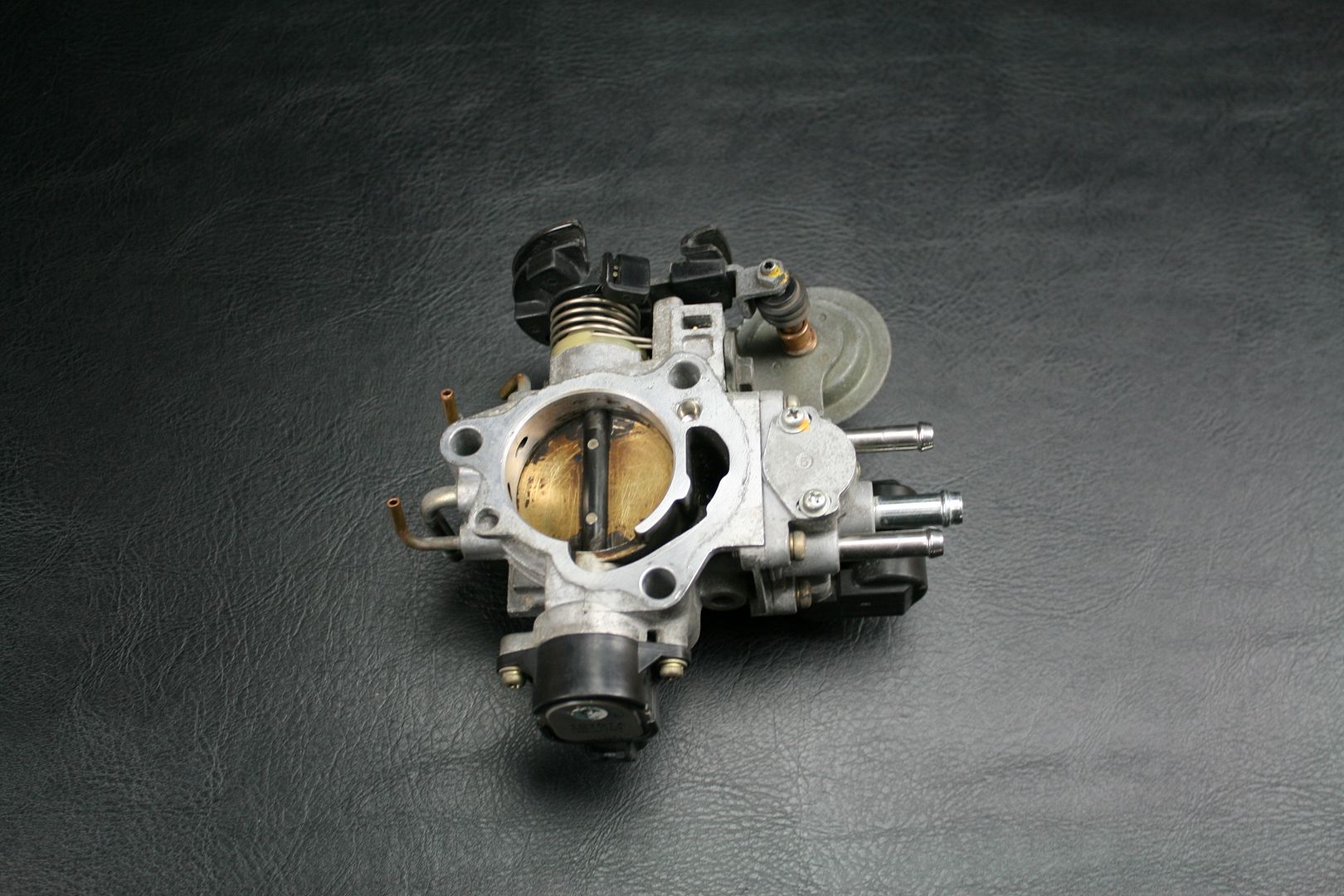 Throttle Body for Sale
Fri, 13 Jul 2012 00:00:00 -0700
We have video of Jaguar's Mike Cross taking the new Jaguar F-Type up the hillclimb at Goodwood as Jaguar show off their new toy. We thought we were pretty much done and dusted with news from this year's Goodwood Festival of Speed, but as Jaguar has finally managed to edit a video of the new Jaguar F-Type at the FoS we thought it worth revisiting one more time. Jaguar made a bit of a show of the camouflaged F-Type at Goodwood – its first public outing – with guards standing outside the container the F-Type was housed in to keep sticky fingers and prying eyes at bay.
Fri, 16 Dec 2011 00:00:00 -0800
Jeep Grand Cherokee SRT8 - perhaps the best value for money super SUV Jeep has announced that the most powerful new Grand Cherokee – the SRT8 – will cost £58,995 in the UK. The 2012 Jeep Grand Cherokee looks to be a very good effort from Chrysler, and it has a real fighting chance of seriously taking on the luxury SUV models from Europe. But one model really stands out – the Jeep Grand Cherokee SRT8.
Tue, 22 Oct 2013 00:00:00 -0700
BIRMINGHAM City Council has launched a public consultation on plans which could see around 90% of roads in the city given a 20mph speed limit. The authority believes the "20 is Plenty" scheme, costing around £7 million, would make residential streets safer and transport networks more sustainable. Key routes would keep higher speed limits under the long-term proposals, but public feedback is also being sought on whether the 20mph scheme should also be considered for busy high street shopping areas, around schools, leisure facilities, hospitals and public transport interchanges.