"Good Usable Condition Freshwater Only Part"

Brand:Johnson Manufacturer Part Number:0377152,0304009,0303381,377152,304009,303381

1957 Johnson 5.5 HP Complete Lower Unit Gear Set

MN CD-14

PN 0377152,0304009,0303381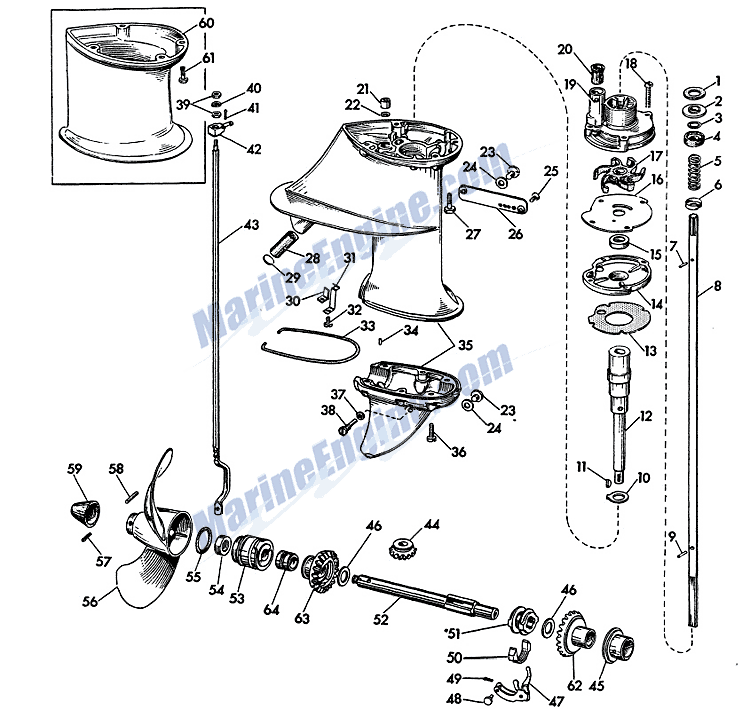 Lower Unit Components for Sale
Sun, 08 Sep 2013 00:00:00 -0700
This is the VW Golf Sportsvan, but don't get too comfortable with that name, because the successor to the Golf Plus won't use the Sportsvan badge when it goes on UK sale in mid-2014. Good thing too: what exactly is sporty about a minivan? Is the VW Golf Sportsvan essentially the new Golf Plus?
Thu, 02 Jun 2011 00:00:00 -0700
UPDATED: Ford is taking a look at the powertrain of its future, and in a nutshell, it's going to be small--at least under the hood. That's because the Blue Oval is preparing a 1.0-liter, three-cylinder EcoBoost engine, claimed to be the smallest engine the company has ever built. Ford says this baby EcoBoost will offer output comparable to a normally aspirated 1.6-liter, four-cylinder powerplant.
Tue, 15 Mar 2011 00:00:00 -0700
A clear evolution of both the Murcielago and the Reventon, the Aventador dissapointed and wowed in equal measure at its unveiling. Showcasing Lamborghini's newfound love for carbon fiber as well as an exhaustive list of new technologies for their road cars – such as a pushrod suspension – the Aventador certainly has a supercar-style spec sheet. The V12 engine used in the Aventador is also all-new and when combined with the lightweight carbon monocoque chassis is claimed to provide blistering performance, albeit in an unrevolutionary body. More images of the Aventador, as well as the opinion of Chris Bangle, can be found through the links: Photo Gallery: Lamborghini Aventador Video: Chris Bangle on Supercars