"Good Usable Condition Freshwater Only Part"

Brand:Johnson Manufacturer Part Number:0377152,0304009,0303381,377152,304009,303381

1957 Johnson 5.5 HP Complete Lower Unit Gear Set

MN CD-14

PN 0377152,0304009,0303381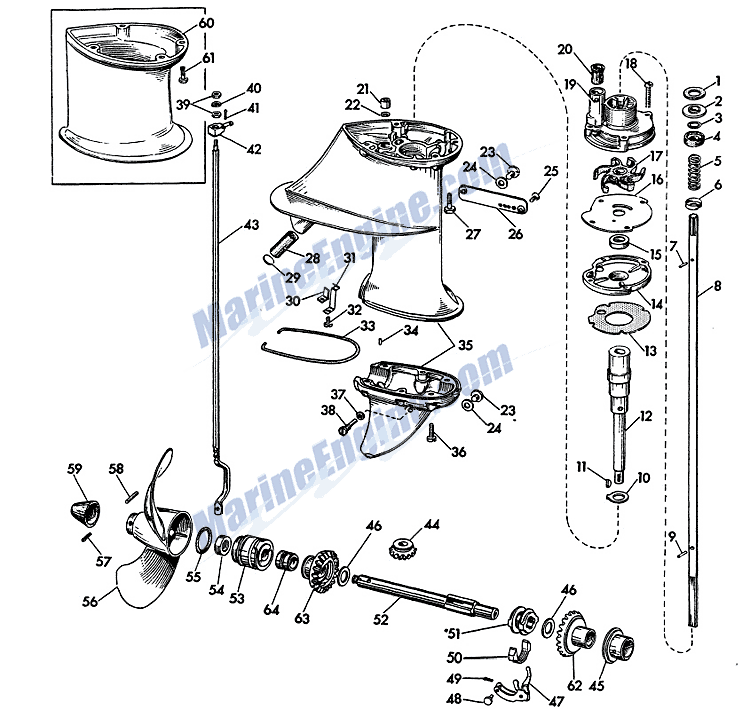 Lower Unit Components for Sale
Mon, 13 Jun 2011 00:00:00 -0700
A splendid new concours debuted on the sprawling main lawn of Lacy Park in sunny San Marino, Calif., on June 12--the San Marino Motor Classic. Featuring nearly 200 classic cars of all eras--from a Brass Era 1909 Pierce-Arrow Touring to a 2011 Ferrari 599 GTO--there was depth and breadth enough to satisfy everyone. While modern Porsches, Ferraris and even hot rods and Cobras spread out on side lawns of the great park, the balance of the show--82 of 179 registered entries--were Classic Car Club of America (CCCA) Packards, Lincolns, Cadillacs and Rolls-Royces, scattered across the main lawn.
Thu, 11 Apr 2013 00:00:00 -0700
We spend a lot of time on the Internet -- pretty much whenever we're not driving, writing about or working on cars. Since there's more out there than we'd ever be able to cover, here's our daily digest of car stuff on the Web you may not otherwise have heard about. -- Speedhunters brings us a gorgeous photo essay of cars on the N
Sat, 22 Dec 2012 00:00:00 -0800
Lexus has revealed that they've sold more than 500,000 hybrid cars, with the Rx 450h the top seller and the CT 200h catching fast. Unsurprisingly, as it was the first Lexus hybrid to be introduced in 2005, the biggest seller - accounting for half of all Lexus hybrid sales to date (259,000) – has been the RX 400h / RX 450h, but the CT 200h, which was only introduced in 2011, is catching up fast with sales to date of 122,000 to date. During the last seven years Lexus hybrid sales have risen from 26,000 to 113,000 a year and 25 per cent of those Lexus hybrid sales now happen in Europe, even though we don't get cars like the HS 250h (56,000 sales) and the ES 300h (8,000 sales).