"Good Usable Condition Freshwater Only Part"

Brand:Johnson Manufacturer Part Number:0377152,0304009,0303381,377152,304009,303381

1957 Johnson 5.5 HP Complete Lower Unit Gear Set

MN CD-14

PN 0377152,0304009,0303381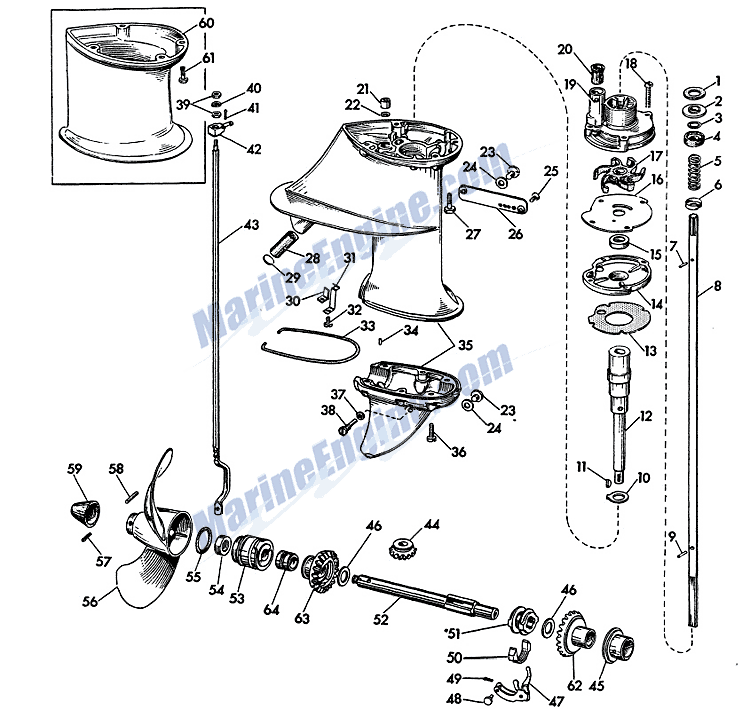 Lower Unit Components for Sale
Mon, 12 Aug 2013 00:00:00 -0700
-- After carefully weighing the options, Motor Authority has arrived at a list of the nine cars you'll drive in hell. The Aztek is an easy (if misunderstood) target, and the Renault Fuego makes sense on the basis of its name alone but there are a few unexpected additions, too -- like the Tesla Model S, which won't be easy to keep running because "… Hell is a lot like the San Francisco airport--roughly five thousand people and their 25,000 battery-powered devices, all fighting for a pull off Hell's only functional power outlet." -- Don't ask us why, but we're fascinated with old Soviet steel, from the no-nonsense heavy duty trucks the crappy Cars of the People. The supposedly luxurious, Packard-inspired Chaika M-13 limousine sits somewhere between the two, and you can read a Special Interest Auto article on the car at Hemmings.
Mon, 30 Jul 2012 00:00:00 -0700
Audi has revealed pricing for the 2013 R8, which starts at £91,575 for the V8 Coupe. The new Audi R8 V10 plus costs from £124,675. The 2013 Audi R8 was revealed last week complete with the only thing that was really missing from the original R8 – a decent auto 'box.
Fri, 19 Dec 2008 00:00:00 -0800
The spectacular Mercedes Benz McLaren SLR Stirling Moss This will certainly brighten up the Detroit Motor Show! After months of speculation, Mercedes McLaren has announced to the world that the spectacular Mercedes Benz McLaren SLR Stirling Moss will be unveiled at the Detroit Motor Show in the New Year. The Mercedes / McLaren collaboration has now come to an end, and the SLR Stirling Moss is the fanfare.