Condition:New Brand:Does not apply Manufacturer Part Number:Does not apply UPC:Does Not Apply
Brake line kit GM 1984 1985 1986 1987 1988 1989 RWD-replace rusted lines!!!!!

for your RWD (rear wheel drive) car



includes special lengths
for your Car!
(no need to buy a flaring tool!)

Why waste time looking for these parts
and paying much more when you do?
Buy for the future brake job!!!


This is a TrueBend metal brake line replacement kit. All lines are supplied double-flared at each end with S.A.E. specified male inverted flare fittings attached and are ready for quick and easy installation. All brake lines have an extra long nut on one end to seat in late model deep-seated wheel cylinders. These malleable lines are easy to bend or coil without collapsing the tubing or restricting the flow of brake fluid. Six couplers and two special master cylinder nuts are included to join lines and attach parts. instructions are also included.


If you need a kit for a car later than listed below, check our other auctions as
GM went to metric in the later years.

Buick

Apollo 1973 to 1975
Century 1973 to 1981
Electra, Park Avenue 1975 to 1989 R.W.D. (rear wheel drive)
Lesabre, Centurion 1975 to 1989 R.W.D
Wildcat, Estate Wagon 1975 to 1989 R.W.D
Regal 1975 to 1987 R. W. D
Skyhawk 1975 to 1978
Skylark, Special Grand Sport, Sportwagon 1975 to 1979



Cadillac

Fleetwood, Brougham, Calais DeVille 1977-1978
Seville 1976 to 1979

Chevrolet

Camaro 1975 to 1983
Caprice, Impala, Belair, Biscayne 1967 to 1990
Impala, Belair, Biscayne Caprice, 1967 to 1990
Chevelle Monte Carlo, Malibu 1978-1988 (see our other auctions for 1967-1978)
Vega 1971 to 1977
Monte Carlo, Malibu, Chevelle 1975 to 1988
Nova 1971 to 1979

Oldsmobile

88,98 Delta, Regency 1974 to 1990 R. W. D (rear wheel drive)
Custlass Supreme Cutlass Cruiser, Vista, F85 1978 to1988 R. W. D
Omega 1975 to 1979
Starfire 1977 to 1978



Pontiac

Astre 1975 to 1977
Bonneville, Catalina, Grandville, Executive 1974 to 1986
Firebird Trans Am 1975 to 1979
Grand Prix 1975 to 1987
LeMans GTO Grand Am 1975 to 1981
Parisienne, Safari Wagon 1984 to 1989
Phoenix, Ventura 1975 to 1979
Sunbird 1976 to 1980
T1000 1981 to 1987





Our TrueBend® brake lines resist corrosion, vibration, fatigue and shock from impact. They are coated for corrosion protection in compliance with GM132M-ASV and SAE J527B. Each line is manufactured by double wrapping a copper coated steel strip to form a double wall tube. Then, the tube is furnace brazed to fuse the copper/steel tube into one continuous and seamless tube. The tube is then given a outer coat for corrosion and abrasion resistance. These lines are the strongest and safest avai; yet can still be easily bent without kinking or without damaging the outer coat.





The average GM car takes 28 feet of brake line to do the entire car,
this kit has 44 feet of lines to fit all the various configurations.
Use the extra lines for another project!




This kit contains all the lines to do a wide variety of GM models, and many different configurations, so you will have unused lines in any installation. These extra lines are a bonus that can be used for other projects
The tubing is double walled, seamless and copper fused with a special inner and outer coating to provide protection from abrasion and corrosion. This is the same tubing that is used on new cars!
The lines attached to the master cylinder and brake block may be a non-standard size other than the special nuts supplied. You may have to get an adapter at a local parts store.
If you need a very sharp bend next to the flare at the end of the line, you will need a bender listed under "tools/supplies" on our Ebay store.
All unions are solid brass to stop rust.
All lines are made in USA or Canada and are 3/16" or 1/4" outer diameter with a factory flare.
Fits following years: 1973 73 1974 74 1975 75 1976 76 1977 77 11978 78 1979 79 1980 80 1981 81 1982 82 1983 82 1984 84 1985 85 1986 86 1987 87 1988 88 1989 89 90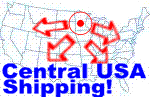 In any correspondance please be specific and include our ebay # EE10720
serviced by auctionspro
our easy terms. . . . . . . . . . . . service is toll-free 888-399-7278

We will send you a Email with the payment options within 1 business day of the auction close. If not received within 1 business day after auction closes, please Email or call our toll-free number 888-399-PART (7278) or 218-624-5791.

We ask the winner to send the payment within 7 days to us. If payment is not received after 10 days, we will send a reminder by email. We processed by the next business day after payment and will send an email when we ship. Also, we will provide the tracking number if available. If no payment is received or any contact is made within 21 days (three weeks), we report the non-payment to Ebay and the item is auctioned again. Sales tax must be collected in Minnesota (6.50%).


We want you to be satisfied. We will do whatever it takes to make things right.

For Returns you must contact us prior to 45 days from date of sale.

We ship World-wide by the Mail. We will have to charge additional handling, insurance and shipping. Email us for the rates. All shipments must carry the proper value (we cannot evade your local taxes). We ship UPS, Priority Mail and First-class mail. Special request to ship to FPO or box numbers may incur additional shipping charges.

We will discount shipping for combined shipments: Please ask us to hold up your processing if you are bidding on additional items All products are from independent manufacturers, not a General Motors brand.

Powered by SixBit's eCommerce Solution