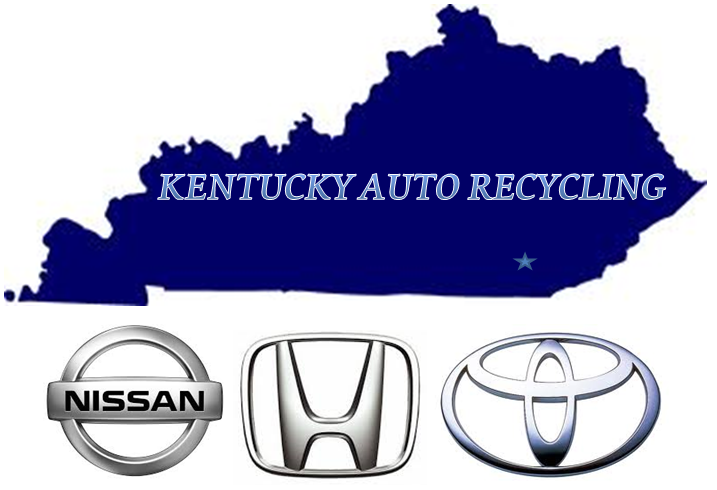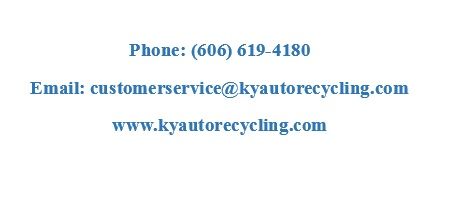 We strive for 100% positive feedback, and 5 star detailed seller ratings. Give us the opportunity to earn that rating. Contact us immediately with any product questions or after order concerns. Call or Email us anytime.


ALTIMA
2009
Item Details
| | | | |
| --- | --- | --- | --- |
| Make / Model | NISSAN ALTIMA | Year | 2009 |
| Stock Number | 00000010 | VIN | |
| Odometer | 99999 Miles | Color | [UNKNOWN] |
99999 represents the default value for mileage unknown, not actual mileage
Part Comments
(1263) RIGHT REAR EMERG BRAKE CABLE. SEDAN. 08-10
Part also fits
General Information and Conditions
Please contact us if you have any compatibility questions that aren't clarified within this listing. If you buy a part that is listed for 07-12 year models for a 05 model car, you are at fault for that mistake. As a result of that, if we choose to accept a return on that item, you will be subject to a restocking fee. In that case your refund would be the purchase price less the restocking fee and initial shipping, and you would have to pay the return shipping. If we say that a part will fit a 05 year model, and we are incorrect, then in turn we accept the full responsibility of that error. Ship the part back to us, and so long as it is in the same condition, you will receive a full refund. The best thing to do is check the compatibility guide, read the description, look at the photographs, or ask us if necessary BEFORE you buy the part.
This is a used OEM part, and will fit as such. Used parts will show normal wear and tear. Keep in mind you are seeing the actual part you are buying, not a generic image, so you can see the items condition. If you can't see the item in great enough detail to have a good idea of its condition, please feel free to call or message and ask.
Please visit our store to find any other parts you need. We will soon be increasing our inventory substantially. If you need a part that is not listed, contact us! If we have it, we will pull it! Don't be afraid to ask for a part that is normally sold as part of a larger assembly as well. We strive for 100% customer satisfaction and positive feedback. Please do not hesitate to contact us with any questions or concerns.

Shipping and Handling

Our free flat rate services include USPS First Class, USPS Priority, FED Ex, and UPS. Often times items that are listed as one of those methods may ship by another if we find a sooner delivery time when we quote shipping. We pride ourselves in fast shipping, and continually try to streamline the process.
If an item is listed with freight shipping, or any other non-flat rate service, please contact us for details. We will try to help find the solution that best meets your needs, and is reasonably priced.
Our handling time is 24 hours, and that clock doesn't start until the order is paid. Please make sure that you complete checkout.
Please make sure your address is correct during checkout. If you have set default addresses and regularly use your account, there likely won't be an issue. If you pay with a different PayPal account, make sure you do not use the billing address associated with that account as a ship to address accidentally.

Payment

At this time we are only accepting PayPal, though PayPal gives you several different payment options.

Warranty and Returns

At the current time, none of our items carry any warranty of any kind. With that being said, your item will be as it was described, photographed, and otherwise represented on eBay when you receive it. There are rare cases where items, particularly smaller items, get lost in the mail. In other rare cases items are damaged by the shipping carrier. If either of those, or any other, misfortunate events happen to you, you have no need to worry. We will deal with those situations on a case by case basis, and make sure any issues are rectified.
If something were to be wrong with your item when you receive it, please let us know immediately. As soon as you receive your item, please open the item and inspect it as soon as possible. It applicable, also test the part for functionality. You will need to notify us about that issue quickly enough that, if a return is justified, you can do so within the 14 day window. If you damage the part during installation, the part can not be returned.

We will do what it right and what is fair. Sometimes more, but never less.

Return Policy

1) All returns must be pre-approved. In other words, please don't just send it back without filling us on the situation.

2) The buyer will Pay return shipping.

3) The return must be initiated within 14 days of the buyer's receipt of the item. That is considered 14 calendar days from the day the tracking information states delivered. To be "initiated," the return postage must have been purchased and the item should have been dropped off.

4) The returned item must be in the same condition than when it was shipped or better.

5) If your item is lost or damaged in shipping, it is you responsibility to notify us of that immediately, and certainly within the same day window.

6) Returns may be subject to up to a 20% restocking fee.

7) Please be aware: In some cases it is possible for there to be no net return. In other words; If you purchase an item that is expensive to ship, an item on sale, or an item where the shipping cost could otherwise be skewed, you may qualify for a refund but there may actually be no refund to be had.

To clarify that further; If you purchase an item for $60 that costs us $20 to ship (our price at a discount), you purchased the wrong item by mistake and are subject to pay return shipping at a $25-$30 cost to you, and your refund is less the 20% restocking fee ($12 in this case) and the initial shipping ($20), when it's all over with there is nothing or close to nothing left. That is yet another reason why it is important to make sure you know what you are buying before you buy it. While we try to be fair, and beyond fair even, it is not possible to pay to process orders and ship them that were placed in error.

8) Failure to comply with any of the policies set forth here can disqualify you for returns. In applicable cases, we will gladly take returns. The important thing is that we go through the proper process to make that happen to save time and limit confusion or mistakes on both your part and ours.