Condition:New Brand:Graves Kit includes:Carbon full exhaust & FTEcu flash tune unit MPN:SCKGRAVES2 Header material:Titanium Manufacturer Part Number:SCKGRAVES2 FTECu features:Please see description UPC:Does Not Apply FTECu:Allows unlimited flashes of single ECU unit Muffler sleeve:Carbon fiber Flash tune unit:Graves bike side flash tuning kit Muffler end cap:Carbon fiber Exhaust:Carbon fiber full exhaust system
Check the shipping calculator for estimated shipping costs. If your location isn't shown, or shipping cannot be calculated for your location, please contact us for a shipping price. International buyers are responsible for duty and VAT charges. We do not collect those fees, we do not have control over them, nor do we know how much they will be for any given country.
Our retail/internet/mail order warehouse is in the Gorman, California area between Los Angeles and Bakersfield. All items are available for local pick up, but please contact us to make arrangements before hand.
IMPORTANT CALIFORNIA SPECIFIC EMISSIONS NOTICE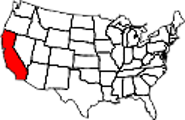 California laws prohibit (in most cases) the use of any aftermarket product whose installation requires the removal of any emissions control related components as regulated by the California Air Resources Board (www.arb.ca.gov). Three classification levels of emissions related aftermarket products define which aftermarket parts can be sold legally in the state of California:
Replacement Parts

parts that have the same function and affect on emissions as the parts they are replacing. This means that if a vehicle was not originally equipped with a catalyst and all other emissions related controls that were connected (such as oxygen sensors) are reconnected, then the part is considered a Replacement Part. If the vehicle has a catalyst and the installation of the part does not remove the catalyst, and all other emissions related controls are reconnected, then this is considered a replacement part. Slip on mufflers in applications whereby the catalyst is not contained in the original muffler is an example of a replacement part. Full exhaust systems installed on vehicles that did not originally contain a catalyst and whereby the design allows the reinstallation and original function of any other emissions control related components are also considered replacement parts.

Modified Parts

parts that alter the emissions control related performance from the original part they are replacing, These parts may have catalysts in them but they perform differently from the original equipment part or they may require the alteration or elimination of other emissions related control components such as oxygen sensors. These parts must obtain an Executive Order ("EO") from the California Air Resource Board (C.A.R.B.) to confirm their functional compliance in order to be sold legally in California.

Competition or Racing Vehicle Parts

parts that are used exclusively in competition on race only vehicles. These parts do not require approval as long as they "are not used on public highways". Labeling a product as being for "Racing Only" or "Closed Course Competition" is not sufficient for it to be included under this classification. It must be a competition vehicle and must not be used at any time on a public highway.
Many exhaust systems, intake kits, fuel tuners, and performance parts we sell are specifically designed and designated as/for "Competition and Racing Vehicles Only". Any/All model application pictures shown are for reference only and solely intended for Competition and Racing Vehicles only and must not be used at any time on a public road/highway.
If an item is designated as "Competition and Racing Vehicles Only", we will require a race waiver be digitally signed before an item can ship to California. If an item is to be exported from California, an export waiver is available as well. This is a REQUIRED guarantee from you that a restricted item will NOT be used on any public highway in California; only on private race tracks in racing or competition use.
Many "Modified Parts" are sold with out restriction in California and will be identified with a C.A.R.B. "EO" number and will arrive with appropriate labels to indicate the approved status. If you're not sure about the California emissions status of an item, please contact us for clarification before placing your order
More Info From The Motorcycle Industry Council
Call Us 7 Days A Week!
Mon.-Sat. - 8am-6pm PST
Sunday - 8am-3pm PST
Toll Free:

800-990-2453


Int'l:

661-248-1400
Some items (like D&D exhausts, MRD exhausts, and Heli bars) are made to order and can have up to a 2-3 week lead time while they're being built. Please check the shipping times on the 'shipping and payment' tab to check your item's shipping lead time.
If an item is damaged or incorrect from what was ordered, we will pay for all shipping and handling to get you the correct part ASAP. If you decide that you don't want an item, we will offer you a free exchange, less shipping, or you can return your item for a refund less shipping and a small restocking fee. All exchanges and returns must be in the original packaging, with all directions & accessories, in new condition. Please contact us with any questions at 800-990-BIKE or 661-248-1400.
SCKGRAVES2
Product Details:
This exhaust / flash tune kit includes the following:
1 carbon fiber full exhaust
1 bike side flash tune / FTEcu kit
Graves Carbon Fiber Full Exhaust
Graves Motorsports Yamaha YXZ-1000r Full Stainless Steel Exhaust System with Carbon Fiber Silencer. Graves Motorsports hand-made in the USA full system for the all new YXZ. This full stainless exhaust is new from the ground up with record breaking race developed features. Graves' precise engineering develops precision products that are designed to outlook, outperform and outlast the competition. This YXZ exhaust system was developed using the same technology that has powered the Monster Energy Graves Yamaha racing team to 6 consecutive AMA / MotoAmerica Superbike championships and numerous 600 championships. This product is intended for closed course completion use only. Use of this product for any other purpose is strictly prohibited.
Muffler design
New Can Design Featuring: Carbon Fiber Sleeve with Carbon Fiber End Cap and stainless steel exhaust tubing. Kit includes a billet machine mounting bracket to insure your exhaust stays in place! This design not only streamlines looks of your side by side but it saves weight. Sounds reducing insert included in kit. Kit will accept our optional header as a upgrade later when released. Suggested tuning with FTEcu Flash Tuner. Maps for all Graves systems are available in the FT database.
Header features:
Headers designed for the maximum power signatures
Single Lambda sensor comes standard (eliminates un-needed factory 02 dual bungs)
Advanced welding process showcases laser perfection welds
Long Tapers with Precision fitment and "butt" welds
Spigots designed to retain factory oem gaskets during the installation process a Graves exclusive that make installation easier and keeps the gaskets in place.
Flanges are made from 7075 hard anodized aluminum. Built to last!
Graves Bike Side Flash Tune / FTEcu
Flash Tune / FTEcu Bike Side Tuning Kit for the Yamaha YXZ 1000R. This Interface allows you to easily adjust the following features listed below! Your side by side already has a standalone ECU. Now you can get the tools to program it! There is no longer any need to send away your ECU!
Bike side kit attaches to your vehicle's ECU plug permanently
Graves Motorsports performance maps developed for the Graves Motorsports YXZ 1000r slip-on and full system exhausts will be available through the FTEcu software
FTEcu Features
Remove ECU Restrictions
High Load Fuel Maps (with PC3 and PC5 map importing)
Low Load (cruising) Fuel Maps and Bias Mapping
Cylinder Specific Fuel
Ignition Timing all Cylinders
Remove Top Speed Limiter
New features are added regularly. Rev limiter and Quick shifting will be released with software updates soon
Includes: FTdataLink ECU Interface USB Cable
Includes: Bike-side programming harness to permanently install on your vehicle underneath the OEM consoles' pins into ECU harness
FT ECU License to allow unlimited flashes for a single ecu
Vehicle Fitment
| type | years | make | model | engine | required | location | notes |
| --- | --- | --- | --- | --- | --- | --- | --- |
| ATV | 2016-2017 | Yamaha | YXZ1000R | 998 | 1 | | |
| ATV | 2016-2017 | Yamaha | YXZ1000R SE | 998 | 1 | | |
| ATV | 2017 | Yamaha | YXZ1000R SS | 998 | 1 | | |
| ATV | 2017 | Yamaha | YXZ1000R SS SE | 998 | 1 | | |
Thanks for shopping with us !