Returns Accepted:Returns Accepted Item must be returned within:14 Days Refund will be given as:Money Back Return policy details: Return shipping will be paid by:Buyer Restocking Fee:No
Classic
Custom Made
Gyrocopter/Gyroplane Private Pilot Wings #2


A gyrocopter, , also known as gyroplane, autogyro or rotaplane, is a type of rotorcraft which utilises an unpowered rotor in autorotation to develop lift, and an engine-powered propeller, similar to that of a fixed-wing aircraft, to provide thrust. While similar to a helicopter rotor in appearance, the autogyro's rotor must have air flowing up and through the rotor disc in order to generate rotation. Invented by Juan de la Cierva to create an aircraft that could safely fly at slow speeds, the autogyro was first flown on 9 January 1923, at Cuatro Vientos Airfield in Madrid.
De la Cierva's aircraft resembled the fixed-wing aircraft of the day, with a front-mounted engine and propeller in a tractor configuration to pull the aircraft through the air. Late-model autogyros patterned after Dr. Igor Bensen's designs feature a rear-mounted engine and propeller in a pusher configuration. The term Autogiro was a trademark of the Cierva Autogiro Company and the term Gyrocopter was originally a trademark of Bensen Aircraft.

More info at the Wikipedia's Gyrocopter/Gyroplane page


These are base on
US Army
Door Gunner Wings
these are not Issue, nor Sterling
They are made of non-precious metal.
Size is about 2-3/4th by 15/16th inch
They attach by standard military
post & clutch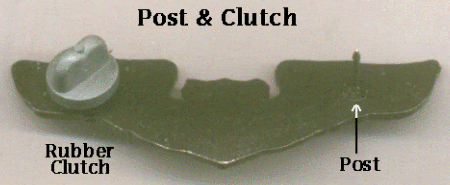 ---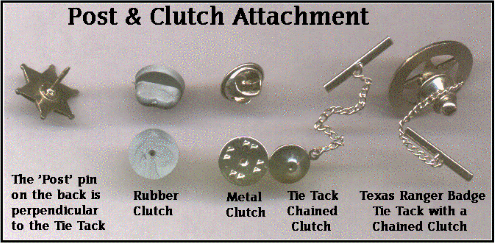 ---
So very sorry, but recent USPS rate hikes
(Foreign cost has more than doubled!)
has force a rise in shipping charges for both Domestic and Foreign orders. NOTICE: AS OF MATCH 13, 2013, NO LONGER WILL WE SELL TO ANYONE IN THE RUSSIAN FEDERATION DUE TO NUMEROUS ORDERS BEING LOST IN THEIR POSTAL SYSTEM. WE CANNOT CONTINUE TO LOSE BOTH MONEY AND ITEMS THIS WAY. ANY ORDER FROM THE RUSSIAN FEDERATION WILL BE REFUNDED.
These rates begin at $5.00 Economy Rate (1 to 10 days typical delivery time) for orders within the US
and $12 Economy Rate (2 to 4 weeks typical delivery time but may be longer) for Foreign orders.
PayPal payments only.
Please consider this when bidding.
Special Order - Golden Finish
Gyrocopter/Gyroplane Private Pilot Wings #2



Gyrocopter/Gyroplane Private Pilot Wings #2
Cuff Links


Custom Made
Gyrocopter/Gyroplane Private Pilot Wings #1


Special Order - Golden Finish
Gyrocopter/Gyroplane Private Pilot Wings #1



Gyrocopter/Gyroplane Private Pilot Wings #1
Cuff Links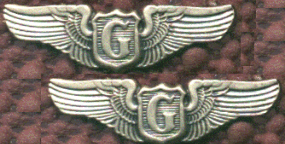 Also Available
on eBay




Custom Made
Naval Aviator
Army Air Corps
Army Air Forces
US Air Force
Pilot/Flight Wings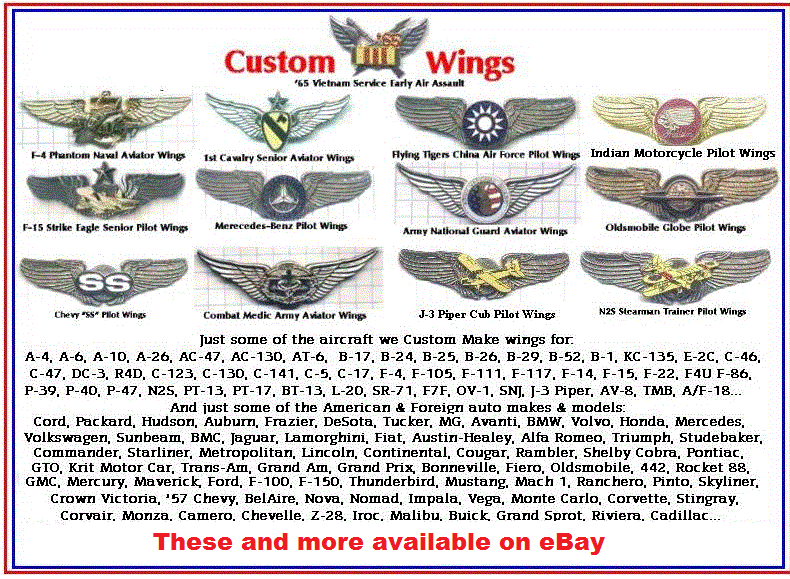 for most US Warplanes & Aircraft Carriers
Plus Custom Automotive Wings