"Item is in Perfect working condition."

Brand:Unbranded Compatible Make:E-Z-GO Voltage:36V Compatible Year:2016 Manufacturer Part Number:Does Not Apply UPC:Does not apply

Golf cart battery charger with Powerwise Style Plug
(This is the standard of Ez-Go Plug that it comes with.
Please double check to make sure this is the one you need.)

Way to choose golf cart battery charger:
Your Golf Cart Battery Capacity*0.125C (or 0.13C) = Adaptive Current
Please choose battery charger with adaptive current that close to the current of your battery.








Please verify that the connector you see in the picture matches the receptacle on your golf cart




Aftermarket 36V 5A golf cart battery charger with floating charge mode

Transform the household AC power to DC power for golf cart battery

Fully automatic battery charging(completes the charge cycle and goes to "float" charge)

Designed not to overcharge or undercharge your golf cart battery

Floating charge helps extend your battery life and help out for better performance

With short circuit,over voltage,over temperature,reverse backup,over heat protection(

when inside temperature over 75 degree Celsius,it stop charge for about 10 seconds and then recover automatically

)

Built-in automatic fan forced ventilation(

fan runs when inside temperature over 40 degree Celsius,and it stop below 40 degree Celsius

)

Technical Specification

Input Voltage: AC 100V-240V(fit 110V,220V household standard)

Output Voltage: DC 36V 5A(±0.5A)

4-6 hours Recharge Time

Silver Aluminum with fins design as heat sink

Plug Standard: Powerwise Style Plug

Equipped with 2 LED Lights as indicators to show charging status

LED 1: Red--- AC power on

LED 2: Red---charging;Green---fully charged

100% full load burnt-in test

Package Included:

1x 36V 5A automatic golf cart battery charger

1x 1.4M AC power cord

(

Powerwise Style

Plug)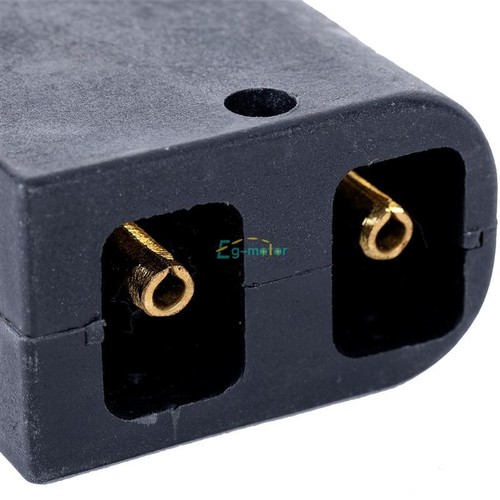 Golf Car Chargers for Sale
Wed, 16 Apr 2014 00:00:00 -0700
The Mazda MX-5 25th Anniversary Edition Mazda is playing their best card at the New York Auto Show – the evergreen MX-5 – with a special edition to celebrate its 25th birthday – the Mazda MX-5 25th Anniversary Edition – and a preview of the chassis for the all-new MX-5. The 25th Anniversary Edition of the MX-5 is based on the 2.0 litre Roadster Coupe with the 158bhp engine and can be had with either a manual or automatic gearbox, but just one colour – Soul Red Metallic. Titivations include a black roof, door mirrors and A-Pillars, 17″ Dark Gunmetal alloys, Bilstein dampers, Piano Black trim and off-white leather seats with '25th Anniversary' logos embossed on the seats.
Thu, 19 Jul 2012 00:00:00 -0700
Ford is recalling the redesigned 2013 Escape SUV with the 1.6-liter engine to fix a fuel line that could break and lead to a fire. The automaker is telling owners of the recalled SUVs to not drive their vehicles and has told dealers not to sell units they have in stock. Ford says about 11,500 copies of the 2013 Escape with the 1.6-liter engine and the faulty fuel line in the engine compartment were built.
Tue, 22 Oct 2013 00:00:00 -0700
The Caterham Seven 160 and 165 are the next track weapons to come from Caterham Cars. And even though they won't come to the United States, we figured you'd like to know about what we're missing out on. Hey, you may travel to England one day and need a rental car, and not be able to find one, so you might pick up a cheapish new car to tour the countryside, leaving it behind when you come home.