"Item is in Perfect working condition."

Brand:Unbranded Compatible Make:E-Z-GO Voltage:36V Compatible Year:2016 Manufacturer Part Number:Does Not Apply UPC:Does not apply

Golf cart battery charger with Powerwise Style Plug
(This is the standard of Ez-Go Plug that it comes with.
Please double check to make sure this is the one you need.)

Way to choose golf cart battery charger:
Your Golf Cart Battery Capacity*0.125C (or 0.13C) = Adaptive Current
Please choose battery charger with adaptive current that close to the current of your battery.








Please verify that the connector you see in the picture matches the receptacle on your golf cart




Aftermarket 36V 5A golf cart battery charger with floating charge mode

Transform the household AC power to DC power for golf cart battery

Fully automatic battery charging(completes the charge cycle and goes to "float" charge)

Designed not to overcharge or undercharge your golf cart battery

Floating charge helps extend your battery life and help out for better performance

With short circuit,over voltage,over temperature,reverse backup,over heat protection(

when inside temperature over 75 degree Celsius,it stop charge for about 10 seconds and then recover automatically

)

Built-in automatic fan forced ventilation(

fan runs when inside temperature over 40 degree Celsius,and it stop below 40 degree Celsius

)

Technical Specification

Input Voltage: AC 100V-240V(fit 110V,220V household standard)

Output Voltage: DC 36V 5A(±0.5A)

4-6 hours Recharge Time

Silver Aluminum with fins design as heat sink

Plug Standard: Powerwise Style Plug

Equipped with 2 LED Lights as indicators to show charging status

LED 1: Red--- AC power on

LED 2: Red---charging;Green---fully charged

100% full load burnt-in test

Package Included:

1x 36V 5A automatic golf cart battery charger

1x 1.4M AC power cord

(

Powerwise Style

Plug)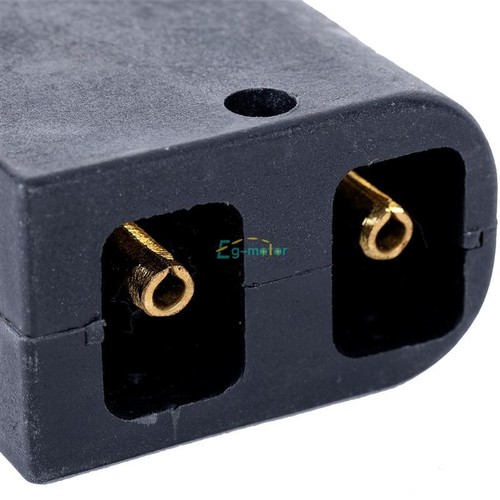 Golf Car Chargers for Sale
Mon, 05 Mar 2012 00:00:00 -0800
This, believe it or not, is Bentley's new SUV. Currently a concept, the Bentley EXP 9 F has been unveiled tonight on the eve of the 2012 Geneva motor show at the VW Group's pre-show party. But the Bentley EXP 9 F shouldn't remain a concept for long: it's going into customer clinics across the world just as soon as the Geneva motor show is finished, and Bentley chairman and chief executive Dr Wolfgang Dürheimer has told CAR he plans to build this car (or rather, this Range Rover-sized 4x4).
Thu, 27 Jun 2013 00:00:00 -0700
We spend a lot of time on the Internet -- pretty much whenever we're not driving, writing about or working on cars. Since there's more out there than we'd ever be able to cover, here's our daily digest of car stuff on the Web you may not otherwise have heard about. -- Meet a 12-year-old kid who owns three Ferraris.
Wed, 19 Oct 2011 00:00:00 -0700
Jaguar Land Rover to partner with Chery Automobile Following on from yesterday's report that Jaguar are upping the ante in India with plans to assemble the Jaguar XF and Range Rover Evoque in Tata's back garden, we now hear that JLR has agreed a deal with Chery Automotive in China for a joint venture. We reported back in February that sources in China were saying that the most likely partner for Jaguar Land Rover would be Chery Automobile, and reports from China Daily say that things have moved on since February and JLR and Chery have now got as far as seeking government approval for a joint venture. When we had the news back in February about a possible JLR/Chery deal, we asked Jaguar about the reports.