Kold Kutter Track/tire Traction Screws 250/pk 5/8" #10 Motorcycles Atvs Snow on 2040-parts.com
US $22.84
Location:
Canton, Mississippi, United States
Condition:New Brand:KOLD KUTTER Manufacturer Part Number:KK058-10-250 / 18-3083
Ice
Racing Screws
250 pack of 5/8" #10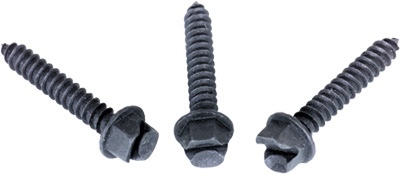 Minimal weight increase for maximum traction advantage
Length does not include the screw head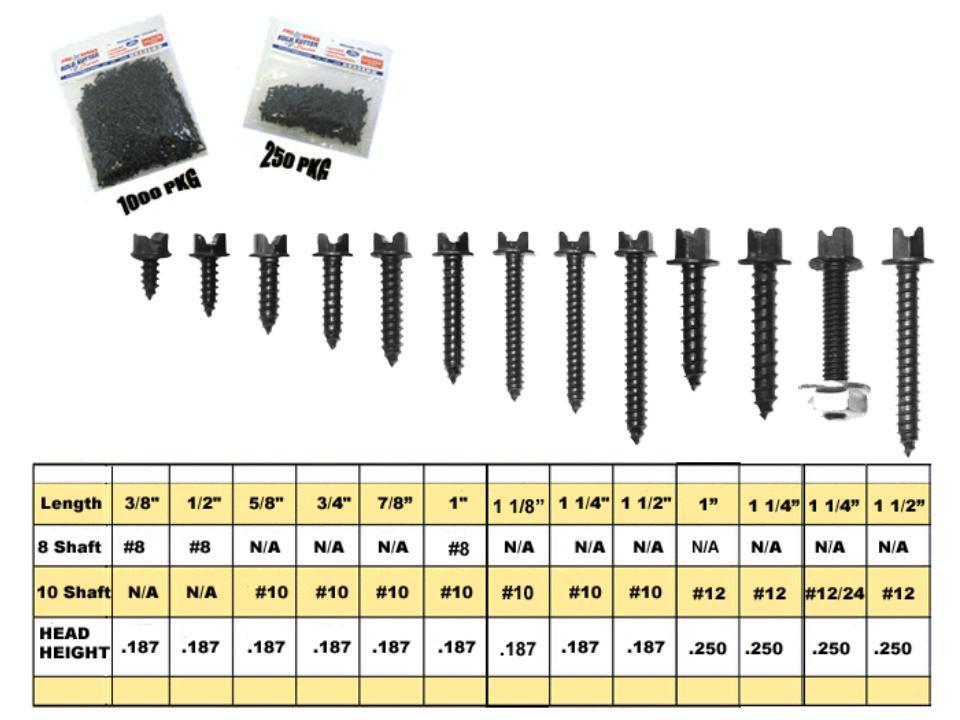 Note: Adequate clearance in bulkhead must be verified. Tunnel protection will be required.
EBAY LISTING:
We strive to make our eBay ads complete and accurate. Most pictures shown are provided
by the product's manufacturer and may be generic to cover many models of vehicles. Some items may
have a slightly different appearance than what is shown in the picture. Please review the
entire description to verify proper fitment.
SHIPPING:
Shipping charges will vary if outside the lower 48 states.
Many of our products are shipped via USPS. Please be aware that USPS does not
always scan their packages so the tracking number may not have any information until it is
delivered. Our parcels are picked up by USPS the same date or the next postal service day
that the tracking number shows being generated.
RETURNS:
Please make sure your purchase is what you need and will fit before buying. Refunds will
be issued only after we receive the returned item and have confirmed that it is still in its' original condition.
Returns are accepted within the specified time limit only. 15% restocking fees may apply.
Buyer pays return shipping.
FEEL FREE TO ASK US ANY QUESTIONS
AND WE WILL ANSWER THE BEST WE CAN.
Please communicate any concerns with us
prior to leaving negative feedback or opening a case with eBay.
We will work with you to make any problem right.
Thanks for looking and have a great ride!
Tracks & Studs for Sale
Thu, 21 Feb 2013 00:00:00 -0800
Just one new Ferrari was sold in Greece in 2012 in the depths of Greece's austerity, and it seems even that lone Ferrari came to the UK. None of which is particularly surprising considering the mess Greece has got in to since its tied itself to monster economies like Germany when it joined the Eurozone. There's no doubt there are still plenty of gazillionaires in Greece, but how many of them would want to risk parading their wealth in a brand new Ferrari when Greece is in such a financial mess, more than one in four are out of work and soup kitchens are springing up as normal Greeks struggle to even feed themselves?
Tue, 03 Jan 2012 00:00:00 -0800
Luxury-car maker Bentley says 2011 was a banner year, with global sales of 7,003 cars, up 37 percent from the year before. Bentley capped the year with a strong December, selling 1,059 cars--the second-best month for sales in its history. Sales in December were up 69 percent from the same month a year earlier.
Tue, 24 Jul 2007 00:00:00 -0700
By Tim Pollard First Official Pictures 24 July 2007 09:19 Nissan NV200: the lowdown Nissan loves a barmy concept car (remember the Bevel, showcased at Detroit for older bob-a-jobbing builders?). And motor shows don't come much nuttier than Tokyo's bi-annual celebration of technical innovation and limit-pushing design. So it seems natural that the Japanese car maker has saved up a special treat for its domestic show this October.