AIRBAG MODULE REPAIR SERVICE
100 % Guaranteed or Money Back

864-804-0525

Business Hours:
Mon-Fri 9AM-6PM EST
You are bidding on a service to repair/reset your computer control module. After a vehicle has been in an accident this computer module needs to be repaired or reset in order to be used again. Our technicians fully test your module prior to sending it back to you. Your module is restored to its OEM original factory settings.
When you receive the module back from us it will be as good as new.
After we receive your module, it will be shipped back to you the same day or the following morning.
We are AutoTronix, WE CLEAR ALL FAULT CODES (hard codes and soft codes) and your module is new again. The dealer and/or scan tools will not be able to clear hard code due to hardware issues. After you receive the module from us you will not need to take it to the dealer for any additional programming. All computer control modules can be reset, except if they are flood or fire damaged.
It is always best to send your original module to us for reset to avoid additional trip to the dealer for coding. Most of the late model cars will have partial VIN stored in the airbag control module.
Even after small accident hard codes will be stored in the module. You are now able to re-use the same computer control module. Computer control module is also known as "sdm, sensor, computer, derm and brain".

PLEASE NOTE! We reprogram these units to factory settings, meaning deployed airbags and setabelts still have to be replaced in order for airbag light to eliminate, and your SRS system to work normally again.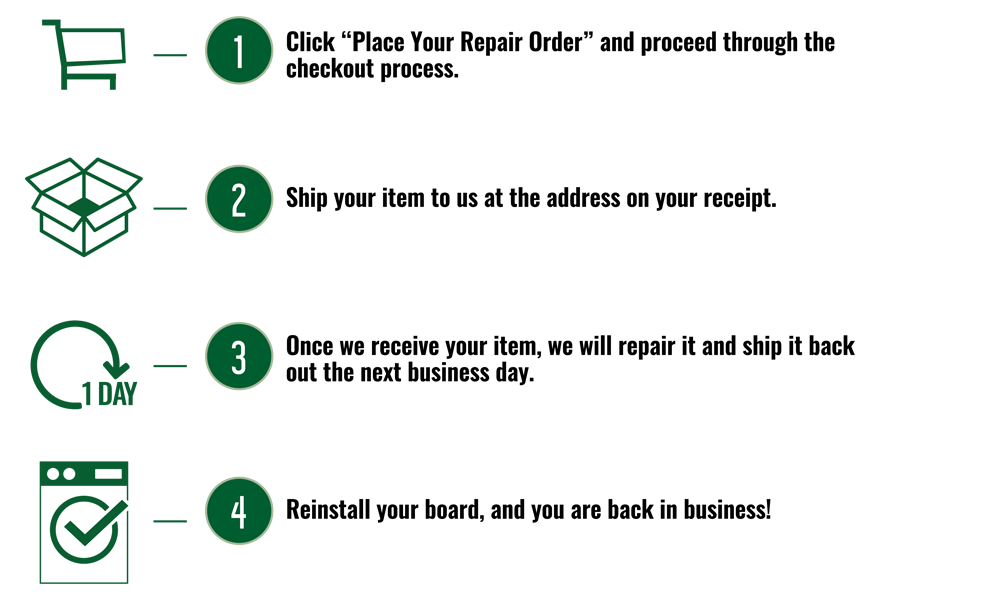 Our Address:

Include the following:

AutoTronix
190A Alice St
Spartanburg, SC 29303
1. Your Name phone #
2. Return Address
3. Year Make Model of vehicle
GUARANTEE 100 %
If you have any problems, we are glad to help you.
We offer 100% guarantee service. If you are not satisfied
for any reason please let us know we are here to help you.
Please allow us to reply to your email within 24 business
hours.



1.Your Name, Phone 2. Return Address 3. Year Make Model

AutoTronix
190A Alice St
Spartanburg, SC 29303