Condition:New Manufacturer Part Number:Does Not Apply Brand:Unbranded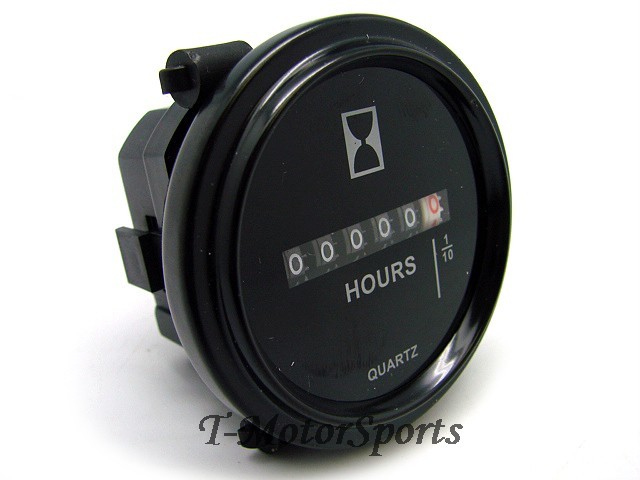 LOT 20~2" ROUND HOUR METER WHOLESALE
ITEM#: HOURMETER-ROUND(20PCS)
Quantity: 20 Pieces
CONDITION: BRAND NEW IN BOX
Most common style of hour meter available. Easy to install. Operates correctly on multi-voltage electrical systems.
Product Description:
This round hour meter can be used for tracking time on machinery such as boats, cars, trucks, tractors or any other device where time is used to determine oil change intervals, service requirements or where there is a need to record hours operated.
These meters are 100% tested at the factory prior to shipment. They will have from 0.2 to 2.0 hours on them depending on the random quality control test selection process. This is done to insure that a quality meter is being shipped.
The timer has a 6 digit display with the least significant digit being 1/10 hour (99999.9) and operates on in put voltages from 6 to 80 Volts DC.
The hour meter timing mechanism contains a quartz oscillator which provides a high degree of accuracy. It is designed to withstand vibration and shaking up to 8g and is rated to work between 15 degrees to 132 degrees Farenheit.
The hour meter fits in to a 2" round hole and includes an adjustable retrainer clip so that the meter can be mounted on material up to 9/32 inch thick. Meter depth behind the panel is 1.5 inches.
Features:
Water Resistant - can be submerged to a depth of 18 inches of water.

Can not take high pressure direct water spray.

Fits 2" Round cut out., 2.25" outside diameter.

Operating range is 6 to 80 Volts DC input.