"New old stock"

Brand:Does not apply Manufacturer Part Number:Does not apply UPC:Does Not Apply

Mains & 8 Rod bearings for Ford 289,302 1962-1999 .020

Free Domestic Shipping!




Great deal on genuine .020 Ford Main bearings!
<!start>
<!end>

This kit contains 8 .010 rod bearings and a set of .020 Ford main bearings. It is for all of the following engines: 302 1968-1999
289 1963-1968
260 1962-1965 All parts are from our production engine rebuilding shop, and these are the same parts we install in our engines. The main bearings are genuine Ford brand while the rod bearings are major store brand. Both the rods and mains are .020 oversize.
This fits small block Ford engines put in the LTD, Lincoln, Falcon, Cyclone, Mustang, Mercury, Torino, Thunderbird, and F100 trucks.

Fits following years: 62 1962 63 1963 64 1964 65 1965 66 1966 67 1967 68 1968 69 1969 70 1970 71 1971 72 1972 73 1973 74 1974 75 1975 76 1976 77 1977 78 1978 79 1979 80 1980 81 1981 82 1982 83 1983 84 1984 85 1985 86 1986 87 1987 88 1988 89 1989 90 1990 91 1991 92 1992 93 1993 94 1994 95 1995 96 1996 97 1997 98 1998 99 1999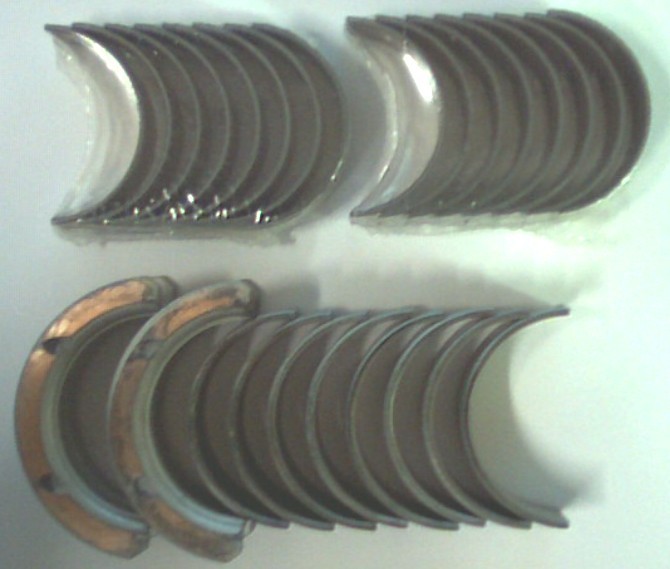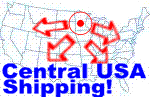 \
This item is shipped free using our super saver economy delivery service (2 to 11 business days)
or choose or expedited service (2 to 4 business days) for only $2.49 more!
International shipments can be combined in one box, saving you money, please email for the combined rate.

We Ship with USPS through Priority Mail, and First Class Mail and domestic orders may also go parcel post or UPS Ground. We will email a proof of delivery or tracking number once we ship

.

All International shipments must carry the proper value; we cannot evade your local taxes.

You will receive an email within 1 business day of the auction close containing payment options and total amount owed. If not received within 1 business day after auction closes, please Email or call. We send out a reminder for payment every 7 days.

serviced by auctionspro

Sales tax must be collected in Minnesota (6.85%).

We want you to be satisfied. We will do whatever it takes to make things right. Please contact us if you have a problem.

For Returns you must contact us prior to 45 days from date of sale. We may deduct the actual outgoing shipping charge from any refund as this may be a non-refundable part of your purchase

Make sure to contact us before returning an item to receive an RMA number, otherwise our shipper will not accept the package.

Jacksons Auto Parts & MW Inc.

6220 Grand Ave

Duluth, MN 55807

M-F 8:30am to 5:00pm

------------------------------------

(218) 624-5791

(888) 399-7278

(Please be specific and include the item # EE21167
number in your email, as we get over 100 Emails a day!)
at checkout choose expedited service (2 to 4 business days) for only $2.49 more!

Powered by SixBit's eCommerce Solution
Engine Bearings for Sale
Wed, 17 Sep 2014 00:00:00 -0700
INCREASING numbers of young drivers are opting-in to telematics-based car insurance in attempt to reduce their premiums. Specialist young driver insurer Carrot has reported a 62% rise in the number of its policyholders choosing to have a telematics device, consisting of accelerometers and a GPS tracker, fitted to their car. The company says that they could save up to 20% on their annual insurance premium, which for the youngest drivers almost always amounts to a discount of hundreds of pounds.
Sat, 16 Jun 2012 00:00:00 -0700
Mercedes are celebrating 45 years of AMG and looking forward to the next 5 years with AMG Performance 50 & 8 new models. Mercedes has been busy celebrating 45 years of the AMG Performance brand, with cars like the SL65 AMG 45th Anniversary rolled out to commemorate the AMG brand. Looking back is all very well, but it's the future that matters.
Thu, 25 Jun 2009 00:00:00 -0700
The BMW 1 Series Lifestyle - available as a 118d or a 120i First up is the BMW 1 Series Lifestyle, which gets a Marakesh Brown paint job (BMW's favourite colour it would seem at the moment – the new BMW X1 cars are all showing up in that colour), interior components in matching colour, chrome tipped exhaust and 17″ alloys. The second limited edition is the BMW 1 Series Sport, which gets an M-Sports package (including sports suspension, steering wheel and gearlever), unique double-spoke alloys and stainless steel pedals. Both the 1 Series Limited Editions will be available in either 3 or 5 door versions, and you can have either the 2.0 litre petrol – 170bhp and 0-60mph in 7.8 seconds – or the 2.0 litre diesel – 143bhp and 0-60mph in 9 seconds.