Condition:New Brand:Metra Electronics Merchandising Name:Universal Under Dash Manufacturer Part Number:99-9000 Part Brand:Metra Electronics Warranty:YES UPC:086429003884
Store Pages
Store Category
Metra 99-9000 Universal Under Dash/CD Housing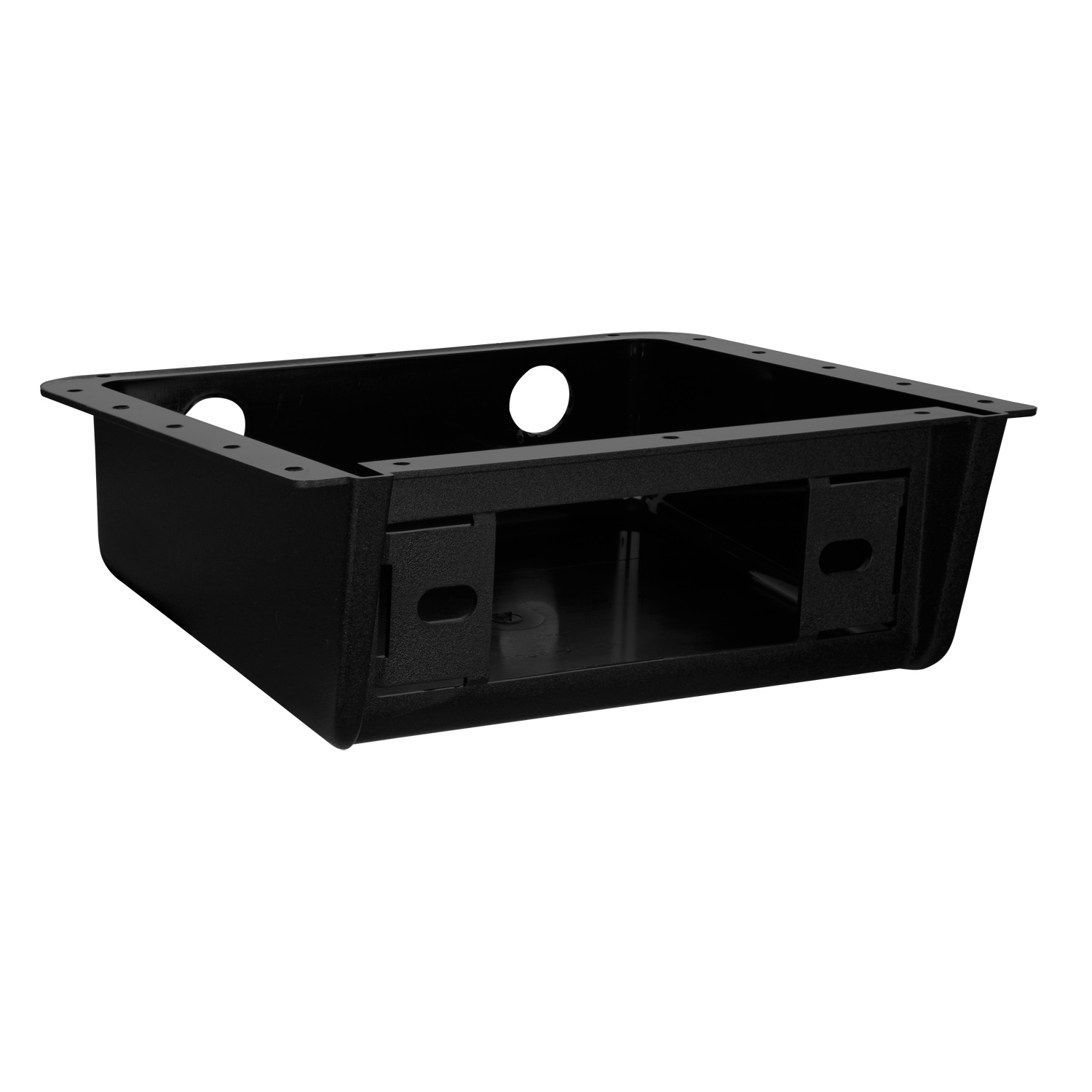 Description
Radio Installation Kit
Universal Under Dash/CD Housing
Universal Under Dash/CD Housing; 3.5 in. Height x 10 in. Width x 9 in. Deep; For 2-Shaft/DIN; High-Grade ABS Plastic;
FEATURES:
Premium Underdash Housing Fully Encloses Unit
Quick Conversion From 2-Shaft To DIN
CD Players/Stereo Systems Or CBs Are Perfect
For This Kit
High-Grade ABS Plastic
We at Metra always strive to listen to our customers. You have told us to do a better job at telling the Metra story. For over 60 years, Metra has maintained its cutting edge by paying attention to our marketplace and innovating products to fit the needs of the installer. We are the "Installer's Choice" because we are installers. We design our products to be easy to use and easy on the eyes. If you can see a Metra product, then we haven't done our job. Metra Turbokits are designed to be heard but not seen. This means that our fit and finish is the best in the business. Why trust your installation to a shoddy and time consuming kit? Our GSXL Turbowires are designed with the same philosophy in mind. Their longer length for ease of installation and thicker OEM cables with OEM connectors make for a mighty install, with no down time on returns or angry customers.
About Us
Founded in 1967 as central New York's premier engine, machine and speed shop, today's Burkart Automotive represents two generations of family-owned and operated history. As the area's racing and performance hotspot, Burkart Automotive helped mainstream drag racing by bringing such big names as Bruce Larson, Tommy Ivo, King and Marshall and an array of other kings of the quarter mile on site for appearances as they worked their way across the northeast racing circuit.
Burkart Automotive specializes in engine building and machine work, 4x4 and off road accessories, and speed and performance gear. "The mission of the team at Burkart Automotive is simple - to be the best choice in the industry for your high-quality speed and performance needs. Whether it's a simple part or a high-performance custom engine, we want your experience to be just right. Our service, our integrity and our lineup of high quality products are the top priorities here at Burkart Automotive, and our goal is to bring you into our family when you buy from us."