Polaris Sportsman 550 850 1000 Xp Bumper Stickers Decals Front Rear 2009 - 2014 on 2040-parts.com
US $17.00
Location:
Syracuse, New York, United States
Condition:New with tags
Pair of POLARIS decals for your Polaris Sportsman. These will fit the 550xp & 850xp models 2009-2014 .
Decals made to highlight the POLARIS lettering in a custom color of your choice. Decal shown in pictures are WHITE.. We have these in a variety of colors to choose from.
These are easy to install and detailed instructions are included.
We have these in many different colors (colors listed below). Message us with any questions. thank you.
Fits- 2009 - 2014 Sportsman 550 & 850
Feel free to e-mail with any questions. Thank you.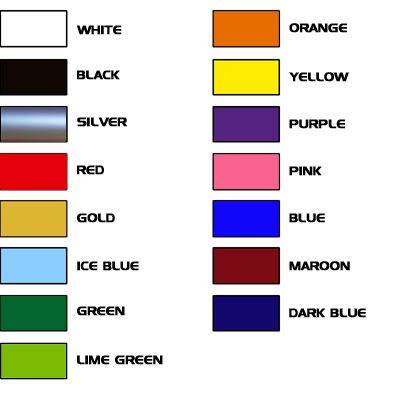 Other Merchandise for Sale
Fri, 02 Sep 2005
This is the new US market, 8th generation Honda Civic that follows on soon from the announcement of the 8th generation European Civic about to make its public debut at the Frankfurt Motor Show, and the Civic Si Coupe concept shown at Chicago earlier this year. Although relating closely to its hatchback European sibling, the US market Civic is available as a four door sedan or two door coupe - underscoring the principal difference in market preference between Europe and America for this size of car. Specification The Si Coupe is available from launch with the 2.0 liter, 197bhp VTEC engine, whilst the sedan and standard coupe have a 1.8 liter, 140 bhp VTEC engine.
Mon, 14 Jul 2014
Just a few weeks after the debut of the Mercedes-Benz MLC in concept form, prototypes have been spotted testing in Colorado earlier this month. The MLC is meant to offer packaging similar to the BMW X6, combining the SUV shape of the ML with a more coupe-like exterior design. The MLC will make its public debut at the Moscow International Motor Show in August of this year, a location that is perhaps indicative of the target audience for this upcoming crossover.
Fri, 06 Dec 2013
Established in 1976 as a railway and aeronautical engineering company, Britain's IAD (International Automotive Design) rapidly oriented its expertise towards the automotive industry providing services from design to chassis engineering and even small-scale production. By the mid-80s two concepts had been presented – the TRX and the Arrival – that showed innovative thinking and tastefulness but a little innocuous styling. In an attempt to attract both attention and more clients, IAD CEO John Shute asked his team to design a futuristic concept that was both innovative and different.