Condition:Used ID:BDB9DF79-4CAA-4A7C-B8C6-6EF2341BA0C6 Year:05 Interchange:284-6033A Model:JEEP GRAND CHEROKEE Side:RIGHT Stock:16F324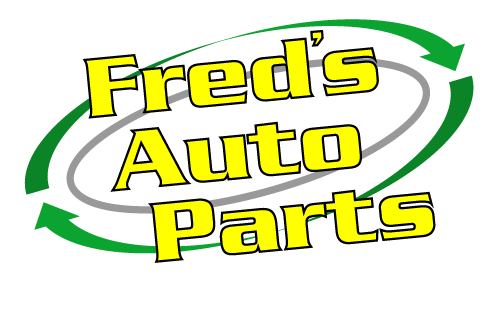 Fred's Auto Parts
2541 County Rte 7
Oswego, NY 13126
NY DMV#: 7077435
Toll-Free:
800-696-0144
Local:
315-343-2064
Fax:
315-343-0247
Hours of Operation (EST/EDT):
Mon - Fri
8am - 5pm
Closed Saturday & Sunday

Payment
Shipping
Warranty & Returns
Definitions
About Us
We only accept Paypal
Sales tax of 8% will be applied to all orders shipped to the state of New York.
Pay on Pickup available for orders placed for Local Pickup
Shipping and freight charges do not apply outside of the continental 48 states (this includes Alaska, Hawaii, and Puerto Rico). Additional charges may apply to these and other areas outside of the continental 48.
We ship by FedEx, UPS, USPS, and regional freight carriers. Items shipped by freight MUST be shipped to a business with a dock or forklift access.
Local pickup is also available.
Buyer pays any and all shipping charges; seller cannot guarantee against delays of shipment or freight due to circumstances beyond our control.
Shipping is refundable ONLY if the part shipped is not as described or defective.
Shipping outside of the continental 48 states may only be done upon request.
Warranty
90-day warranties are available on all parts sold unless otherwise stated; labor is not warranted.
Warranty term begins from date of purchase.
Items costing $25 or less are not covered under a warranty.
Used engines are guaranteed against cracks, rod knock, excessive smoke, and excessive oil consumption. Any parts peripheral to the cylinder block and heads—including but not limited to carburetor, distributor, and fuel pump—are not included in the warranty. These parts are left on the engine for the installer's convenience only.
Warranty is void on used transmissions in the event of improper detent adjustment, low fluid level, failure to install new filter (automatic transmission only), broken front pump, or improper installation.
Accessory components, such as any timing belts, seals, gaskets, fluids, or coolants associated with parts are not warranted; please be certain to inspect or replace any accessory components needed for installation, as failure to do so will void the warranty. We recommend that the buyer purchase replacement seals and gaskets prior to installation, as there is no warranty due to leaky seals or gaskets.
We reserve the right to have an independent third party inspect claimed faulty engines or transmissions to establish the validity of any claim; SELLER will pay the inspection cost, in this case.
Sheet metal, glass, and body parts are sold as-is/no warranty; please read the product description carefully prior to purchase and contact us with any questions you might have prior to purchase.
We do not guarantee exactness of trim codes and color matching for any part.
We make no claims as to the suitability of any part for any purpose; the buyer must determine the suitability of the part to their specific purpose or need prior to purchase. If you have any questions about the fitment of part, please contact us prior to purchase.
Returns
All parts have a 30-day return period from date of receipt by the buyer except as noted.
Parts returned within 30-day period will be refunded cost of part only; shipping is not refundable.
The 30-day return period is for any issues that fall outside of our 90-day warranty policy.
Only parts not described correctly or which arrived damaged are subject to the 30-day return policy. Please verify fitment of the part prior to ordering to ensure you are ordering the correct part!
Parts returned for any other reason must be received by our shipping department within the 30-day return policy to receive a refund.
Parts damaged due to improper installation or otherwise altered from condition or receipt are not warranted.
Electrical parts may not be returned; replacement parts will be given only on defective electrical parts. Electrical parts sold are not guaranteed to solve your specific electrical problem, so please be certain that a proper diagnosis or installation has been conducted.
Please contact us prior to returning a part, or if you have any issues, concerns, or questions before and/or after the sale of the part.
Body Part Grading

A = 1 or less units of damage
B = 2 or less units of damage but more than 1
C = more than 2 units of damage

Mechanical Part Grading

A = Less than or equal to 60k miles, or greater than 60k miles but less than or equal to 200k miles and less than or equal to 15k miles per year
B = Greater than 60k miles and less than or equal to 200k miles but greater than 15k miles per year
C = Greater than 200k miles

Damage Unit Types

cc = Credit Card size units
Blank = Unknown damage unit

Part Grade Abbreviations

AFT = New Aftermarket body part
Downgrade = Recycler choose to downgrade the part based on damage not reflected in the grading algorithm
To learn more about ARA damage codes, click here.
Fred's Auto Parts is here to provide you with quality auto parts that will suit your needs. We offer fair, competitive prices and we trust the quality of our parts in our personal vehicles. If for any reason there is a problem with your part, please contact us and we will be more than willing to work with you and help resolve the issue. Your experience with us and eBay should be a positive one. We have been an auto recycler for over 40 years and are here to serve you.
If you have any questions regarding an eBay item, please contact us before you make the purchase. We may be reached by phone, ebay messaging, or Car-Part iCPM.
eBay-specific policies
We will leave positive feedback only after the part has been received and the buyer has left positive feedback for us; please do not leave negative or neutral feedback without first contacting us to help resolve your problem.
We check Best Offers regularly throughout the day during normal business hours. We do not check Best Offers on weekends or holidays; Best Offers will be checked on the next working business day.
All Best Offers must be submitted through eBay and must be made for a specific part; we will not accept the offer otherwise
Best Offers cannot adjust or alter any of the policies specific to Fred's Auto Parts nor to eBay's policies
Our sales department CANNOT answer your Best Offer by phone, email, or instant message