"THIS CHAIN GUARD WAS PULLED FROM A RUNNING BIKE . IN GOOD USED CONDITION READY TO USE."

Part Type:CHAIN GUARD

OZ CYCLE LLC 386-672-0010


S 95-03 02 HARLEY SPORTSTER XL883 883 CHAIN BELT GUARD COVER OEM

THIS CHAIN GUARD WAS PULLED FROM A RUNNING BIKE . IN GOOD USED CONDITION READY TO USE.

Removed From: 2002 HARLEY XL883 SPORTSTER with UNKNOWN MILES

Please review all pictures to asses the condition of the item. PARTS ARE ONLY GUARANTEED TO FIT THE YEAR AND MODEL ABOVE THE YEAR RANGE LISTED IS SUGESTED YEARS THAT THIS PART MIGHT FIT DO YOUR RESEARCH . WE ARE NOT RESPONSABLE FOR FITMIT ON OTHER YEARS.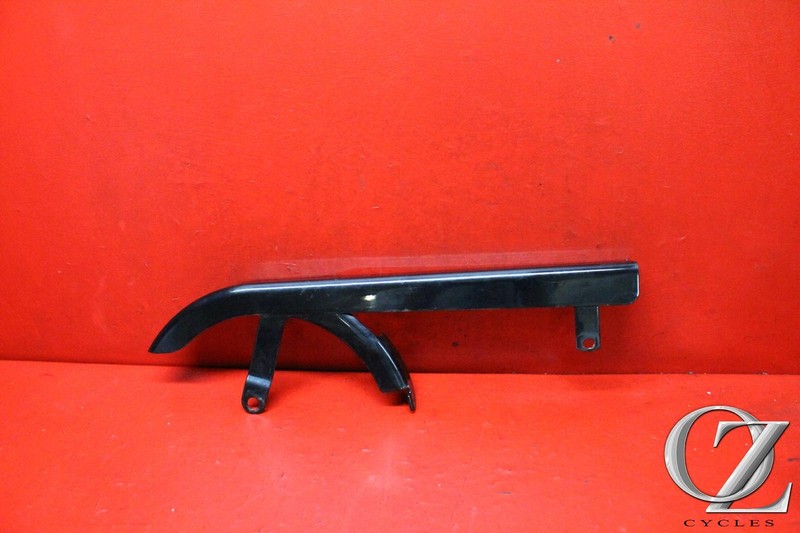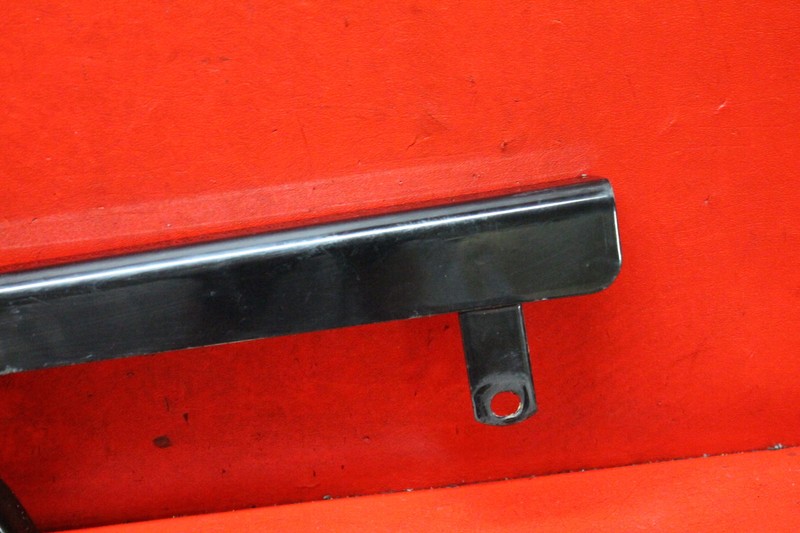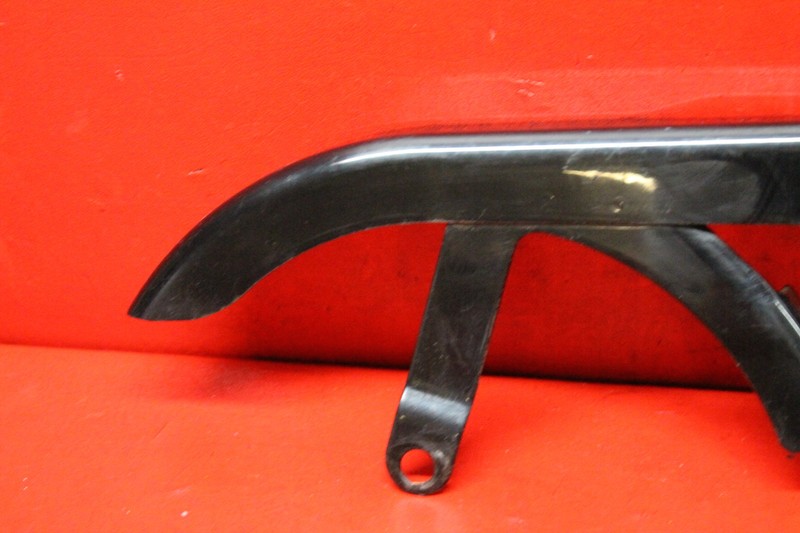 http://stores.ebay.com/OZ-Cycle-LLC

Please read the description, terms, look at all photo's carefully & ask all questions before buying! Physical description will be shown in the photo's. These are used parts, not new, please do not expect them to be flawless. If there are any major, known functionality issues it will be noted in the description. All parts should fit the model/year they were pulled from but may work for other years/models. Please check with your dealer for fitment before buying as we are not responsible for interchangeability..

We strive for a five star rating in all categories! If there is an issue with the description, communication, shipping time, or shipping charges please contact us first before leaving your rating so that we have.

Orders are typically shipped within 1 business day of payment being received/cleared, freight items may take longer. Please make sure your preferred shipping address is updated in your eBay profile. Please do not email us with an alternate shipping address, that's how items get sent to the wrong location... you can edit your "ship to" address upon checkout. You will be responsible for shipping charges if your item is returned due to an incorrect address on file with eBay. Do not include any instructions with your PayPal payment as we do not monitor the payment notes. Items are generally shipped via Priority Post, larger items are shipped via USPS Parcel Post or FedEx due to cost.. Shipping charges are shown on every auction, there are no surprises. Shipping charges cover shipping, handling, boxes and packing materials. We offer shipping discounts on multiple items when we can, please ask before bidding. If you do not agree to the shipping charges & terms then please do not bid/buy. Under no circumstances are shipping charges refundable, please take this into consideration before buying.

30 day Warranty on engines covers any mechanical parts that malfunctions inside the motor. Warranty does not cover water pumps, oil leaks, and electrical componets . Warranty does not cover improper install. You are response to have a quilified mechanic install engine. Warranty does not cover stunting or abuse to engine . We reserve the right to disasemble and inspect failure. We can deem warranty void if evedence of abuse is found. You are responable for return shipping. Warranty starts the day engine is delivered . If you cannot pay please do not bid/buy. All sales are final and there are no refunds unless the item is grossly misrepresented. Shipping insurance is highly recommended, please contact us if you would like us to add it. If your item does not arrive or arrives damaged, then you need to take it up with USPS/UPS. All used electrical parts are sold "as is", there is no guarantee on any used electrical part.

For prompt shipment your PayPal payment must be received within 48 hours of auction close (After 4 days, a non-paying bidder case will be opened so that we can retrieve our final value fee from eBay) Ship days are usually every other day. PayPal will automatically generate an email with a delivery confirmation/tracking number (USPS Parcel Post orders - it is NOT a tracking number!) once your item has shipped. If you do not receive a delivery confirmation number from PayPal within 3 business days please let us know and we will get it for you.




Powered by MotoLister
The most powerfull listing tool for ebay motors.

Powered by MotoLister
The most powerful listing tool for ebay motors.
Transmissions & Chains for Sale
Mon, 25 Feb 2013 00:00:00 -0800
The beautiful Alfa Romeo Gloria Concept looks like it's a stylised preview of the next Alfa Giulia due in 2015. Debuts at Geneva 2013. But according to Automotive News, the Alfa Gloria is actually a very strong hint at what the new Alfa Giulia will look like when it arrives in 2015 as part of Sergio Marchionne's plan to revive the Alfa brand and drive sale forward.
Wed, 23 Apr 2014 00:00:00 -0700
THOUSANDS of young women are risking their lives and safety by accepting lifts from drivers they don't know or drivers who are under the influence of drink or drugs. Among young women aged 17- to 25-years old who don't drive, it was found that 6% have accepted a lift from a stranger. That figure rises to 13% who have got into a car with a driver who has been drinking alcohol or taken drugs.
Tue, 06 Aug 2013 00:00:00 -0700
We're forever told racing tech makes for better road cars, but is that true, even in the case of the £866,000 McLaren P1? CAR tech looks at the similarities between Jenson Button's weekend racer and McLaren's hybrid supercar: Gives you wings A Formula One car wins or loses by its aero package – and the P1's a true aero car with a mighty set-up. It has the highest amount of downforce of any road car on sale – so you couldn't get closer to F1 with number plates if you tried.