Solid Aluminum Rivets 100pcs - 2mm X 5mm X Head 3,5mm on 2040-parts.com
US $8.00
Location:
Poland, Poland
Condition:New other (see details)
Solid Aluminum Rivets
100 pcs
MATERIAL: Solid Aluminum

SIZE: 2mm diameter by 5mm in length
Head diameter 3,5mm
Never used!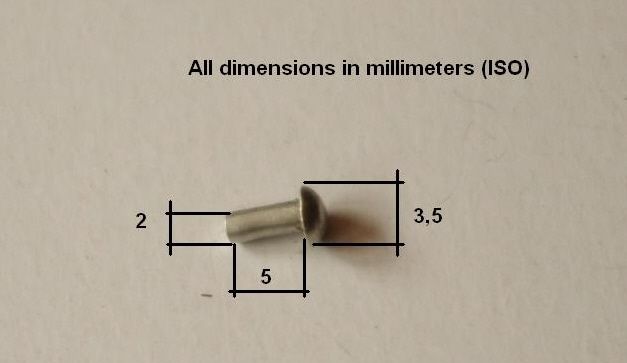 Parts for Sale
Wed, 24 Oct 2007
The 3 series has come a long way. While the original 1975 E21 was initially only available as a two-door sedan, it was soon transformed into a cabriolet thanks to an aftermarket conversion kit by Baur. In 1982, the E30 was a two or four-door sedan until several years later, when BMW offered the "Touring" wagon and the full factory-produced cabriolet.
Tue, 23 Sep 2008
By Ben Whitworth First Official Pictures 23 September 2008 00:01 This is Audi's all-new S4 which makes its debut in saloon and Avant (estate) guise at next month's Paris motor show. It may look much like you'd expect it to, but in a radical move, Audi is turning its back on turbocharging – the S4 is powered by a new supercharged 3.0-litre V6 that pumps out 329bhp and a hefty 325lb ft of torque for a 5.1 second sprint to 60mph and a 155mph top speed. We're a little perplexed ourselves, to be honest.
Mon, 01 Oct 2012
With no new cars at the 2012 Paris Motor Show, the Ferrari highlights are the carbon fibre tub for the F70 & panoramic roof for the Ferrari FF. As you would expect, the underpinnings for the new F70 aren't going to be made from recycled RSJs, but will be crafted from state of the art carbon fibre. Ferrari are proclaiming the tub and chassis of the F70 is directly derived – and developed in conjunction with – Ferrari Scuderia F1 nous and expertise.