Square Body Chevy Gmc Truck 3xl Hoodie Chevrolet C10 1980 1981 1982 1983 1984 on 2040-parts.com
US $33.50
Location:
El Paso, Texas, United States
Condition:New without tags Brand:Gildan Color:Black Size:3XL
SQUARE BODY CHEVY GMC TRUCK 3XL HOODIE
Gildan brand black hoodie with small Square Body artwork on front and large graphic on the back.
This listing is for any size 3XL
Will combine shipping if you order more than one.
See my other listings for small through XL
Rob Martin High Performance Design


1973 1974 1975 1976 1977 1978 1979 1980 1981 1982 1983 1984 1985 1986 1987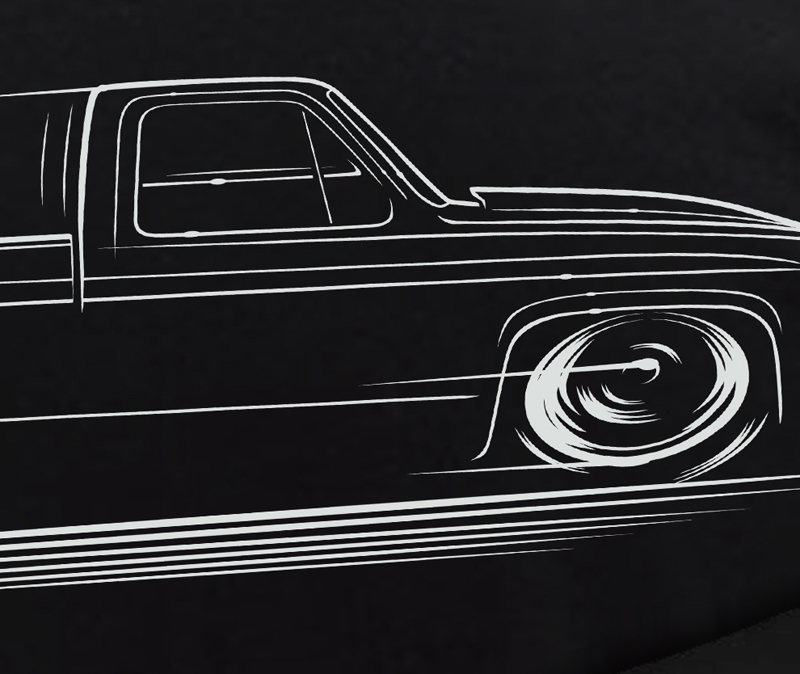 See my other Listings for Mustang, Maverick, Ranchero and Torino shirts!
Shirts for Sale
Mon, 13 Oct 2008
Most major car companies carry out most of their design work themselves, with dedicated design departments increasingly capable of handling every aspect of the design process. But few car companies do not use the services of external car design consultancies for some smaller projects, and many smaller car companies use such consultancies to supplement their more limited in-house design facilities on larger design projects. Throughout the world there are numerous companies offering these design services to car companies.
Mon, 14 Jan 2013
Mercedes-Benz has revealed its new CLA, a four-door coupe based on the A-class, at an event held in Detroit on the night before this year's motor show opens. But to keep your attention on the big-selling E-class which also makes its debut here, the CLA won't be on Mercedes' show stand, and will make its official public debut at Berlin Fashion Week later this month. Where does the 2013 CLA sit in the Mercedes range?
Fri, 24 Jun 2005
General Motors' global Design organization is a multi-national team with eleven design centers around the world. The offices are linked via virtual reality studios and projects are shared around the globe. The organization is led by Ed Welburn, GM's global vice president of design.