"USED VINTAGE OEM SERVICE LITERATURE. Possibility of smudged, tattered, dog eared and torn pages as expected from age and use. FAST FREE SECURE SHIPPING."

Type:Shop Manuals Item:Parts Catalog Make:Suzuki Series:Fourth Edition Page Count:Approximately 70 Quantity:One Year:1973 Vehicle Type:Enduro Motorcycle Model:TS125 Duster Single Country/Region of Manufacture:Japan UPC:Does not apply

Complete machine as shown is for example only and not for sale in this listing.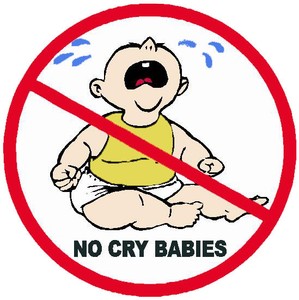 USED.
One oem vintage factory original parts catalog for 1973 Suzuki TS125 Duster R, J & K enduro motorcycles.
Fourth edition.
Pictures show it all.
Catalog is in good condition.
Catalog as shown is what you will receive.
Not a copied unit this is factory original.
Compare the catalog you are replacing to the pictures to make sure this one will work for you.
Some catalogs are no longer available anywhere new or used.
If you like what you see, buy it now. We may never have it again.
Pick up a spare while you still can.
Shipping weight 1 lb.
Ask questions before purchase to insure satisfaction.
THIS LISTING IS FOR ONE FACTORY OEM PARTS CATALOG ONLY AS DESCRIBED AND SHOWN.
Item(s) is of course sold as is. Thanks for looking. Don't forget to check out our other listings and EBAY STORE!
ABOUT US:
Our company name is Moto-Cycle Parts, Inc. We have approximately 11,000 square feet of shop and warehouse area in De Soto and Earlham, Ia USA respectively. We buy, sell, trade, repair and sell both new and used parts serving the total cycle industry. It is our drive and passion.
We work on all models of bikes from the 1960's to present. Our specialties include; carb rebuilds, tank clean and coat, wheel truing, tire changes and balancing and electrical troubleshooting.
We have been in business for over 22 years so buy with confidence. We have over 1000 salvage bikes, sleds, scooters, mopeds and atvs from the '50's through the mid '80's.
BASIC REQUIREMENTS:
You must have a Paypal account.
Please look at pictures and read the entire text before buying or asking questions.
TERMS:
No buyers under the age of 18 please! NO EXCEPTIONS!
Payment is due within 1 business day.
If you are having trouble paying with Paypal you are probably trying to pay with echeck or the system reads your debit card as an echeck.
We prefer not to be paid with echeck (see paragraph below).
WE PREFER NOT TO BE PAID WITH ECHECKS. EVERYONE SEEMS TO WANT THEIR ITEMS DELIVERED FAST. IT CAN SOMETIMES TAKE LONGER THAN A WEEK FOR THEM TO CLEAR. IF YOU MUST USE THIS METHOD, REALIZE THAT THERE WILL BE SEVERAL DAYS FOR SHIPPING AFTER THE PAYMENT HAS CLEARED. WE WILL NEVER SHIP ANY ITEM UNLESS IT IS PAID FOR FIRST. THIS MEANS THE CHECK CLEARS BEFORE WE SEND IT.
REGULAR PARTS SALES
We ship really fast and use the United States Post Office exclusively.
If an ebayer purchases multiple items inside of the same week, we will carefully pack all of them in the same box if possible depending on size and weight of the box.
INTERNATIONAL FREIGHT COSTS
We ship overseas and will try to ship anywhere if possible on smaller products.
We only offer Priority Mail shipments to our out of country buyers.
RETURN POLICY
Unless otherwise stated in the item description, we do offer refunds.
If you are wanting to return something the guidelines are; If we unintentionally misrepresent it, we give full purchase price back.
If you change your mind or did not take time to read the description and did not ask any questions specific to the problem before bidding, there is a 35% restocking fee to cover our time lost costs.
Freight will NEVER be refunded as it has been spent.
This is standard practice in the mail order industry.
FEEDBACK
If there is a problem with your item once received, please contact us before leaving a negative.
Your satisfaction is and has always been our goal so give us a try!
If you have bought from us, thank you and we hope you buy again.
Thank you for reading the entire text.
Suzuki for Sale
Thu, 31 Jan 2008 00:00:00 -0800
By Georg Kacher Motor Industry 31 January 2008 14:30 Will 2008 be a good year for new cars? You bet. Our European editor Georg Kacher has the lowdown on all the new metal due this year and we can spill the beans on all 131 new cars.
Thu, 25 Feb 2010 00:00:00 -0800
The Hyundai i-Flow - the UK and European Hyundai i40. Set to launch in 2011 Well, you learn something every day. We've been running stories over the last few months on the Hyundai i40 / Hyundai Sonata which has been busy launching in Asia and the US.
Mon, 14 Jan 2013 00:00:00 -0800
Lincoln has unveiled its new MKC concept at the 2013 North American International Auto Show (NAIAS). The brand's first-ever small vehicle, which signals its intention to enter the industry's fastest-growing segment, continues Lincoln's design language first seen in the MKZ. The signature split-wing grille integrates the headlamps and sits above a broad horizontal air intake and underbody protection while a large panoramic roof runs along the length of the car.