2x Oxygen O2 Sensor Extension Spacer Header Down Pipe Downpipe Bung Weld Kit on 2040-parts.com
Location:
La Puente, California, United States
Condition:New Fitment:Universal Fitment Material:Steel Contents:2 Universal Sensor Adapter Spacers Addtional Parts:Installation Instructions Brand:Black Path Drivetrain:2WD 4x4 Part Brand:BlackPath Black Path UPC:Does Not Apply Warranty:Yes Manufacturer Part Number:11706 Kit Type:Oxygen O2 Sensor Extension Adapter
Oxygen Sensor Extension Adapter M18 x 1.5 Kit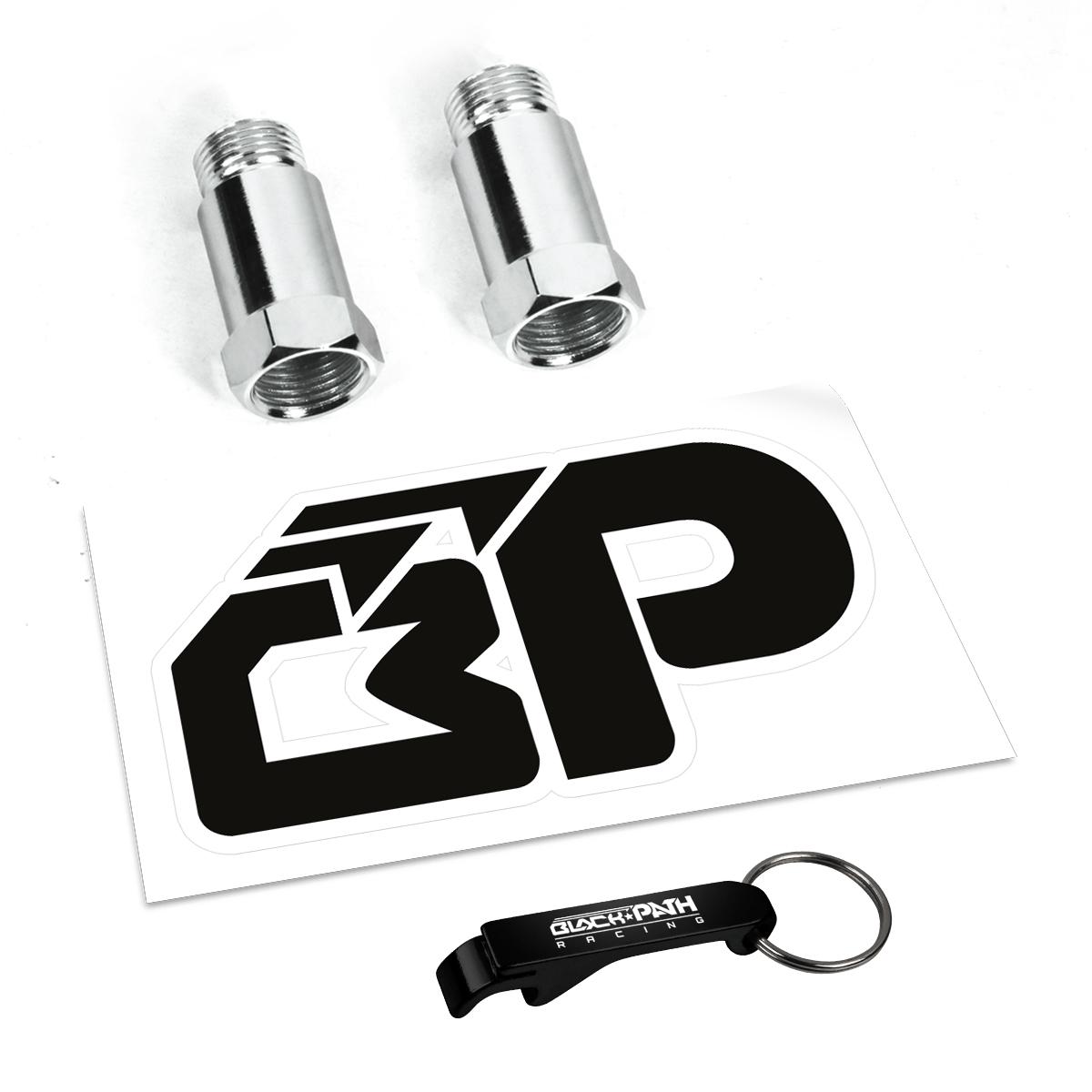 Fitment
All vehicles and exhaust systems with M18x1.5 oxygen sensor holes.


NOTE: FOR OFF-ROAD AND RACING USE ONLY.
Our Brand New Oxygen Sensor prevents exhaust leaks and maintain proper sensor readings.
Designed to fit all vehicles and exhaust systems with M18x1.5 oxygen sensor hole.
This piece allows for proper and customizable installation position.
Our kit is precision cut and machine TIG welded for a precise fit.
Corrosion resistant product that will not deform due to excessive heat.
Each Sensor extender has been constructed with 440c aerospace-grade stainless steel.
The threads have been precision cut for a proper seal.
Comes with full installation instructions and hardware.
We take great pride in our products and develop them to outlast all of the competition. High strength, high integrity kits backed by a 30 day satisfaction guarantee and lifetime warranty Material, workmanship, and defect. This warranty extends to both product components AND hardware as well. Our Kits are designed and tested through the toughest street, track, on and off-road operating conditions.
Terms and Conditions
All Packages will be shipped 24-48 hours after payment is made. (Weekends and Holidays excluded).

We accept all major forms of credit card: AMEX, Mastercard, Visa, Discovery. Credit Card payments are accepted through registered Paypal accounts and through ebay if applicable.

Seller has the right to cancel the transaction at any time and a full refund in the purchase amount will be returned to the buyer. Please message us through ebay or call us at 1-877-537-9994 if you have any questions or would like additional information.
Warranty
This product comes with a FULL LIFETIME WARRANTY.

We stand behind every product we sell and will repair or replace any item that does not uphold our highest standards of quality and safety. Always follow precise manufacturer torque specifications along with thread locker paste where applicable. Our warranty applies to our product only and does not extend to any other parts on the vehicle. if you have any questions or would like to request additional information, please message us through ebay by clicking on our seller name and go to "Contact Member" or call us at 1-877-537-9994.

Same Day Shipping: If payment is received before 1pm EST during any business day. We ship using USPS Priority Mail (2-4 days).
Other for Sale
Thu, 09 Jun 2011
The end is near for production of U.S.-specification versions of the Lotus Elise and Exige sports cars. Lotus said on Thursday that it will pull the models from the United States because the airbags no longer meet safety standards. Rules require cars to have smart airbags, which adjust deployment for the speed of impact.
Mon, 14 Sep 2009
Toyota has revealed the revised Land Cruiser for 2010 But times move on, and Toyota has decided a modest facelift and a re-vamp is called for, and they have released details of the changes for their most iconic model, which will launch at the Frankfurt Motor Show this week, and go on sale in the UK in December. There are a number of styling tweaks inside and out to keep the venerable Land Cruiser fresh, including a revised dash and trim and tweaks to the bumpers and lights. But the biggest news – at least in the UK – is that the Land Cruiser will come with just one engine option – the 3.0 litre D-4D diesel with a five-speed auto-box.
Tue, 28 Dec 2010
WITH VIDEO -- It wouldn't be Christmas without the Horseless Carriage Club of Southern California's Holiday Motoring Excursion. Or at least, it wouldn't be the first Sunday after Christmas without it. For the last 55 years, the owners of pre-1916 automobiles have lined up somewhere in the greater Pasadena area and just driven around.