324pcs Deutsch Dt With Out Crimping Tool Automotive Connector Kit Case Dt06/dt04 on 2040-parts.com
US $123.35
Location:
乐清市, 浙江省, China
Condition:New Brand:arrow20168 Country/Region of Manufacture:China Manufacturer Part Number:Deutsch DT Kit UPC:does not apply
Item Description:
100% brand new Deutsch DT kit with perfect performance in motorcyle,scooter,car,truck,quad bike,trike,caravan,marine,boats.
Exhibiting a very high reliability and sustainability when put in heavy load and HTHP work condition.
Kit Contents:
5x DT04-2P with wedge
5x DT06-2S with wedge
5x DT04-3P with wedge
5x DT06-3S with wedge
4x DT04-4P with wedge
4x DT06-4S with wedge
4x DT04-6P with wedge
4x DT06-6S with wedge
3x DT04-08PA with wedge
3x DT06-08SA with wedge
3x DT04-12PA with wedge
3x DT06-12SA with wedge
125x0460-215-16141 14AWG male solid terminal WITH GREEN STRIP
125x 0462-209-16141 14AWG female solid terminal WITH GREEN STRIP
25x 114017 seal blank
1x elegant plastic case
This Item Will be Shipped by UPS or Other international Express to North America、Europe and Australia!!!
If There Is Large Volume Demand in Deutsch Series(DT/DTM/DTP/HD),AMPseal(8/14/23/35way),AMP Superseal(26/34way) and Other Yazaki, Sumitomo ,Tyco ,FCI ,Delphi ,Molex Automotive Connector or ECU connector ,PCB header,All Kinds of Crimping Tools Please Contact Me Directly via Email or Leave Me Messages,You will Enjoy High Quality Service,High-End Product And Most reasonable Price,Thanks A Lot.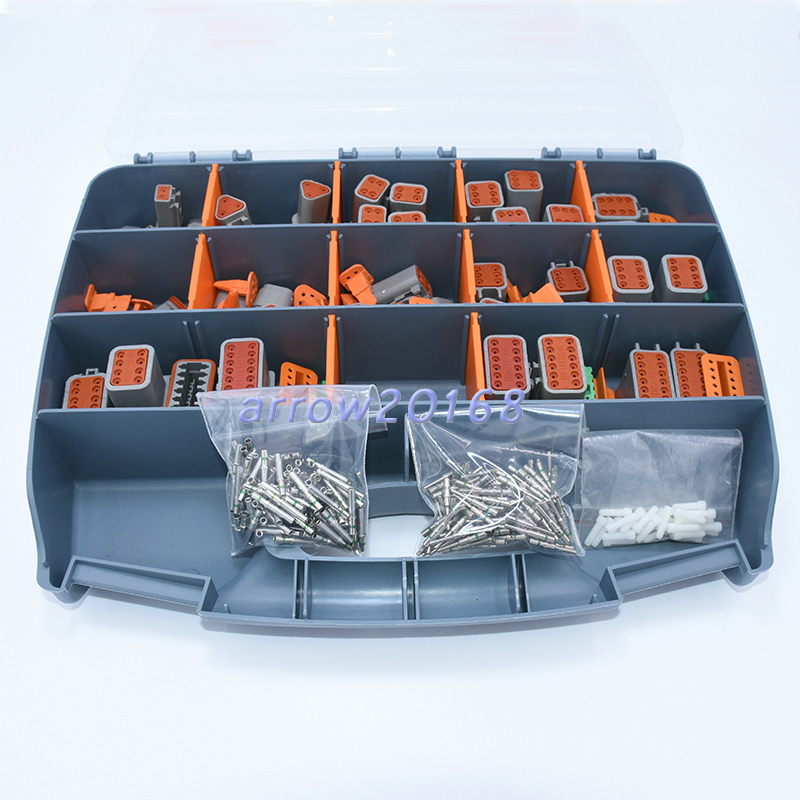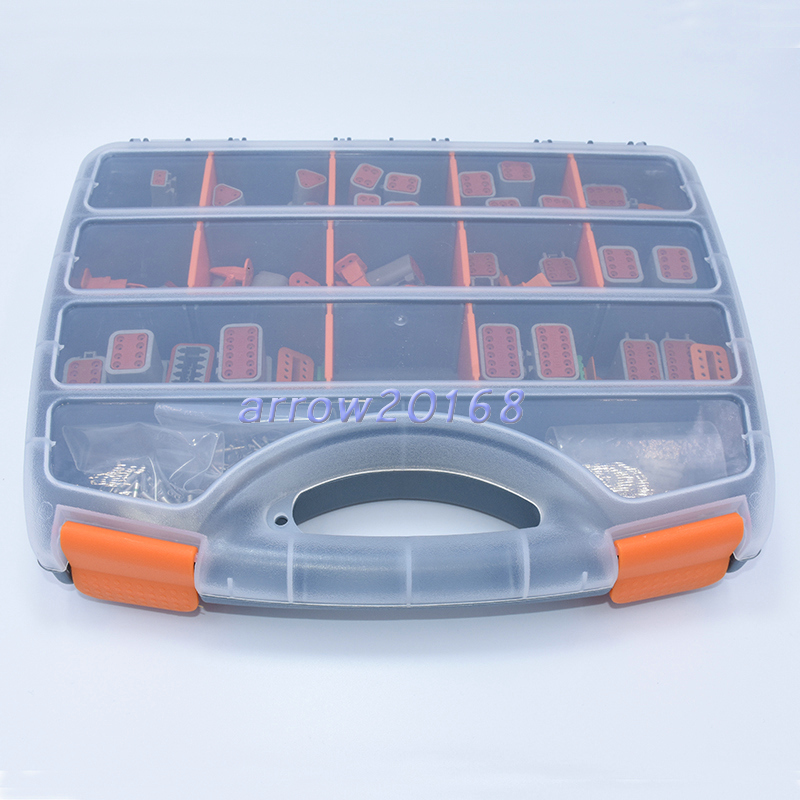 Interconnects for Sale
Fri, 09 Oct 2009
The very rare Mercedes 600 Pullman Landaulet It seems a bit odd, walking in to a unit which looks from the outside as if it should be turning out plastic widgets or some other industrial estate fodder, to be confronted by a sea of glorious cars. Walk through the door and there sits the pair of RHD Mercedes CLK-GTRs we reported on recently. Stunning to look at, they look better in the flesh than in the pictures.
Mon, 23 Jun 2014
By Jonny Edge First Official Pictures 23 June 2014 12:18 Seat has become the latest member of the Volkswagen family to unveil a stylised off-road version of a small estate car with the introduction of its new Leon X-Perience, coming to showrooms in 2015. Based on the existing Leon ST, the X-Perience is perhaps better thought of as a trim level more than an entirely new model. In essence, it's Seat's answer to the Audi Allroad.
Mon, 21 Mar 2011
Porsche today announced that it will build the 918 Spyder, a road legal version of the 718bhp hybrid sports car that made its debut at the Geneva motor show last year. The company says the hybrid sports car will be limited to just 918 examples and be offered in left-hand drive only in order to ensure exclusivity of the new model. Based on a carbon fiber-reinforced plastic monocoque, the 918 Spyder's design DNA is derived from the Carrera GT and Porsche 917 race car as well as the RS Spyder.