Bmw M3 E46 Coupe Oem Rear Harman Kardon Speaker Grill Pair Parcel Shelf Deck 330 on 2040-parts.com
US $64.95
Location:
Blaine, Washington, United States
Condition:Used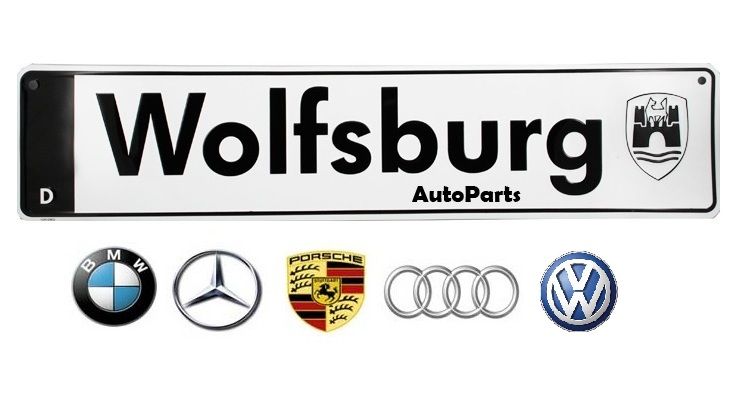 BMW M3 E46 Coupe OEM Rear Harman Kardon Speaker Grill Pair Parcel Shelf Deck 330
Description:
Genuine BMW Part

Donor Vehicle VIN: WBSBL93455PN60283

Documented Mileage: 76,889 Miles (Documented, Actual Miles)
Up for sale is a Genuine BMW E46 3-Series coupe, Parcel shelf Harman Kardon speaker grill set removed from a 2005 BMW E46 M3 Coupe.
"Harman Kardon" trim has come off on one of the grills - This can be glued back using adhesive super glue - PLEASE REFER TO PHOTOS
Minor scratch and usage wear on the Harman Kardon brushed silver trim - Please see photos
Fits all E46 3-Series coupes (Facelift models from 2004-2006) - May fit older models HOWEVER Please do your own research
This is a USED ITEM in good/normal condition. Minor usage wear and marks are to be expected (Check Photos!)

PLEASE carefully inspect all the photos uploaded above to get the best reflection of the condition.

Match our part number with yours or please only purchase if you are 100% certain that this unit will work on your vehicle
Donor Vehicle:
2005 BMW M3 E46 SMG Coupe
Compatibility: 04-06 BMW E46 M3 Coupe
Fits all E46 3-Series coupes (Facelift models from 2004-2006) - May fit older models HOWEVER Please do your own research

Items are guaranteed to fit the above stated donor vehicle (exact make & model & produced years stated)

Buyer is solely responsible for fitment & compatibility. Please check with your local dealership parts department or your choice of reputable online source to check the compatiblity, fitment or retrofits on your choice of vehicle make & model.
Return Policy:
We offer a 14 day return policy starting from the day the item arrives to you.
We stand behind our products: If the item is not as described or arrives damaged, we offer a full refund on all our products (Valid for 14 days upon arrival)
Regular return on items will be subject to a 20% re-stocking fee. This does NOT apply to any items received with damaged or malfunctioning pieces.
Shipping:
We ship most of our items with UPS or USPS. If you have any other preferred shipping method. Please do not hesitate to contact us BEFORE purchasing.

ALL SHIPMENTS TO HAWAII, PUERTO RICO AND ALASKA ARE SUBJECT TO ADDITIONAL SHIPPING CHARGES. PLEASE DIRECTLY MESSAGE US

International Shipping is available. Please message us with your full shipping address & Information.
Trim for Sale
Tue, 27 Aug 2013
The final leg of our cross-country Corvette trip took us from Detroit to Charlevoix, Mich. -- about 45 minutes north of our birthplace, Traverse City. Aside from the drivers on I-75 in metro Detroit -- who may be the worst in the world -- and the still-intermittent audio system, the ride was pretty uneventful.
Tue, 14 May 2013
We've long believed that car makers better serve their customers by offering 'Green' options as add-ons to regular car models, and adding the hybrid option from the Prius to the Auris has seen Auris sales climb steeply whilst Prius sales drop off. There's only so many buyers who want to shout their green halo from the rooftops, so incorporating green technologies in the regular range opens up far more possibilities for a sale. Now, with the Auris Hybrid sales growing by 69 per cent year on year in the UK, Toyota has had a play to make the Auris Hybrid even more efficient.
Thu, 30 Jan 2014
A NEW TAX allowance should be introduced so that firms can help staff pay for the cost of commuting to work by bus, a campaign group has urged. Greener Journeys said people on lower incomes were more reliant on buses as they were less likely to have a car. The group, which promotes sustainable travel, said a "bus bonus" scheme should be launched, arguing it would boost the economy and improve access to jobs.