Customer Service
Customer Service Hours
Monday through Friday
9:00 AM to 4:00 PM (Mtn Time)
Email Customer Service Hours
Monday through Friday
7:00 AM to 7:00 PM (Mtn Time)
LKQ Online does NOT ship to:
• Canada *
• Mexico
• Puerto Rico
• Alaska or Hawaii

* Unless "Item Location" is listed as Canada

Start browsing the nation's largest used parts catalog.

Over 200,000
Positive Feedbacks!
Priority to Customer
satisfaction
If for any reason you feel your experience did not meet your expectation please contact us ASAP
Provide tracking and the best shipping practices
The largest late model recycled inventory
Affordable alternative replacement parts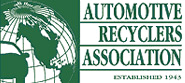 07 08 09 Nissan Altima BOSE Radio Amplifier Amp OEM LKQ
Click on a thumbnail to enlarge image


90 Day Replacement Warranty
LKQ Online is listing a BOSE radio amplifier carefully removed from a 2008 Nissan Altima. This item is used, in good condition, and comes exactly as pictured. Comes with the LKQ warranty.

NISSAN ALTIMA 2007-2008-2009 amp (Bose sys only), Hybrid 50483



THANK YOU for looking.
ADDITIONAL DONOR VEHICLE & PART INFORMATION