Cardone Industries 79-6910 Remanufactured Electronic Control Unit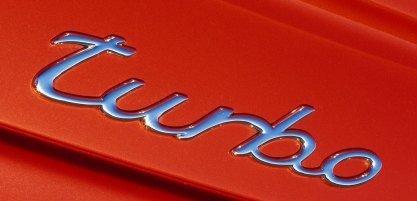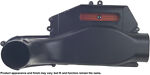 Seller & Payment Information
Seller name:
turbo-automotive
We Accept:

Customer Support
If you have questions about the product or your order please contact us via eBay Messages for assistance. Thank you
Business Hours: 
M-F 8AM-6PM & Saturdays 9AM-4PM
Shipping & Handling
Shipping Service:
Please refer the shipping section
Shipping Cost:
Please refer the shipping section
Ship-to location:
Please refer the shipping section
Order Processing Time:
2 business days
About the Part
Part Number: 79-6910
For additional product information please refer to items specifics or contact us.
About the Brand
About A1 Cardone: For the past 40 years- CARDONE's innovative remanufacturing processes have provided a high-quality- lower-cost alternative for replacement parts. Add to that a monthly new part number release program offering the latest-model coverage- and you get a winning combination! It doesn't matter if your vehicle is vintage or fresh off the dealer's lot - CARDONE is your one source for remanufactured hard parts.. Leveraging over 40 years of automobile parts remanufacturing experience-CARDONE Industries offers a line of totally new manufactured parts- under the brand name CARDONE Select. By adding a "new" division to our existing remanufactured lines-we are able to reach a larger customer base and provide a wider variety of "blended" options for automotive parts replacement. Initial product offerings feature CV Drive Axles- Distributors- Intake Manifolds- Master Cylinders- MAF Sensors- Power Steering Pumps- Vacuum Pumps- Water Pumps- Window Lift Motors- Wiper Motors and Wiper Motor Pulse Boards. The same reverse-engineering expertise that has made A1 CARDONE synonymous with quality is what drives the techniques used in manufacturing CARDONE Select products. The combined knowledge and experience that resides in every CARDONE factory family member from engineering through production has allowed us to take an unprecedented approach into the "new" market. CARDONE is TS-16949 certified- which means every product is built with the same quality systems as original equipment manufacturers. With our advanced technology- we don't just replace components as needed. Many times- we improve upon on original products. We can pinpoint original weaknesses and strengthen them- making the part better than new. With CARDONE remanufactured products- you get the same quality as a new part at a significantly lower price. It's the high-quality- low-cost alternative to new.
About the Seller
We've been in the customer service business for over 70 years; & we just happen to sell auto-parts as well...Originally, my grandfather opened a small auto-parts shop in 1948 South Brooklyn upon returning from his service in World War 2. He had learned a mechanics trade while serving & then used his training to start buying domestic car parts in the booming post-war NYC economy.
Return Policy
Return shipping paid by:
Buyer
Item must be returned within:
30 Days
Refund will be given as:
Money Back
Returns:
Return Policy: - Parts returned before 28 days in original condition as shipped, and within time period specified will receive a refund less 20% restocking fee, not including shipping. - All shipping to and from the buyer is solely the buyers responsibility. - Parts returned damaged or torn will not be considered for return. - Subject to 20% restocking fees on all returns. - Cores that are broken or deemed "non-rebuild-able" at our discretion will not be considered for return credit. - Must be returned in original carton. - If for any reason you are unsatisfied with a purchase please contact me directly to work this out. - As much as we labor to eliminate human error, issues do occur; we simply ask for your patience as we strive to resolve issues immediately. - Electrical items cannot be returned, No exception's!!!! *Note: NAPA is only a Trademark & does not manufacture parts; if you happen to receive a NAPA box, rest assure that the quality and integrity of the item is 100% as stated, and not substituted for an item of lesser value.
Warranty
Warranty Type:
Manufacturer Warranty