ACDelco 12636659 New Electronic Control Unit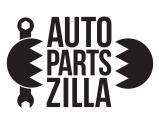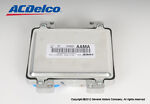 Seller & Payment Information
Seller name:
autopartszilla
We Accept:

Customer Support
If you have questions about the product or your order please contact us via eBay Messages for assistance. Thank you
Business Hours: 
10 a.m. to 6 p.m. EST (Mon - Fri)
Shipping & Handling
Shipping Service:
Please refer the shipping section
Shipping Cost:
Please refer the shipping section
Ship-to location:
Please refer the shipping section
Order Processing Time:
1 business day
About the Part
Part Number: 12636659
For additional product information please refer to items specifics or contact us.
About the Brand
About the Seller
AutoPartsZilla brings wholesale prices directly to you. Buy auto parts from AutoPartsZilla. We ship your order to your door by supplying them from our national chain of warehouses. Supplying discount auto parts is just what we do! We know how important it is to you to buy the parts you need. So we have worked around the clock to make sure we offer you a full line of discounted import and domestic auto parts for your car, truck or SUV. AutoPartsZilla is one of the largest suppliers of Original Manufactured Equipment (OEM) parts in the United States. But we did not stop there; we also supply "value" brands, such as Federated and Dura International, that allows the cost sensitive, DYI mechanic a high quality solution as well. At AutoPartsZilla, we care about our customers' needs. That is why you will not find a larger selection of online auto parts at a lower price! With 100's of thousands of satisfied clients, we can assure your experience with us will bring you back again and again. Please visit our eBay store today. There is not a better time to experience what we have worked so hard to bring to you. Most orders will be filled and shipped out same day or within 24 hours, with the exception of holidays and weekends. We ship via Fedex & USPS which can be 3-7 day delivery time, not including weekends. *******Now Shipping auto parts to Australia,Bulgaria,Canada,China,Cyprus,Czech Republic,Denmark,Estonia,Finland,Greece,Hungary,Indonesia,Japan,Latvia,Lithuania,Malta,Portugal,Romania,South Africa,South Korea,Sweden,Slovakia,Slovenia,Taiwan Thailand & UK.****** Buy Auto Parts for Acura,AstonMartin,Audi,Bentley,BMW,Buick,Cadillac,Chevy,Chevrolet,Chrysler,CODA,Dodge,Ferrari,FIAT,Fisker,Ford,GMC,Honda,Hyundai,Infiniti,Jaguar,Jeep,Kia,Land Rover,Lexus,Lincoln,Lotus,Maserati,Maybach,Mazda,Mercedes-Benz,MINI,Mitsubishi,Nissan,Porsche,Ram,Rolls-Royce,Scion,Smart,SRT,Subaru,Suzuki,Tesla,Toyota,Volkswagen,Volvo and more!
Return Policy
Return shipping paid by:
Buyer
Item must be returned within:
30 Days
Refund will be given as:
Money Back
Returns:
We are committed to providing the best customer satisfaction possible. We will gladly refund or replace any defective item and most non-defective items. Within 30 days of receipt of your order, you may return products that: * Are in their original packaging * Have original manufacturer information * Are NOT used, installed, or disassembled * Are NOT damaged due to incorrect installation * Do NOT have missing parts, hardware or instructions. The following orders are NOT returnable: * Custom or special orders * Automotive repair manuals * Electrical Parts and Components (Such as: ECU's, Push Button Units, relays, air mass meters, etc). You MUST provide return tracking information when shipping out. Once we have received your return, conducted an inspection of the return, and verified that your return meets the above guidelines, a full refund will be issued within 3-5 days of receiving return. All applicable sales taxes will be refunded. **The cost of shipping ($3.49-$29.99) will be credited ONLY in those instances that the return is a result of our error.** We reserve the right to charge up to a 20% restocking fee. C.O.D. shipments will not be accepted.
Warranty
Warranty Type:
Manufacturer Warranty