Minn Kota Power Drive V2 Foot Pedal Corded 1866066 New Style Round Plug Version2 on 2040-parts.com
Location:
Rock Hill, New York, United States
Condition:New Manufacturer Part Number:2774725 Brand:Minn Kota UPC:0115971120043



Minn Kota PowerDrive V2 Foot Pedal Corded 1866066

WE ARE AN AUTHORIZED SELLER OF THIS PRODUCT. PURCHASE WITH FULL CONFIDENCE.

Product Dimensions: 15.00 Length x 10.50 Width x 6.25 Height

Product Weight: 6.00 lb(s).

Origin: United States

Manufacturer's Part Number: 1866066

Shipping Restrictions: N/A

Side-to-side steering pedal includes momentary/constant on switch, speed control knob for precise adjustments and 18' cable with IP-68-rated waterproof plug. Plug-n-play with PowerDrive V2 bow-mount trolling motors. Works in conjunction with CoPilot.
Show below is an image of the plug coming from the Powerdrive V2 Control Pedal: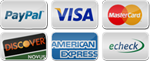 We accept PayPal and all major credit cards. PayPal accepts all major credit cards and is the most secure method of online payment.

We Ship To Every State In The U.S., APO/FPO, And U.S. Territories.
We generally process orders in 2-3 business days.

If you provide a P.O. Box we will ship via USPS.

Price for shipping to APO/FPO locations are the same cost as the continental U.S.

We are closed on weekends and on all major holidays.

How Do I Make a Return?
We accept returns or exchanges within 14 days of receipt of your order. Please email us before you decide to make a return so we can provide you with the proper address for the return facility.

If you have any questions or concerns please feel free to contact us.
Trolling Motor Components for Sale
Mon, 22 Jul 2013
American car collector Peter Read has commissioned a pair of Zagato-bodied Aston Martins that coincide with the British marque's centenary. The DBS Coupé Zagato Centennial and DB9 Spyder Zagato Centennial are the hard- and soft-top siblings are the latest in a long line of collaborations between the two companies. But while many have been – an admittedly more exuberant – expression of contemporary Aston design language, the Centennials have a stronger individual identity with an almost sedan-like aesthetic with forward-leaning noses and long Kamm tails.
Tue, 14 Jul 2009
the Fiat Qubo is now being fitted with eco:Drive - Fiat's economy driving monitor But as all things 'Eco' are the name of the game at the moment (which we're all in favour of – just don't use 'Man-Made Climate Change' as the reason) Fiat are bolting on their eco:Drive system to the Qubo – but don't worry it will shove the price up if you're thinking of getting one – it's a freebie. The Fiat eco-Drive started out with a launch on the Fiat 500 earlier in the year, and is now available on not just the 500, but the Grand Punto and the Bravo. Basically, it's a USB stick that you plug in to the car which can then be read by software to tell you how badly you're driving.
Wed, 30 Mar 2011
Toyota's quake-hammered Miyagi assembly plant, which makes the Yaris small car for export to the United States, is expected to be offline for at least another month. Workers have completed repairs at the factory and restored electricity, but the facility cannot get supplies of natural gas, a person familiar with the situation said. The assessment underscores the long road facing Toyota and other Japanese automakers in bringing plants back into full operation following the deadly quake, which killed more than 11,000 people, ruptured gas lines, shutdown electric grids and snarled logistics across half the country.