Polaris Sportsman 400 500 700 800 Bumper Stickers Decals Front Rear 2005 - 2010 on 2040-parts.com
US $12.00
Location:
Syracuse, New York, United States
Condition:New with tags
Pair of POLARIS decals for your Polaris Sportsman 2005 - 2010.
Decals made to highlight the POLARIS lettering in a custom color of your choice. The front decals fit the sportsmans that have the front cover removed for the winch, as picture shows above. If you have no winch , msg us for other style. We have these in a variety of colors to choose from.
These are easy to install and detailed instructions are included.
We have these in many different colors (colors listed below). Message us with any questions. thank you.
Fits 2005-2010 Sportsman 400/500/700/800
Feel free to e-mail with any questions. Thank you.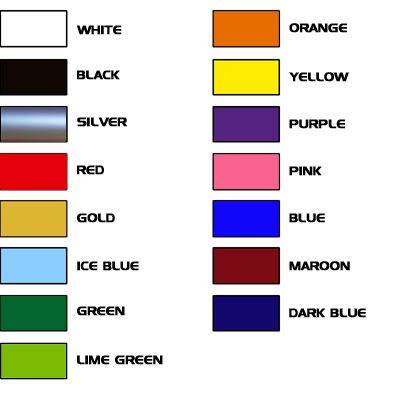 Other Merchandise for Sale
Mon, 12 Jan 2009
By Tim Pollard Motor Shows 12 January 2009 14:29 GM came out fighting with new product in tune with the times at the Detroit auto show 2009. The Cadillac ConverJ is an electric-powered limousine not seen until press day, harnessing the same plug-in hybrid tech as the Chevy Volt. GM product overlord and everyone's favourite sound-bite merchant Bob Lutz said the Volt's drivetrain had been renamed the Voltec system and it was this lithium-ion battery set-up that underpinned the ConverJ concept car.
Sat, 23 Jul 2011
The boys enjoy a bit of house demolition - with Tanks Remarkably, we're already almost at the end of the current series of Top Gear with this one – episode 5, series 17 – the penultimate episode. And it's not been a bad series, whether you're a viewer from Minnesota or the 12 year-old Miss Clarkson. This week's higlight rather depends on your point of view – do you consider Top Gear an entertaining car show or an entertaining show with cars?
Wed, 15 Apr 2009
Range -topping Vauxhall Insignia VXR to launch at Barcelona in May Latest to the market is this range-topping Insignia – the Vauxhall Insignia VXR (Opel Insignia OPC in Europe) – a 325bhp rocket version of the successful Insignia. With a new adaptive four wheel drive system and electronic limited slip diff, the Insignia VXR has bags of grip and great roadholding. It sits 10mm lower than the Insignia SRi, and the HiPerStrut front suspension keeps torque-steer in check.