Square Body Chevy Gmc Truck 3xl Hoodie Chevrolet C10 1980 1981 1982 1983 1984 on 2040-parts.com
US $33.50
Location:
El Paso, Texas, United States
Condition:New without tags Brand:Gildan Color:Black Size:3XL
SQUARE BODY CHEVY GMC TRUCK 3XL HOODIE
Gildan brand black hoodie with small Square Body artwork on front and large graphic on the back.
This listing is for any size 3XL
Will combine shipping if you order more than one.
See my other listings for small through XL
Rob Martin High Performance Design


1973 1974 1975 1976 1977 1978 1979 1980 1981 1982 1983 1984 1985 1986 1987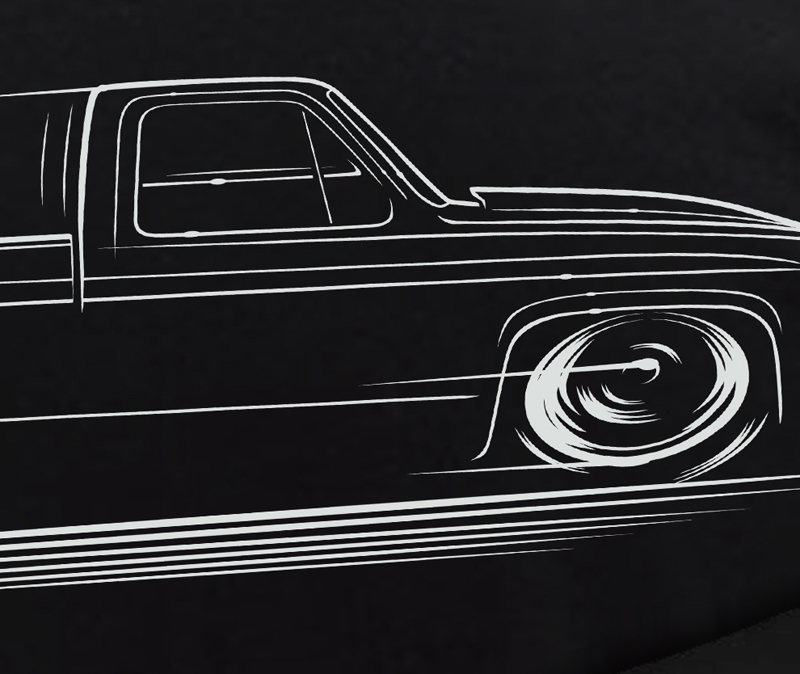 See my other Listings for Mustang, Maverick, Ranchero and Torino shirts!
Shirts for Sale
Wed, 14 Dec 2011
If it's possible to have a favorite factory for enthusiasts, the Viper plant in Detroit would definitely rank among the top five. And preparations will soon begin to ready the plant for the relaunch of the SRT Viper in late 2012. That's right: The famous Dodge supercar will officially be badged the SRT Viper, a move that breaks from the car's 22-year heritage.
Wed, 06 Jan 2010
A new 200-mph, Chevrolet-powered supercar from Briton Lee Noble is headed to the United States, possibly in 2011 or 2012. Powered by either a 638-hp supercharged LS9 V8 or a 480-hp LS3 V8, Noble's new Fenix supercar will aim for Ferrari 458 Italia performance at about half the price, a performance-price offer that served Nobel well at his previous company, Noble Automotive. "The Chevy engines have partly been chosen because they have global homologation and sales in the U.S.
Tue, 25 Mar 2014
Alfa Romeo is coming back to the U.S. this summer, and at next month's New York auto show the company will present the 4C Coupe to the American public. We need to take a step back to point out that even though the Alfa Romeo 8C Competizione was officially sold on our shores in a handful of locations (to a smattering of well-heeled buyers), the automaker's planned return this summer will offer cars for--ahem--a slightly larger audience.