Condition:New Brand:car winch Warranty:Yes Manufacturer Part Number:4031765680127 Country/Region of Manufacture:Korea, Republic of UPC:4031765680127
12v WINCH LB 3500 Model 2016 + Remote Control

completely reworked modern design.
Cable remote control + remote operation.
If radio ausfehlt If it continues with the cable operator)
The winch LB 3500 is a real optical and technical highlight, and therefore not for nothing that one of our best sellers. Whether ATV or Quad - LB-3500 always looks good.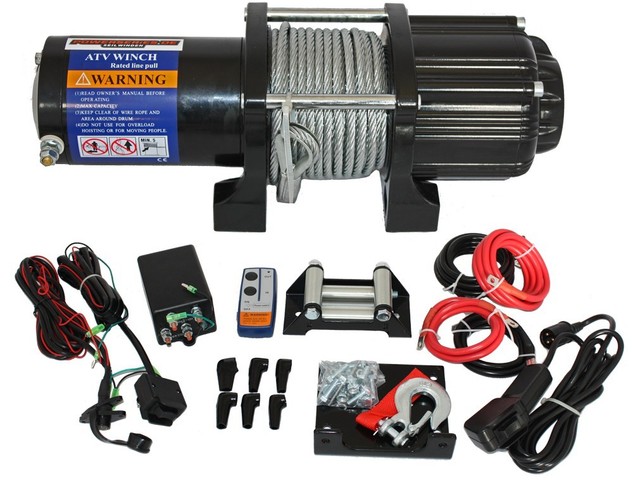 With up over 1.6 tonne towing capacity is sufficiently dimensioned for almost any application. And when incorporating a deflection roller therebetween carries the winch twice the load.
product information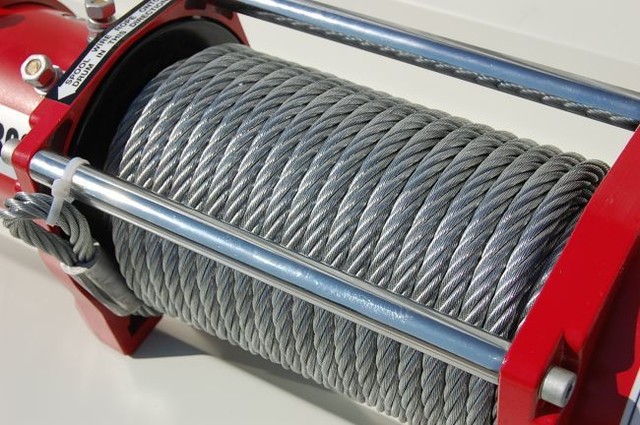 Solid construction - for a great price 1.6 tons towing capacity, 3.2 tons over deflection (not included).
* Important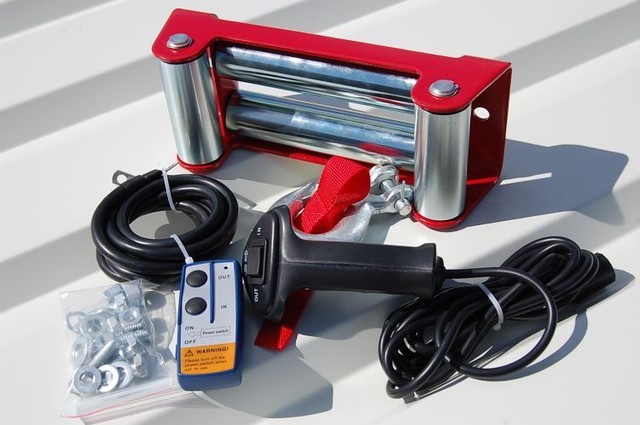 We expressly point out that our winches have been designed exclusively for off-road vehicles. This involves pulling of rolling and horizontal loads.
All other areas of use, for example, in industrial and forestry areas are therefore excluded from any warranty!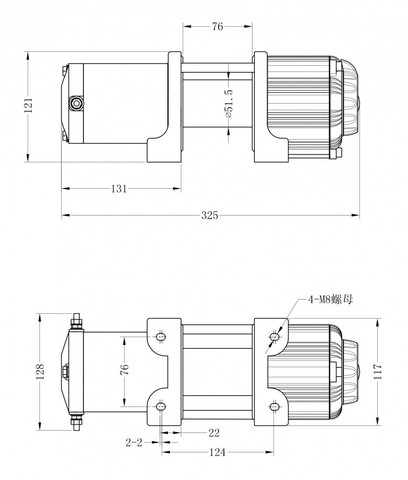 Equipment:
· Electric Winch 12 Volt
· Control switch is designed for fixed installation in car
· Automatic braking position
· Relay disappears in the engine compartment
· Robust planetary gear
· Independent role window
· Permanent Magnet Motor
· Clutch for manual unwinding of the rope
· Fasteners for winds here
· With practical winding-support
. 12 Volt Wireless Remote Control
Technical specifications:
· Translation 153: 1
· 0.96 KW / 1,3 PS
· Approximately 10,42 inch cable with 2,12 Inch Ø
· Universal mount with 2,04 inch cable is included.
· Lead battery / control 3,18 inch long.
· Lead control / winch 3,18 Inch long
· Each 6 mm² cable cross section.
· Winding speed 1.o2 to 2,96 Inch / minute (full load / idle)
· Ampere recording 20-230 A (idle / full load)
· L x W x H: 0,99 x 4,52 x 4,33 Inch
· Weight: 9 kg