New Aston Martin Black Backpack Bag on 2040-parts.com
Location:
Tehachapi, California, United States
Condition:New with tags UPC:Does not apply
Brand new item and comes in a sealed bag
High quality logo embroidered on the outside of the backpack
Size: 18.5 x 12.5 x 10.5 inches (47 x 31 x 27 cms)
Best Resistance to Damaging Ultraviolet Radiation
Provides the Brightest Colors For A Great Appearance
Includes a front pocket and 2 large compartments
Adjustable, confortable and wide shoulder straps
100% Cordura 220 washable Nylon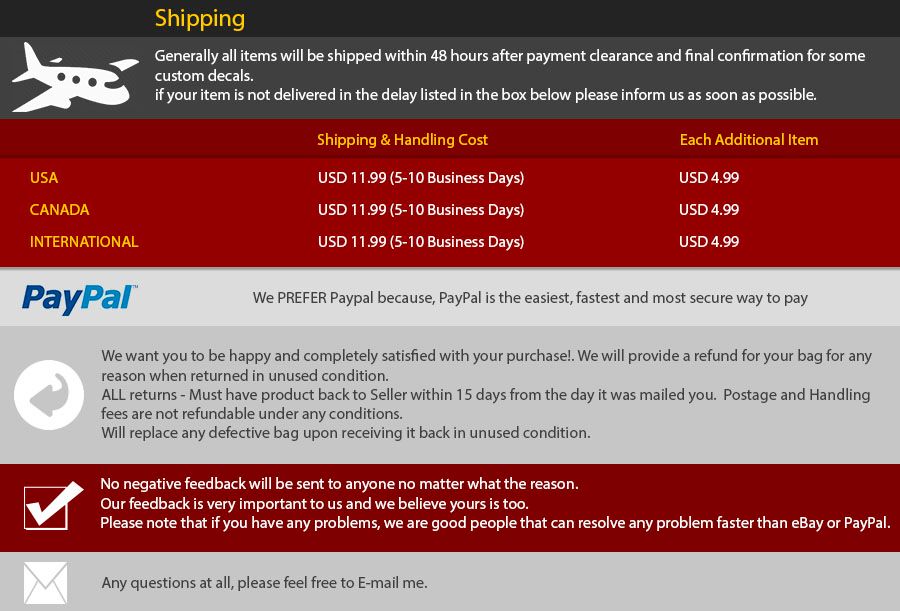 Other Merchandise for Sale
Mon, 23 Aug 2010
The grand-prize winners of this year's Bridgestone Safety Scholars Contest covered a variety of angles relating to driver safety in their video submissions. All of the short films, however, were aimed at fellow teens. Henry Busby, 20, looks at the consequences of texting while driving in Tales from the Junkyard.
Mon, 22 Oct 2012
The Porsche Panamera is already one of the top executive sedans on the road today. But in case there's any doubt, the company has added a Platinum trim to the lineup, moving the vehicle even further upscale. It will be offered for both rear- or all-wheel drive versions.
Wed, 07 Sep 2011
Prices on the 2012 Toyota Tacoma pickup will start at $17,685, including an $810 destination charge, the company said on Wednesday. That's a $510 increase over last year's price. The new model sports a refreshed exterior with a redesigned hood, grille, headlights, upper and lower bumper, fog lights and antenna.