Polaris Sportsman 400 500 700 800 Bumper Stickers Decals Front Rear 2005 - 2010 on 2040-parts.com
US $12.00
Location:
Syracuse, New York, United States
Condition:New with tags
Pair of POLARIS decals for your Polaris Sportsman 2005 - 2010.
Decals made to highlight the POLARIS lettering in a custom color of your choice. The front decals fit the sportsmans that have the front cover removed for the winch, as picture shows above. If you have no winch , msg us for other style. We have these in a variety of colors to choose from.
These are easy to install and detailed instructions are included.
We have these in many different colors (colors listed below). Message us with any questions. thank you.
Fits 2005-2010 Sportsman 400/500/700/800
Feel free to e-mail with any questions. Thank you.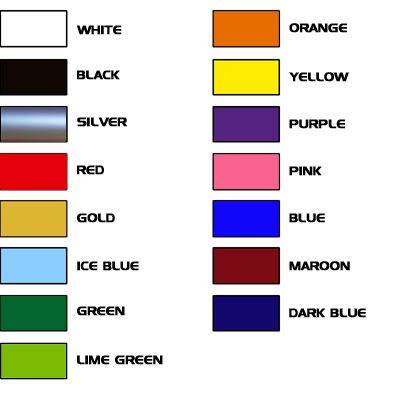 Other Merchandise for Sale
Mon, 04 Nov 2013
This is the first proper picture of the all-new, second-generation Nissan Qashqai SUV crossover, set to go on sale in the UK in early 2014. As we reported last week, although the new Qashqai's official unveiling isn't until Thursday 7 November 2013, Nissan can't help itself, giving us a sneak peak of what it's got in store for the new car with this latest image. On Bing: see pictures of the 2014 Nissan Qashqai Find out how much a used Nissan Qashqai costs on Auto Trader The studio shot was a bit dark and dingy when it dropped into the MSN Cars' inbox, but thanks to some Photoshop trickery, we've managed to brighten up the picture to get a good look at the replacement for the UK's best-selling SUV in 2012.
Fri, 16 Jul 2010
Top Gear's James May in the Bugatti Veyron Super Sport The Top Gear boys were running rumours around a few days ago that they had been in on the new world record speed for a production car set by the Veyron Super Sport. We didn't know exactly what they'd done, but we did know none of the three amigos were at the wheel when the Super Sport averaged  267.81mph. So we thought we'd wait and see what came out in the wash before we reported it.
Sat, 29 May 2010
New photo gallery of the Nissan Juke below The push to get Nissan's compact crossover – the Nissan Juke – in to car buyers' sights will be ramping up over the coming months as Nissan tries to make the Juke as big a surprise success as its big brother – the Nissan Qashqai. The Qashqai almost single handed created a new niche, and the Nissan Juke looks to us as if it has every chance of doing the same. To our surprise – when we published the UK prices for the Nissan Juke this week – we discovered that the starting price was coming in at less than £13k, pitching the Juke against cars like the Ford Fiesta and VW Polo.