10x 921na 16w 12v Osram Wy16w Orange Indicator W2.1 X 9.5d Glass Base Yellow on 2040-parts.com
US $14.99
Location:
Lithuania, default, Lithuania
Condition:New Brand:OSRAM Interchange Part Number:philips Manufacturer Part Number:921NA W2,1 x 9,5d
921 16W 12V W2.1x9.5d OSRAM
box of 10pcs
(100% brand NEW)
Description:
* 921NA (WY16W) OSRAM
* 16W 12V
* Base: W2.1x9.5d
* Luminous Flux: 190lm
* Length: 38.1mm
* Diameter: 16mm
Please visit my store - LightSky
Here you can find your bulb: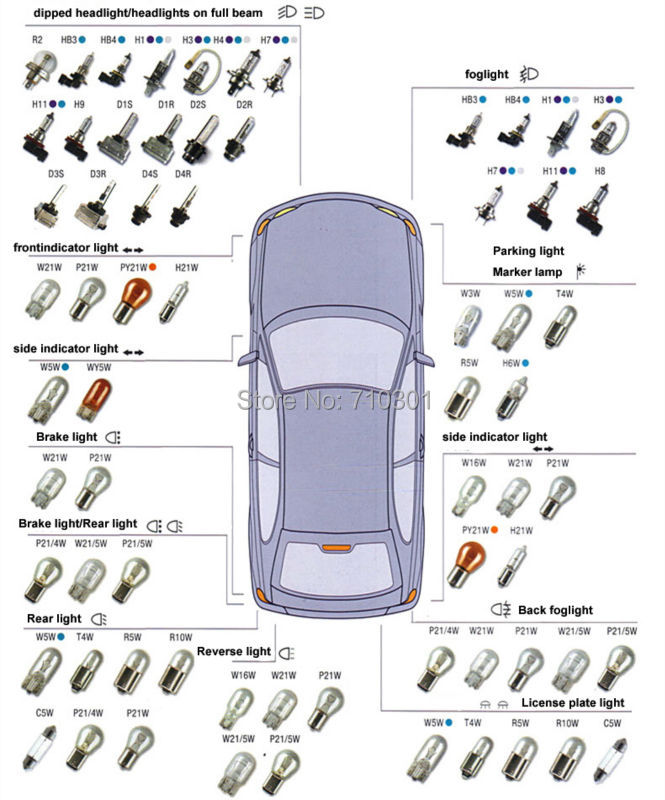 * * * * * * * * * * * * * * * ** * * * * * * * * * * * * * * ** * * * * * * * * * * * * * * ** * * * * * * * * * * * * * * *
Delivery detail
Item will be shipped within 24-48hrs after payment is clear. If you need Tracking No. Let us know. It cost -
$2,5
We kindly ask you to check the package and contents for possible shipping damage before signing for delivery. In that case you should write an appeal for courier.
Shipping:
We will only ship the items to the Paypal confirmed address. If you need to change address which is not the same as Paypal, please specify when making payments. Buyer is responsible of any return shipping costs.
If you are in excluded countries, but want order please just feel free to contact us by ebay message. We will calculate the shipping charge for you soon. Thank you!
Shipping Time
3-6weeks to USA

1-6weeks to Europe

2-6weeks to other countries
All of parcels will be declaimed as a "gift" with lower price to avoid customs tax.
If you have any questions please contact us. We will try to do our best and will reply within 24hrs (and please understand time difference).
Other for Sale
Wed, 06 Mar 2013
Hyundai is at the 2013 Geneva Motor Show with the Grand Santa Fe debut, the refreshed ix35 and the upgraded i20 WRC. The Geneva Motor Show is probably the most important car show on the planet, and car makers like to have big reveals here. But Hyundai are a bit muted this year, with no big launches planned, although they do have two 'new' models on show and a bit of rally glitz too.
Thu, 08 Aug 2013
The Subaru WRX and WRX STI are now in their final model year before they're replaced by an all-new version, and Subaru has just released prices for the 2014 model year. Both cars get a $200 bump for 2014, and destination charges rise, too. The 265-hp 2014 WRX will now start at $26,790 and will be keeping its 2.5-liter turbocharged and intercooled four-cylinder boxer engine and five-speed manual transmission.
Tue, 12 Mar 2013
For all the love and praise heaped on the 2014 Chevrolet Corvette Stingray since its debut at the Detroit auto show in January, there's one feature that has divided the car's fans -- the taillights. You don't have to dig deep into the comments on our original story son the Stingray, or look at the forums at