10x 921na 16w 12v Osram Wy16w Orange Indicator W2.1 X 9.5d Glass Base Yellow on 2040-parts.com
US $14.99
Location:
Lithuania, default, Lithuania
Condition:New Brand:OSRAM Interchange Part Number:philips Manufacturer Part Number:921NA W2,1 x 9,5d
921 16W 12V W2.1x9.5d OSRAM
box of 10pcs
(100% brand NEW)
Description:
* 921NA (WY16W) OSRAM
* 16W 12V
* Base: W2.1x9.5d
* Luminous Flux: 190lm
* Length: 38.1mm
* Diameter: 16mm
Please visit my store - LightSky
Here you can find your bulb: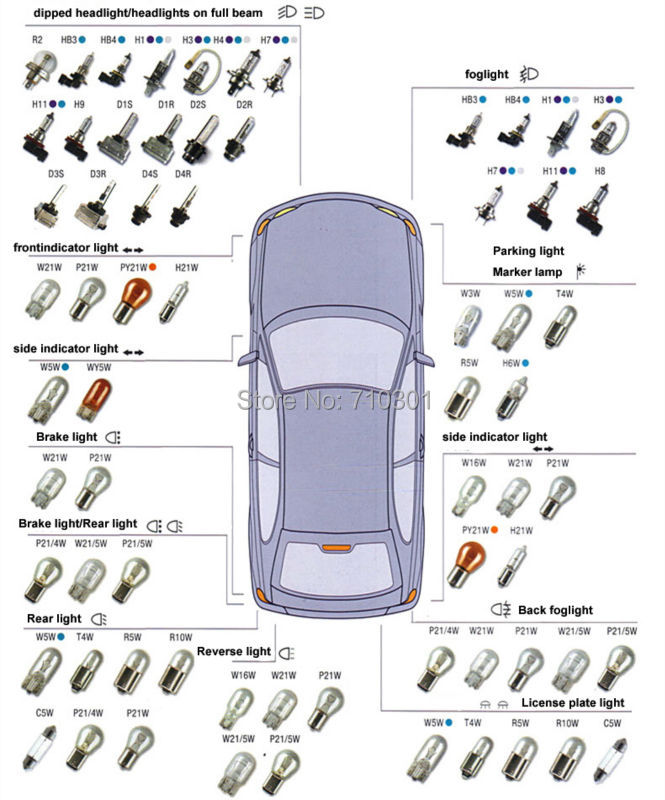 * * * * * * * * * * * * * * * ** * * * * * * * * * * * * * * ** * * * * * * * * * * * * * * ** * * * * * * * * * * * * * * *
Delivery detail
Item will be shipped within 24-48hrs after payment is clear. If you need Tracking No. Let us know. It cost -
$2,5
We kindly ask you to check the package and contents for possible shipping damage before signing for delivery. In that case you should write an appeal for courier.
Shipping:
We will only ship the items to the Paypal confirmed address. If you need to change address which is not the same as Paypal, please specify when making payments. Buyer is responsible of any return shipping costs.
If you are in excluded countries, but want order please just feel free to contact us by ebay message. We will calculate the shipping charge for you soon. Thank you!
Shipping Time
3-6weeks to USA

1-6weeks to Europe

2-6weeks to other countries
All of parcels will be declaimed as a "gift" with lower price to avoid customs tax.
If you have any questions please contact us. We will try to do our best and will reply within 24hrs (and please understand time difference).
Other for Sale
Mon, 02 Sep 2013
James May & Oz Clark in their electric Meccano Motor Bike & Sidecar in the Isle of Man With Top Gear on a break, Messrs Clarkson, May and Hammond have the chance to go out and do their own projects. And one of those is James May's Toy Stories. And it seems James May has been out on the Isle of Man filming for a Christmas Special for his Toy Stories series, together with long-standing sidekick on other projects, Oz Clarke.
Wed, 19 Feb 2014
The Land Rover Defender (pictured) gets new options Whilst Land Rover are busy deciding exactly what the next generation Land Rover Defender will offer when it arrives – probably in 2016 now – they're not forgetting the current Defender. Heading for s debut at the Geneva Motor Show next month are two new option packs for the Defender – Black Pack and Silver Pack – as well as new extras and options on other Defenders in the range. The new Defender Black Pack comes with a Santorini black paint job for the roof, grille, wheelarches and headlamp surrounds, 'Defender' script on the bonnet, Privacy glass, Alston headlining and a choice of gloss black Sawtooth alloys or gloss black heavy duty wheels.
Fri, 20 May 2011
Blame it on the 1993 Montego blue RX-7 parked a block away from my childhood home--and the cover photo of the competition yellow mica R1 gracing one of the other monthly car magazines that year. Either way, it was 1993 when my captivation with the third-generation Mazda RX-7 caught fire. I was 10 years old.