Power Drive Power Systems 100 Watt Power Inverter- Item# Rppd100d ~12v Port~ on 2040-parts.com
US $22.99
Location:
Kokomo, Indiana, United States
Condition:New Brand:Power Drive Warranty:No Manufacturer Part Number:RPPD100D Type:Power inverter UPC:045464256129
New Power Drive Power Systems 100 Watt Power Inverter- Item# RPPD100D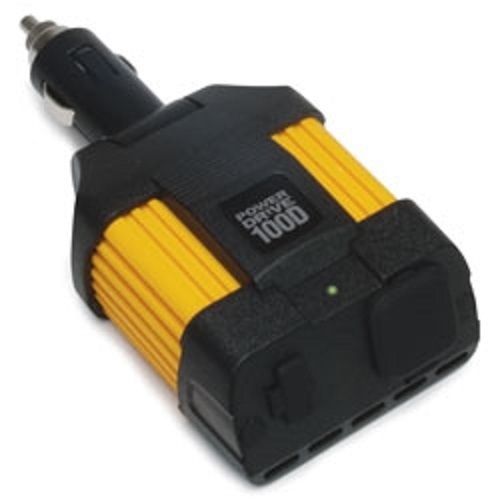 Paypal Only!
Payment Due Immediately!
We Ship Within 1 - 2 Business Days of Payment!
We Will Only Ship to the Address Given on the Shipping Details!
Buyer Has 48 Hours to Make Claims of any Damages or Problems!
We DO NOT Pay For Return Shipping!
Sorry But No Combined Shipping Offered!
We Now Ship Worldwide With Global Shipping Program On Most Items.
FREE SHIPPING! FREE SHIPPING! FREE SHIPPING!
Thanks For Checking Out Our Auctions & Store + Happy Bidding!
Power Inverters for Sale
Wed, 21 May 2014
THE FASTEST motorcycle in the world that you can ride on the road is now a battery-powered machine from Lightning. Built in the USA, the Lightning LS-218 has a top speed of 218mph and is based on the company's racing motorbike. An electric motor that produces 200bhp powers the LS-218 and offers maximum power from almost tickover all the way to the motor's 10,500rpm limit.
Wed, 13 Nov 2013
New Audi A3 Cabriolet starts at £25,790 – first deliveries April 2014 The new Audi A3 Cabriolet – the fourth member of Audi's A3 range – was revealed in September at the Frankfurt Motor Show and now, with first deliveries expected by spring 2014 in the UK, Audi has revealed the new drop-top A3 will cost from £25,790. That will buy you in to the entry-level SE trim which comes with a fully automatic roof in black, 16″ alloys, AirCon, MMI radio, iPod connection, DAB, Bluetooth and prep for an SD card Nav. The Sport and S Line sped A3s sit 15mm lower than the SE and get an acoustic folding roof in a choice of black, grey and brown and you can, if you wish, opt for the softer SE suspension or, if your season ticket for the chiropractor is up to date, spec the S Line with sports suspension.
Tue, 07 Jan 2014
By Ollie Kew First Official Pictures 07 January 2014 10:00 This is, at last, the Mercedes GLA 45 AMG. We've seen Visions of the GLA, and a ghastly stickered-up 'concept' version, but this is the surprisingly handsome production version of Merc's super-crossover. Prices are expected to top £43k, outpunching the Audi RSQ3's ask, and Merc's other four-pot rockets, the A45 and CLA 45, which start at £38,190 and £42,265 respectively.