Off Grid Modified Sine Wave Inverter 500w Solar 12v Power Inverter 220v on 2040-parts.com
US $24.99
Location:
Hong Kong, China
Condition:New Brand:Buymycharger Manufacturer Part Number:SRBC-500A Type:Modified Sine Wave Inverter Input Voltage:12V Model:SRBC-500A Output Voltage:220~240V Features:High Voltage Input Protection, Low Voltage Input Protection Output Power:500W Warranty:Yes Output Type:Single Country/Region of Manufacture:China UPC:Does not apply
500w Watt Car 12v dc 220v ac Power Inverter Home Car Truck Trailer RV Household

500W power inverter
1.Power inverter 500W
2.Reasonable Price
3.DC12V to AC220V
4.CE&ROHS certificate
500W power inverter 12v to 220v power inverter
Color:Silver
Brand:Buymycharger
Model:SRBC-500A
Quantity:1 Piece
Material: Aluminum Magnesium Alloy
Input Voltage:12 V
Output Voltage:220 VAC
Application:Others,Bulb, fluorescent light, rice cooker, electric iron, desktops computer, laptops, graphoscope, fax machines, printers, LCD TV, TV, fans, DVD machine, cell phone chargers, electric drill, electric iron, washing machine, hair dryer and so on
Output Frequency:50Hz +/- 2Hz
Output Waveform Type:Modified Sine Wave
Input Voltage Range: 10.0~ 15.0 VDC
Fuse: 10A/15A/20A/30A/40A/70A/100A/140A
Low Battery Alarm(Nominal): 10.4V ~ 11.0V
Low Battery Shutdown Point (Nominal): 9.7V ~ 10.3V
High Battery Shutdown Point (Nominal): 14.5V ~ 15.5V
Battery drain with no AC load (at 12v Input): <0.3A
Peak Efficiency: >90%
Over Voltage Protection:Yes
Input low-voltage protection:Yes
Over-temperature protection:Yes
Rated power: 300w
Peak power: 500w
Size:13*9.5*5.5cm
1 x Power Inverter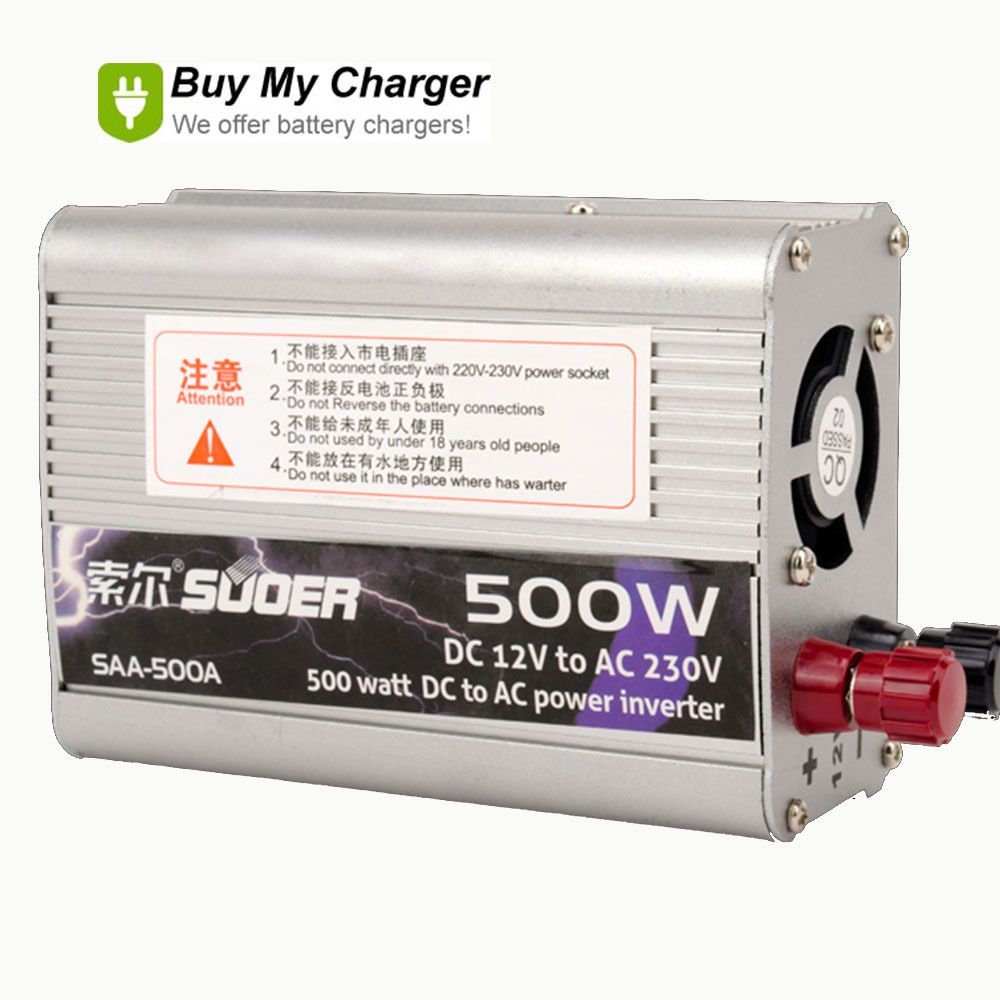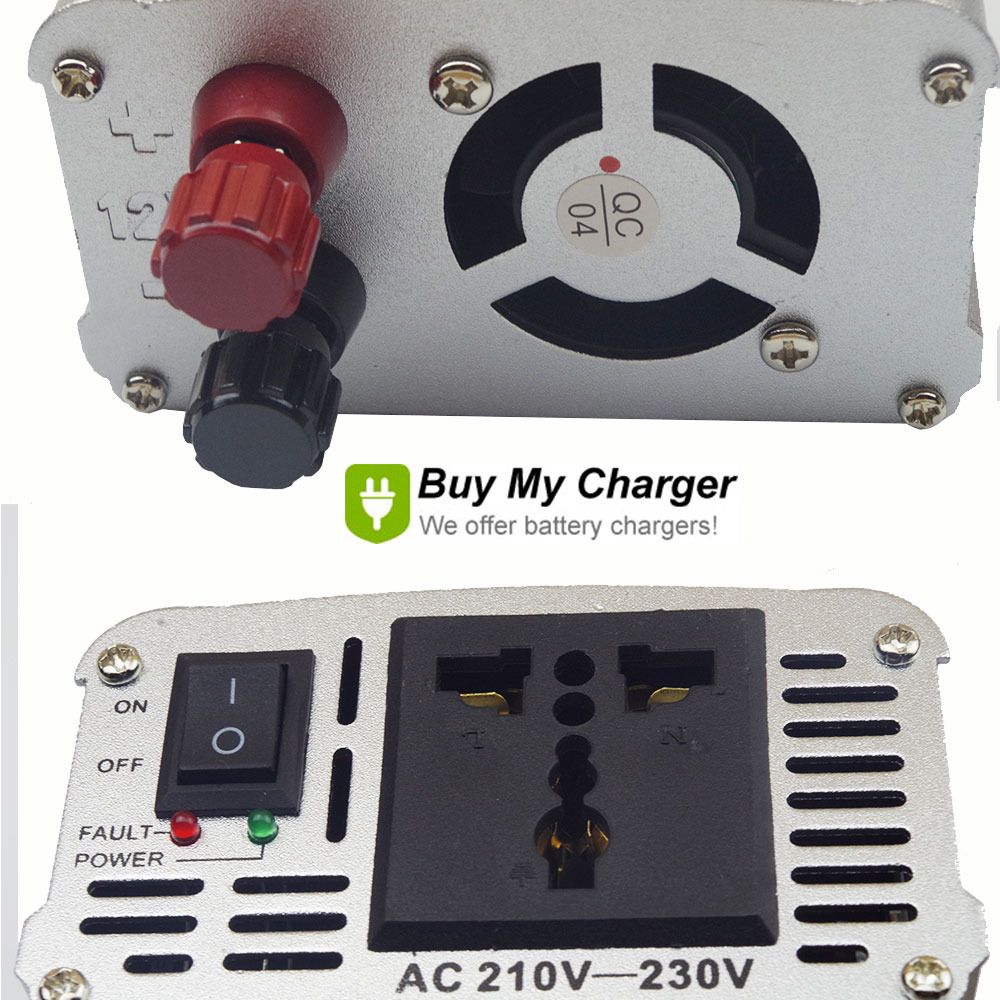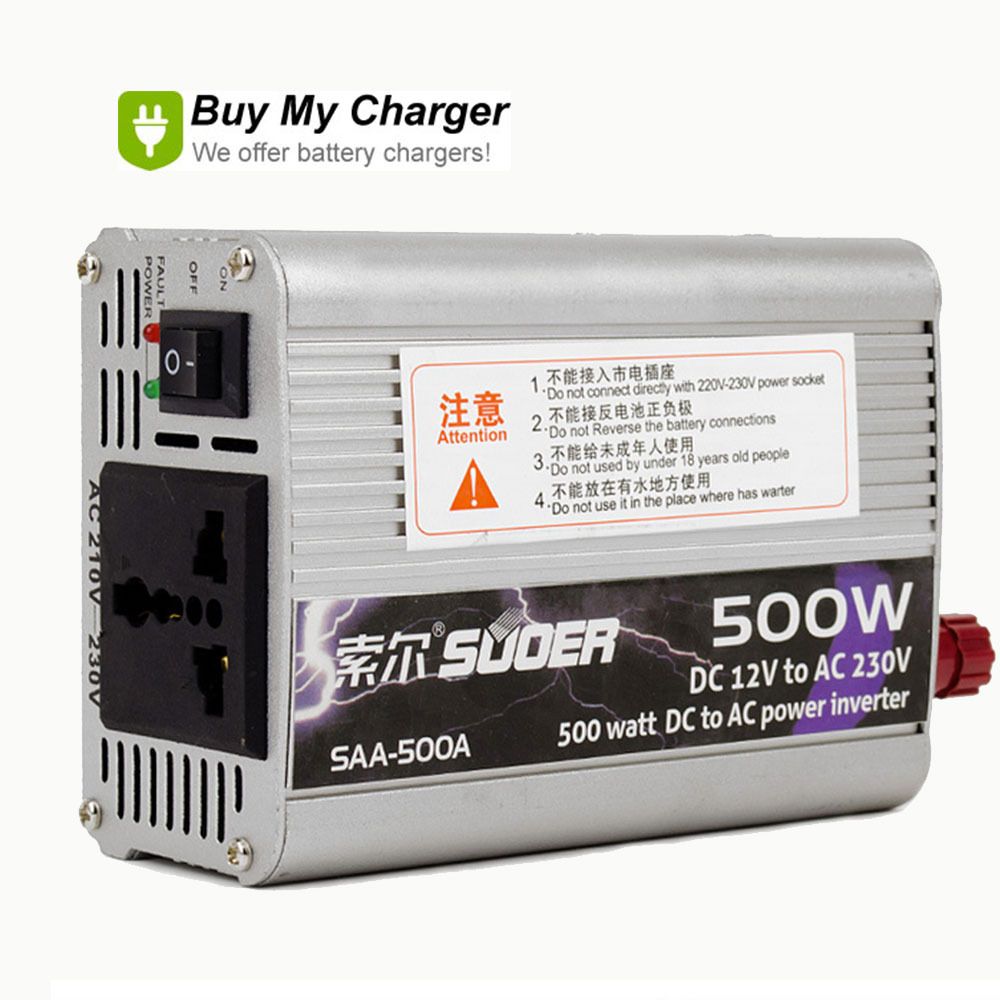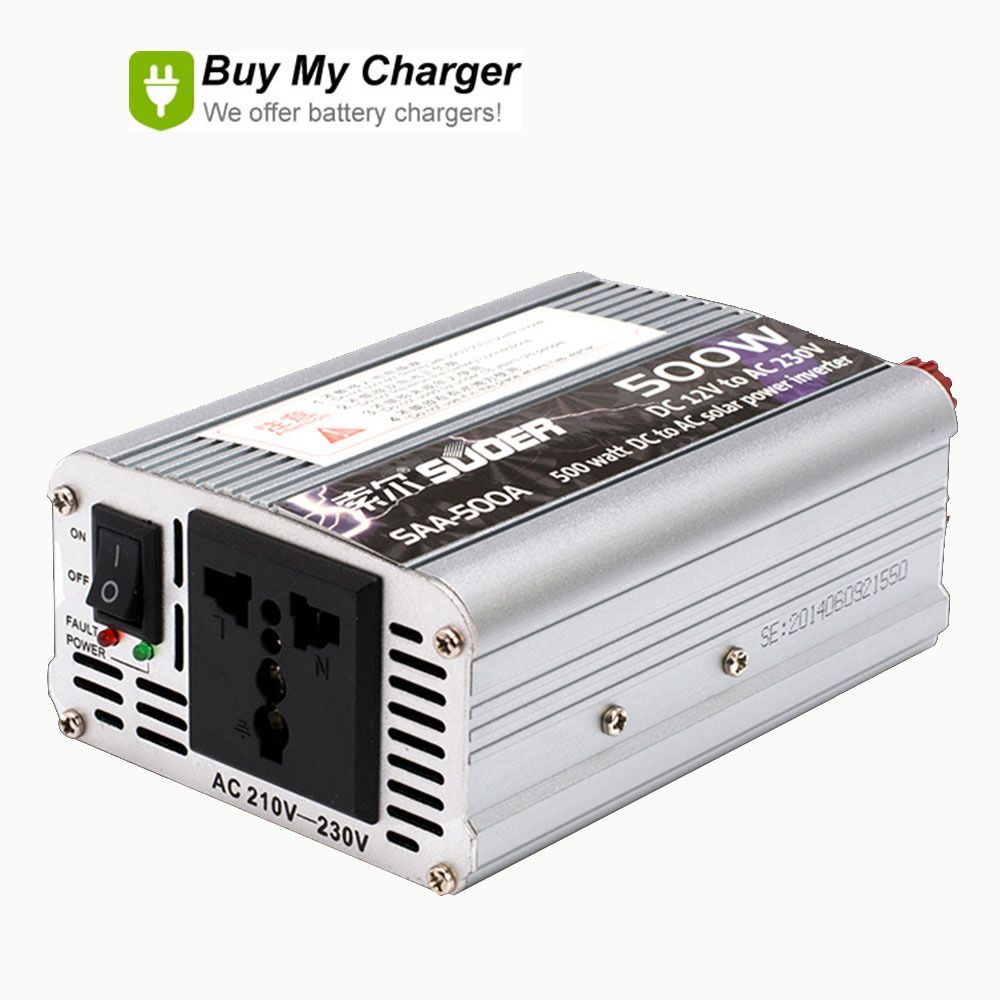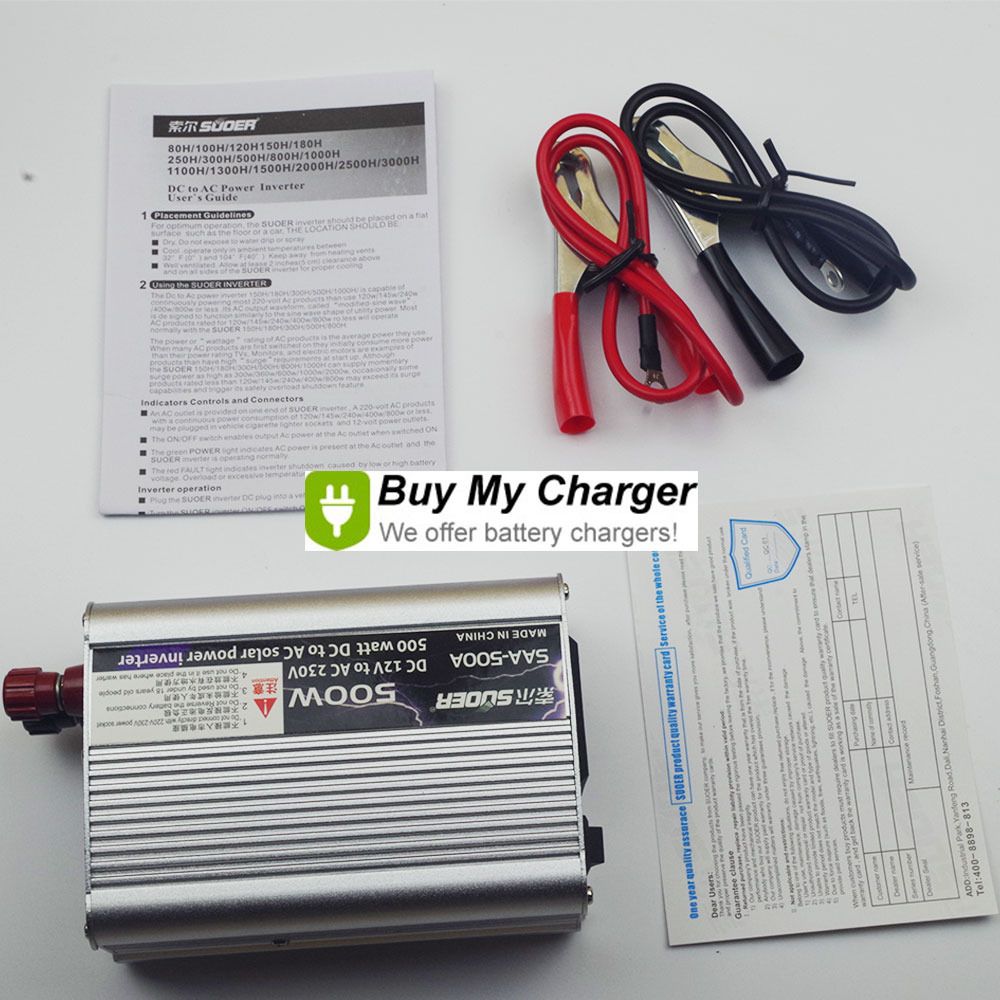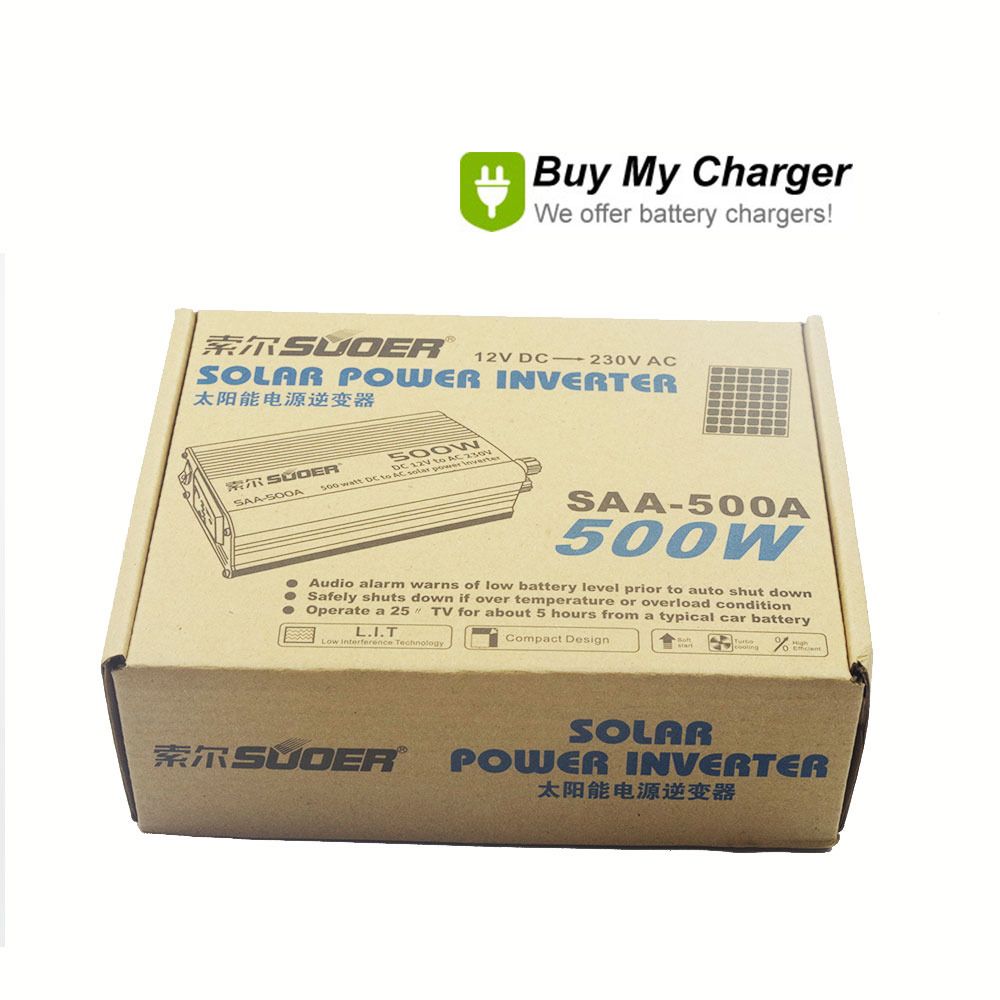 Please contact us before place an order if your country is not included in the shipping cost list, and we will reply you as soon as receive your mail.
We we will dispatch the goods immediately after the payment.
Power Inverters for Sale
Fri, 25 Nov 2005
MA students from England's Coventry University Automotive Design course are preparing for their annual degree exhibition. This year's Show, entitled '15' will present fifteen students work from the fifteen month course in the new Coventry Transport Museum in the centre of the city. The projects on show cover the full spectrum of vehicle concepts ranging from a luxury car inspired by Chanel perfume to a future proposal for a New York taxi and students have taken a wide variety of starting points for their project research.
Wed, 09 Jan 2013
Ram has fired the latest salvo in the ongoing pickup war between the domestic automakers, releasing what the brand claims is now best-in-class towing capacity for its 2013 heavy-duty pickups. The 2013 Ram 3500 is rated to tow a 30,000-pound trailer, up from a maximum towing capacity of 22,750 pounds for the same vehicle and powertrain setup in 2012. According to their respective Web sites, similarly equipped heavy-duty 3500 pickups from General Motors are rated at a towing capacity of 23,100 pounds, while Ford's F-350 similarly equipped is rated at 22,800 pounds.
Thu, 02 Oct 2008
By Gavin Green Motor Shows 02 October 2008 19:16 Toyota showed the latest, third-generation Avensis, a car that typically whips up as much excitement from car enthusiasts as the Eurovision Song Contest does with music aficionados. The Avensis is one of those cars that typically provides loyal service to company car reps before naturally seeing out as its days as a minicab, pine scent dangling from rear-view mirror. The new one though is a much tidier effort in its styling, and the Tourer (estate) version is bordering on the svelte.